Submerged in a cloudy haze and sense of melancholy, Atsuko Goto's paintings are fascinating depictions of ethereal visions that offer small glimpses of otherworldly beauty. Working in watercolor and lapis lazuli on cotton, this Japanese artist investigates the fundamental relationships between humankind and nature, as well as complex themes such as death, decay and regeneration.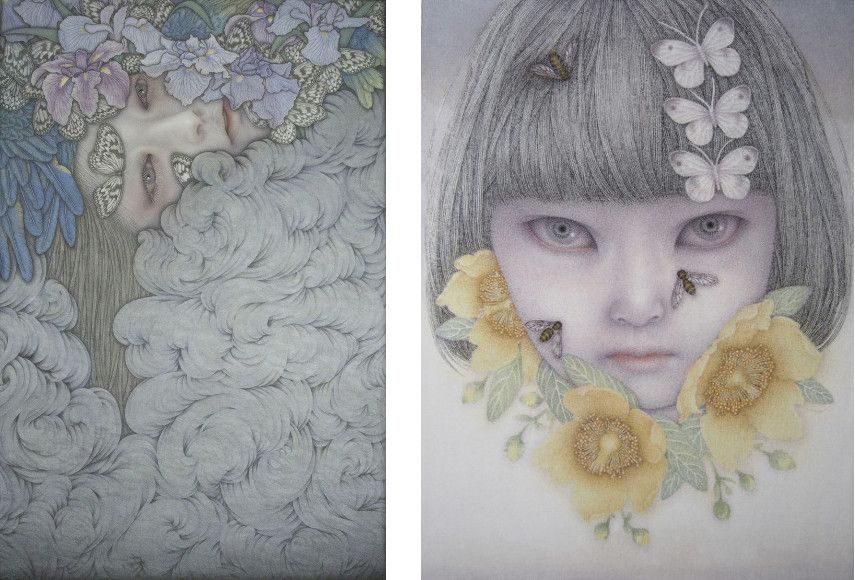 The Unique Tone of Atsuko Goto
Atsuko Goto graduated from the National University of Fine Arts and Music in Tokyo. This experience served her very well in the long run as Goto acquired a strong understanding of how to convey messages via her artwork. Of course, Atsuko also learned a lot about the technical skill needed for her line of work whilst a student of this prestigious institution. Right from the start of her career, Goto has been inspired by the Izanami-no-Mikoto – the goddess of creation and death. Interpreting this author's paintings by referencing it to the Japanese Shinto religion makes a lot of sense as the core of this belief is that nature is alive and populated by spirits – something very relatable to the work of Atsuko Goto. Of course, this Tokyo-born painter has a much more somber tone than that – she uses nests of long, flowing hair made of foliage that is populated by creatures of life such as birds and butterflies that bring decay wherever they go.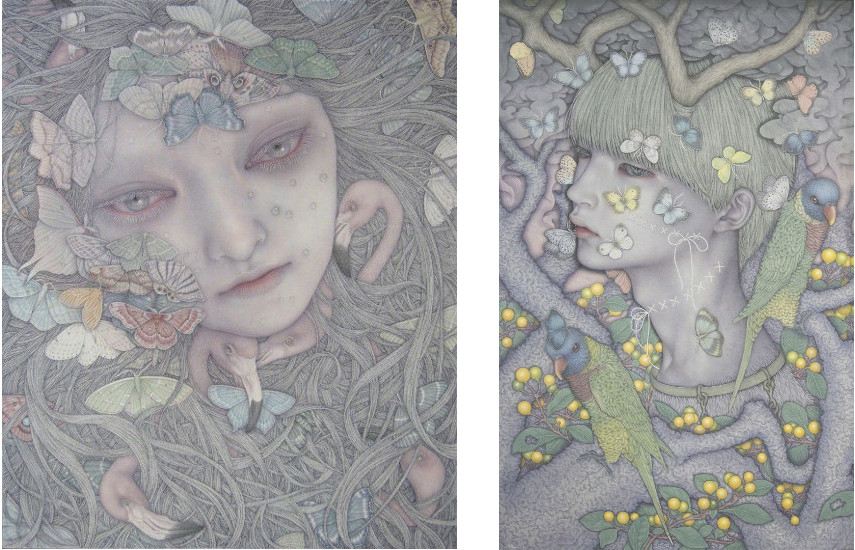 The Style and Materials of Her Art
Regardless of which theme or topic Goto is trying to tackle, she usually relies on dark colors and harsh shapes that are underlined with unparalleled elegance. Her soft, light palette is a perfect fit with the ethereal portrayal of her subjects, further reinforcing the strong note of vulnerability Atsuko's portraits are known for. The materials she uses are also quite vital and interesting in their own right – Goto's pigments are made from semi-precious lapis-lazuli and gum arabic, which helps her create her hazy, subdued atmosphere. Goto is still an emerging name in Tokyo, but she has already enjoyed a fair amount of success on both the national and international stages. In the March of 2017, an exhibition of her work is scheduled to be presented at the Thinkspace Gallery. The show's title will be The Silence of Idols.
Atsuko Goto creates paintings that offer a unique visual experience relied on a combined sense of beauty and melancholy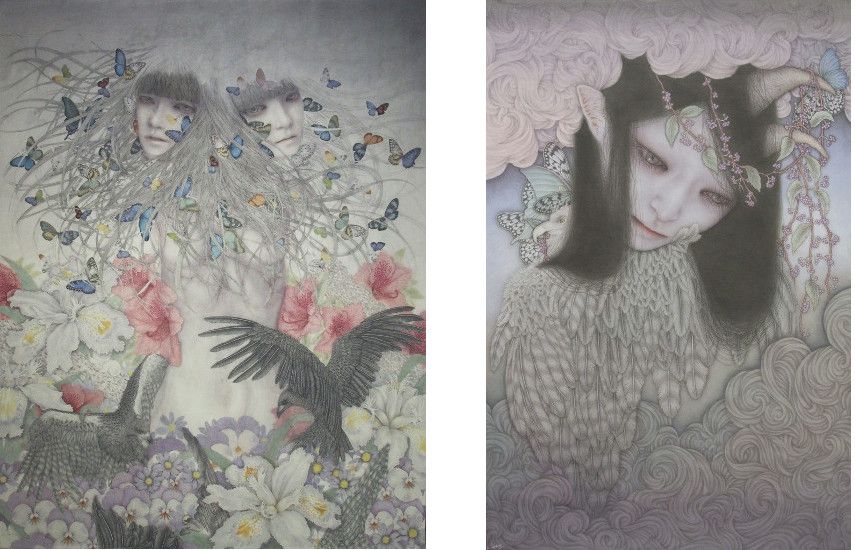 A True Celebration of Ephemerality
Rarely do we have the pleasure of running into artwork that is so strongly and simultaneously melancholic and beautiful. Atsuko Goto's paintings are a visually amazing indicator of just how fragile and temporal beauty can be. Through a soft and ethereal touch, the Tokyo-born artist reminds us of the ephemeral nature surrounding us all, making us take a step back and try to appreciate the fleeting moment. Furthermore, Goto is capable of doing so via an incredible spectacle that is her visual vocabulary.
This artist is represented by Thinkspace Gallery.
Atsuko Goto lives and works in Tokyo, Japan.
Featured image: Atsuko Goto – Dreaming Monster, 2016 (detail) – Image courtesy of the artist
All images courtesy of the artist.