Audrey Barcio is an American abstract artist whose recent paintings examine where the heritage of Modernism intersects with the tools of the Virtual Industrial Age. Barcio earned her Bachelor of Arts Degree from Herron School of Art and Design in 2007. She earned her Masters of Fine Art from the University of Nevada Las Vegas in 2016. She studied at Pont Aven School of Contemporary Art, Brittany, France, in 2006, and earned a fellowship to attend the Vermont Studio Center in 2017.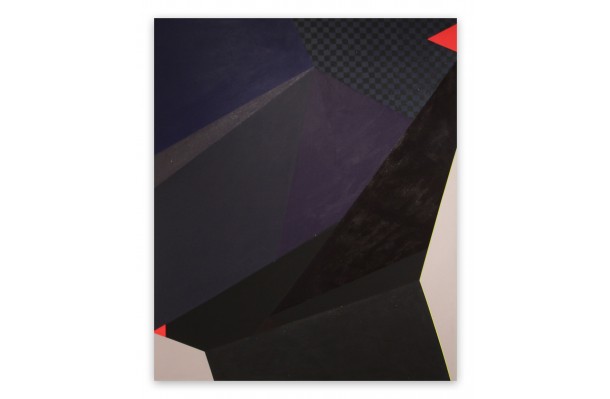 Technique
For these works, Barcio begins by searching historical archives for Modernist abstract paintings that evoke in her a sense of the universal. She then pares down the visual languages of these paintings into new compositions that extend that historical lineage.
After preparing her raw canvases with a grey and white checkerboard pattern, she translates her pre-planned composition to that surface using acrylic paint. During this step, Barcio modifies the composition freely according to her visual instincts and subconscious intuition in a "call and response" process inspired by the thinking of Elaine de Kooning, who said, "A painting to me is primarily a verb, not a noun."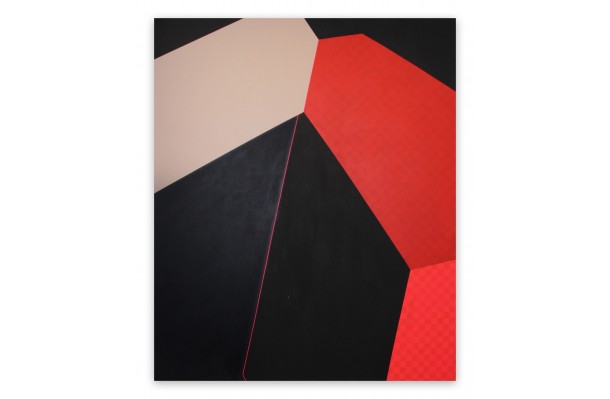 Inspiration
Barcio is interested in the value of action and human labor over automation. Her work is inspired as much by esoteric fields like spirituality and mysticism as by formal aesthetics, both of which lead her to imbue her works with a sense of color and light.
Barcio is also inspired by the ideas of philosopher Hannah Arendt, who wrote about the importance of revealing meaning without defining it, the merit of action over fabrication, and the awareness that "every process is the cause of new processes." These works express those inspirations by appropriating the iconic grey and white checkerboard pattern recognized by contemporary digital designers as the "Photoshop void," a symbol for emptiness waiting to be filled. Barcio uses that support to empower contemporary interpretations of the iconographic legacy of Modernist aesthetic positions like Suprematism, Geometric Abstraction, Post-painterly Abstraction and Minimalism, transforming virtual nothingness into concrete form. The work is intended to transcend the accepted cultural raison d'être of this century—the cult of self—to evoke instead the universal.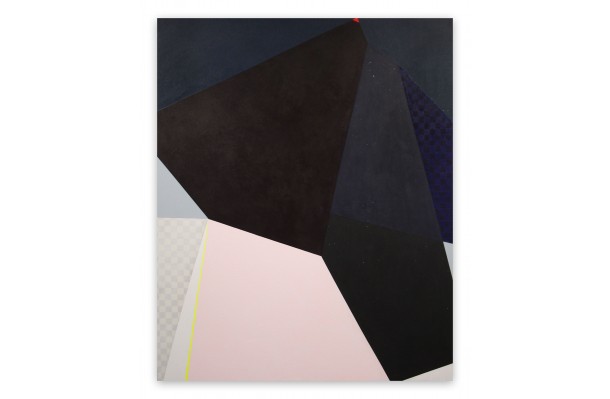 Relevant Quotes
About a 2016 Barcio installation, art journalist Dawn-Michelle Baude wrote,
[the work] straddles the ancient and modern, the mystical and rational. [Its] success depends, in part, on its simplicity. It has less to do with modernity than it has to do with sacred geometry and mathematics—ancient traditions aligning monuments with astrological events to produce light phenomena.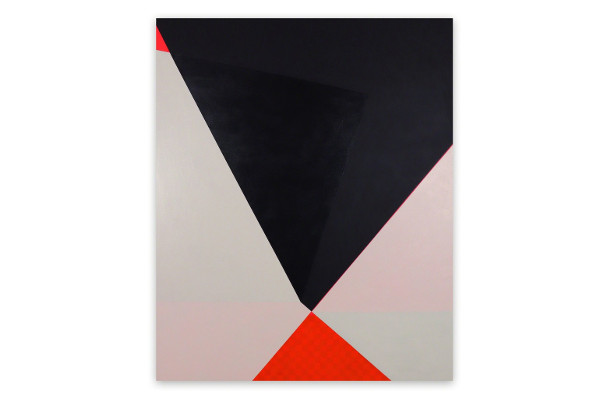 Exhibitions and Collections
Barcio has exhibited across the United States. Recent exhibitions include Tube Factory, Indianapolis, IN, Random Access, Syracuse, NY, Barrick Museum of Art, Las Vegas, NV, and Satellite Art Show, part of Art Week Miami. Her work has been featured in New American Paintings and is included in several public and private collections, including those of the Marjorie Barrick Museum and the Inspire Theater, Las Vegas, NV.
She lives and works in Chicago.
Featured image: Audrey Barcio – portrait
All images © Audrey Barcio