Aurèle Ricard, better known by his creative pseudonym of Aurèle LostDog, is a renowned French artist who has been gaining a lot of public attention in recent times for his sculpture and installation works. Aurèle Ricard is primarily recognized for his Lost Dogs series, a collection of giant sculpted bull terriers that represent the displaced state of mankind.
Huge in size and charming to look at, it's quite surprising that the messages behind these sculptures are grim in nature – yet, that contradiction is one of the main reasons why these pieces are so interesting and attractive to viewers. Rarely do we have a chance to enjoy works with the distinct ability to both make us smile and feel worried, a hard-to-define feeling only a chosen few were able to successfully implement into their artworks over the last couple of decades.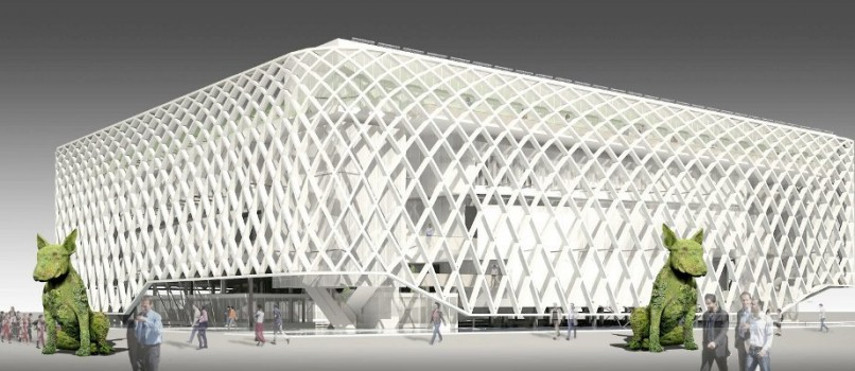 Turning the Lost Dog Into a Central Motif
Growing up and artistically developing with his hand constantly found on the pulse of the international underground scene, Aurèle Richard has a sizable amount of experience and success under his belt. Although he was always a part of the art scene in one way or another, LostDog really found his creative niche one day when he was wandering through New York City and accidentally saw a missing dog poster:
There was everything from our lives on this poster: money, material or spiritual quest, emotion, willpower, choice, desire and above all loss. This lost dog was like mankind, lost in the confusion of the modern world.
And that was it. Aurèle Ricard decided to turn the motif of the lost dog into a centerpiece of his new practice, combining it with his already well-developed avant-garde-like concepts primarily based on fascinations with the mass culture of Pop Art and the politically committed side of Dada. The results of this decision were quite impressive, so Ricard started to turn more and more heads within the art community and establish a name for himself with sculptures of bull terriers.
In many ways, the motif of a dog is a central theme of Aurèle LostDog's art as it represents the mankind that lost its way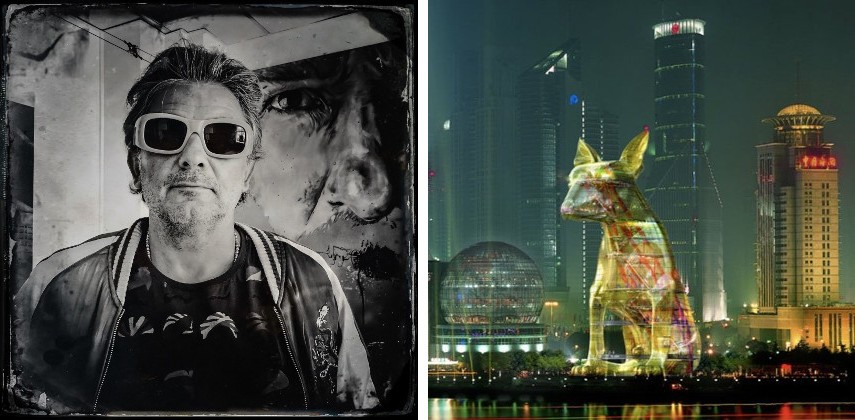 Changing the World One Artwork at a Time
Everything that comes out of Aurèle Ricard's studio has some sort of a deep message that's intended to be listened by all of human kind. He loves stating that he, as well as all the rest of us, are responsible for what happens in our time on the face of the Earth, a view on life Ricard's work heavily reflects. In most cases, especially in more recent times, LostDog has been communicating his strong eco-advocacy, something that was preoccupying his creative mind since around the year of 2009 when he was invited to participate in the World Expo 2010 in Shanghai. Since then, Aurèle LostDog was inspired to work with the theme of sustainable development and the new environmental technologies used in urban areas – concepts Ricard's giant dog sculptures titled LostDogCo2 primarily stand for as they were made from air-filtering plants.
As for finding inspiration, Aurèle Ricard is not really an ordinary artist as he does not find nor seek for too much influence from other people's works – instead, he is self-conscious, very much concerned about his own creativity and how he channels it from everyday life:
My greatest inspiration is my life. I mean that inspiration can be everywhere. For example, reading the newspaper in the morning, making a new encounter, traveling with my family…
It is precisely this commitment to drawing inspiration from seemingly trivial things of everyday life that gives Ricard's artworks the creative punch they possess. By channeling these feelings into his pieces, the artist is able to make us realize just how underappreciated these parts of our life really are. Furthermore, it's rather refreshing to see someone being influenced by their own existence more than finding creative drives in other artists' portfolios.
Perheps the strongest asset Aurele LostDog has in his creative arsenal is the ability to fully commit to the impact his work has on the world
Plans For the Future
In recent years, Aurèle had huge success with various projects, most of which were of the more conventional artistic nature (although he did have a few crafty projects as well, like designing iPhone covers). However, although he has been enjoying a lot of success in past few years, LostDog is hungrier than ever.
Aurèle Ricard is putting plans in motion that will give birth to The LostDogMuseum, a giant sculpture of his characteristic bull terrier that will be over 80 meters high. This huge piece will metaphorically represent everything that human beings lost in their frantic race to modernity, or are in the process of losing as you are reading this. For example, this will be partially demonstrated by the ice melting in the dog's head that will be presented to the audience in real time. The realization of The LostDogMuseum, which is a very ambitious project by all account, will go a long way in achieving Ricard's ultimate artistic goal of educating the masses and preparing a better planet for the kids we leave behind.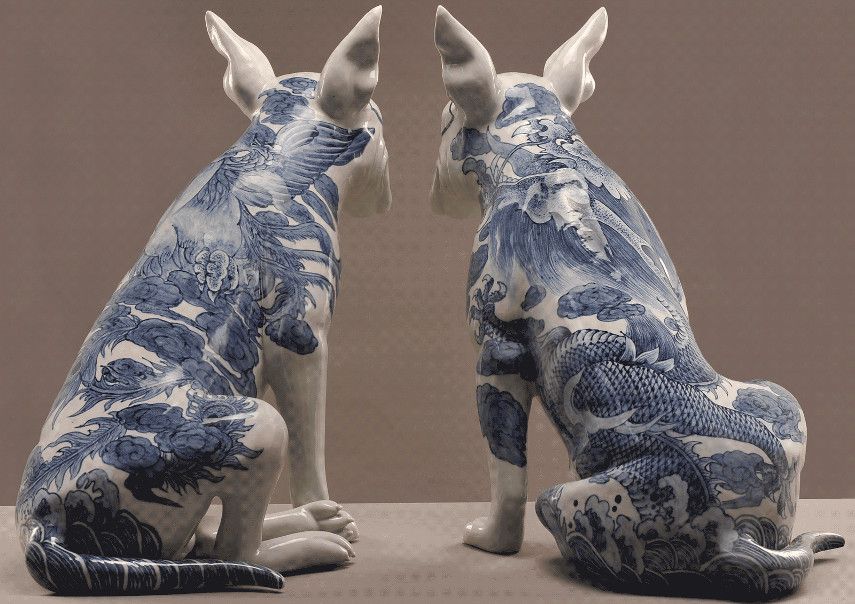 Aurèle LostDog – The Role of an Artist
Although many artists prefer to believe their works are primarily creations aiming at visual perception and that their reception and impact on society come second to that, Ricard has no such delusions. Instead, Aurèle LostDog chooses to place the spotlight on the way his work influences the world around it, saying that his pieces either have a part to play in society and politics or they are not worth a damn. It remains to be seen if this artist's ambitions of changing the world will eventually come true, but, judging on what we've seen so far from Aurèle LostDog, we would not bet against him. This goes double if he manages to turn The LostDogMuseum project into reality and if he keeps up developing the conceptual basis of his installations and sculptures.
Aurele LostDog lives and works in New York City, US.
Featured image: Aurele LostDog – Photo of the artist – Image via cargocollective.com
All images used for illustrative purposes only.