Blending the images of street art into a respected form of abstraction, Bates graffiti artist brings the fresh creations inspired by traditional writings he saw on the walls of his hometown. At the age of only 15, he was dragged deep into the urban culture, finally choosing his artistic name and slowly developing the characteristic style that was always more important than the technique, as Bates himself claims. Starting from Copenhagen, he traveled around the globe, decorating walls of numerous cities, at the same time having no problem with indoor gallery spaces.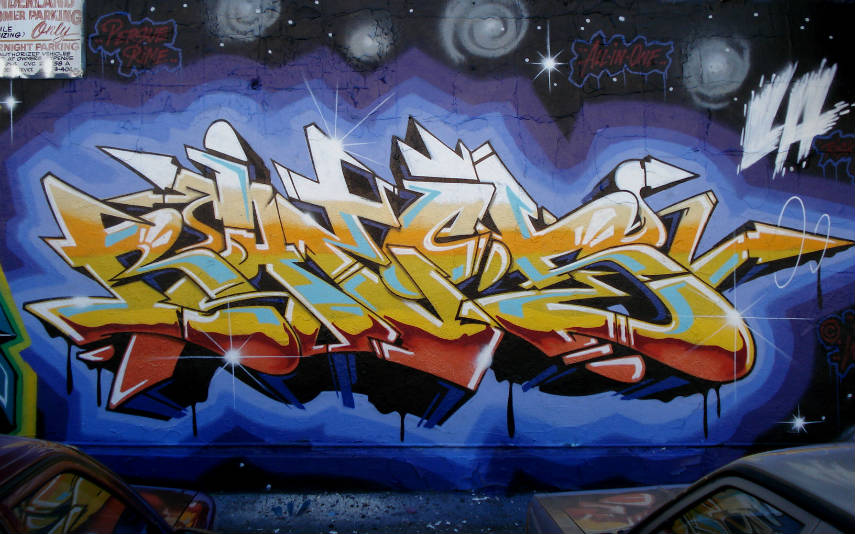 Traditional Graffiti Style for Long Lasting Career
Born in 1971 in Copenhagen, Bates began writing on the walls as a young boy and by the mid of the 1980's he became one of the most prolific artists in his native country. As the graffiti artist of the second generation of a Danish Graffiti movement, Bates is one of the few who still follow this classic, traditional style. Although he experimented a lot, he never followed the trends and there are some elements that he uses over and over again. Bates combines the traditional graffiti writing styles developed in New York, accentuating the logic flow of letters, dynamic and swinging rhythms of shapes, with the essence of Europe, including sharp lines and graphic elements. Already in the late 1980's Bates was one of the leading European graffiti artists, along with the names such as Loomit from Munich, Mode 2 and Bando from Paris, Delta and Shoe from Amsterdam. During his career, he has been invited to paint in many big venues around the continent and overseas, but he has never revealed his face in photographs[1]. Grew up with the anonymity of the graffiti art, he stayed mysterious and still guards his privacy intensely. In 2009, Bates has his first solo show entitled It's about time at Copenhagen Street Wear. Since then Bates has shown his work in many solo exhibitions presenting his pieces on canvas. One of his shows called Style in Progress, at Partisan Creative Corner, is a celebration of the improvement Bates has made in thirty years of graffiti writing. Combining wall writing style with fun graphics and cartoon characters for Style in Progress, the Danish artist offers a balance of both the history of graffiti and where it can be taken in the future by Bates.
Bates brings new views of traditional graffiti art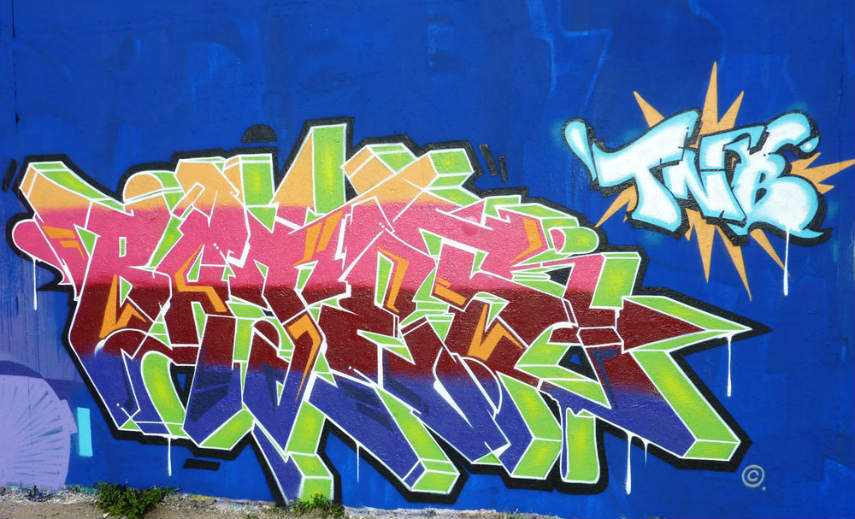 2016 – The Year when Bates Graffiti Artist Captivated the American Audience
He is also known for his joint work: Great Bates is a urban art duo who has been active since 1986. While Great mostly tags walls and evoke an old-school style, Bates' individual work consists more of sharp, swooping characters. Together Great and Bates have painted walls around the world, including Africa, UK, Italy, Japan, Mexico, New Zealand, Norway, Turkey and the United States, among the others. In 1998 Bates was the second artist to be featured in On the Run's biographical series on international graffiti writers. His first major solo show California Dreaming for the American audience has been held at Buckshot Gallery in Santa Monica in 2016[2].
Bates is represented by Art is Just a Four Letter Word.
Bates lives and works in Copenhagen, Denmark.
Sources:
Anonimous. (2013) Whats up? Bates AIO COD, Spray Daily [August 25, 2016]
Elias, P. (2016) An Interview with European Graffiti Writer Bates, Blogs Daily News [August 25, 2016]
Featured image: Bates, photo via superstra.com