Since the year of 2010, German photographer Bernhard Lang has been developing an amazing and unique style in the field of aerial photography. His incredible shots from above have a strong illusion of abstraction that Lang tends to indicate and all of them strive to conciliate a pleasing aesthetic while also emphasising an environmental awareness. As his subjects, Lang chooses to shoot things we see every day, the things that surround us and are often taken for granted – but this artist manages to pull his photos of in a way that makes us feel unfamiliar with everything that appears inside his frame. Shortly put, Lang's fascinating aerial photos are some of the most impressive shots we've seen in a long time.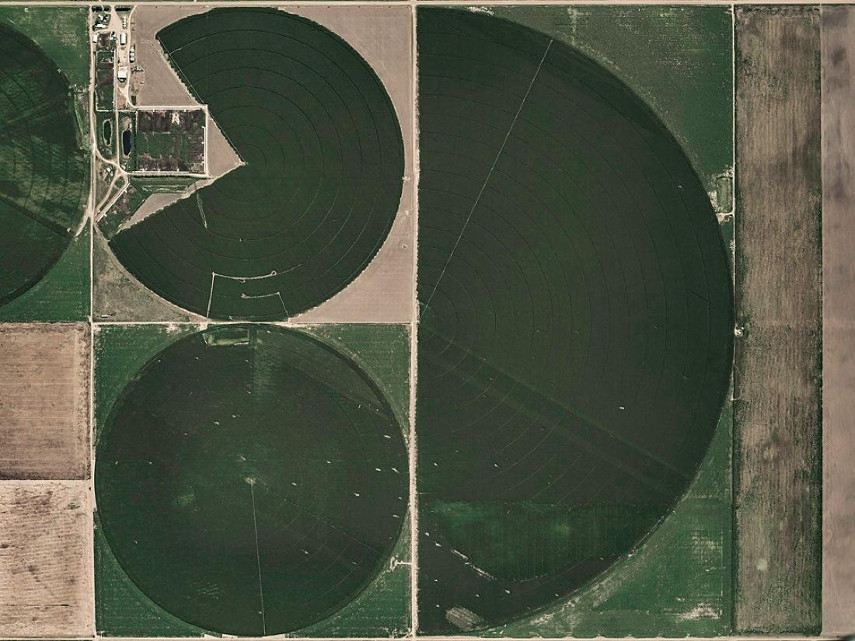 The Key Trip To Tokyo
Bernhard Lang hails from Munich, Germany, and has been a successful commercial photographer for over twenty years prior to the radical change of style. As was said before, the sudden commitment to aerial photography came during the year of 2010. He started creating these kinds of photos after he got inspired during a flight over Siberia, in a plane that was bound for Tokyo. Looking through a small window by his seat, Lang became fascinated with the nature of the white landscape below. Soon after that, he wanted to return to the skies and try to capture such sights with his trusty camera. As a result of that decision came a number of extensive projects that featured aerial views of various elements associated with tourism, industry and different means of transport. His award-winning images are taken at a 90-degree angle to the earth's surface. In order to take that kind of imagery, Lang leans out into the open air from a helicopter or a light aircraft to press the shutter on his camera – at heights of up to 1,000 meters! Such bravery and determination are impressive on their own, but the results by far outweigh the daredevil nature of the making process – Bernhard's work is so fascinating that it's simply too hard to put it into words. This brave approach makes the entire outlook on photography different, turning it into some sort of an adventure without compromising the artistic side of the medium's identity. It's incredible how even his shots of docks and industry somehow manage to capture the hidden beauty of such places, although you would not expect to find such grace in those circumstances.
Bernhard Lang takes his photos by hanging from an aircraft, risking his life to bring us incredible shots of the ground directly below him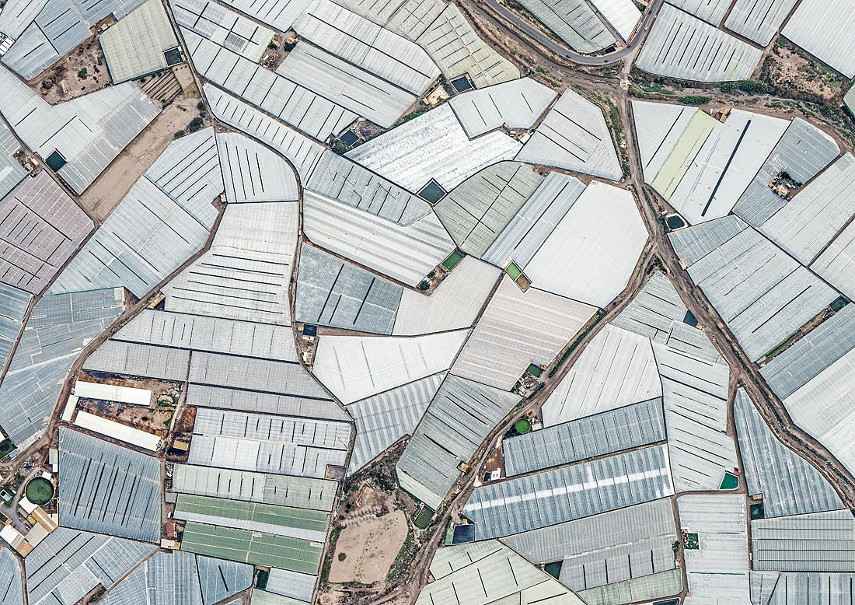 A Controlled Chaos
It's not easy to grasp the full extent of Lang's photos at the first moment you view them – it takes some time for your eyes to deal with all the details and figure out what they are watching. So many details can be found in his frames that it often feels overwhelming. It is this tension between the two-dimensional, almost painterly abstraction and the attention to detail that produces the unique aesthetic appeal of Lang's photographs. Another aspect that proved to be troublesome to viewers comes if the audience dares to try and guess at which distance the camera is from the ground – you can't actually tell if the photographer is 300 feet above or perhaps 3,000 feet. Lang says he's obsessed with finding what he calls the ideal distance – the point where humans and nature could live together in a perfect match. This leads us to a thing we clued at before – much of Bernhard Lang's work is connected with the impact of the industrialisation and human beings on the natural environment. That subtle note of criticism leaves the viewers with a feeling of how some changes must be brought in order to improve out societies. The relationship between man and the natural world is a recurring theme throughout Lang's projects, highlighting the extent to which mankind has appropriated his environment. All of the aerial projects Lang ever worked on had him really emphasizing the structural aesthetic inside the photos. It's interesting how Lang manages to achieve strong notes of abstraction by simply shooting images from a bird's perspective – what's even more impressive is the way Bernhard simultaneously succeeded to make many of his photos seem organized and ordered despite the illusion of abstraction. The photographer finds excellent angles and by doing so arranges the elements of his images in geometric patterns. That way Bernhard creates an illusion that his work is a sort of a puzzle that demands to be unriddled.
Lang's photos are a successful blend of organized chaos, a great mix of abstraction and order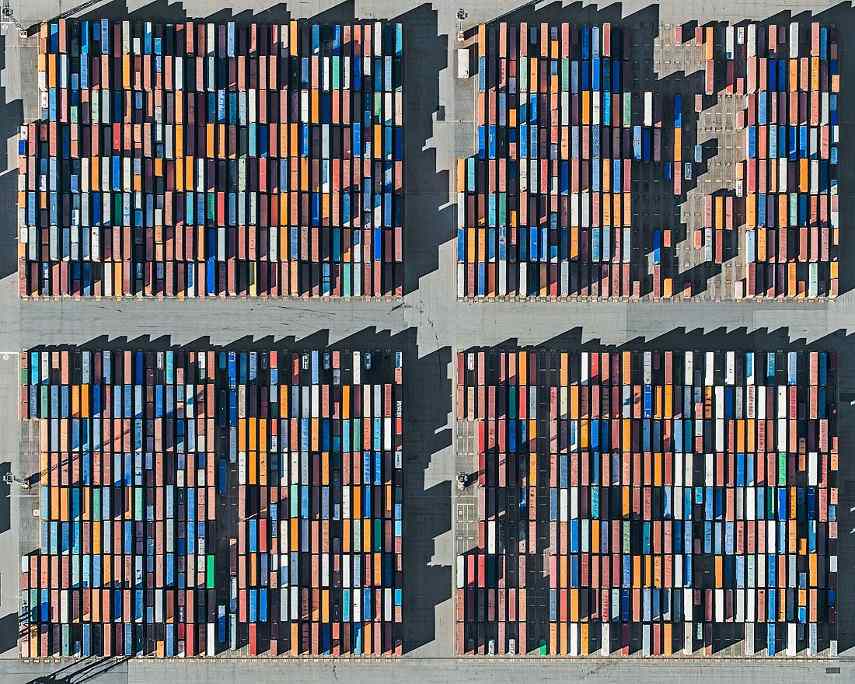 A True Daredevil Of Photography
Some artists dare to risk more in order to create the best pieces of art they are capable of. This statement is a hand in glove fit with Bernhard Lang – for him, no risk is too great when it comes to his efforts to capture breathtaking shots he does. The most interesting part of his portfolio is that Lang literally shoots things we all have seen thousands of times beforehand – he only shows us how they look from a different perspective that would otherwise be unavailable to all of us. Grand in every sense of the word, Bernhard's large format photos are a perfect illustration of how mankind functions inside a chaos we call our world.
The artist is represented by Artistics Gallery in Paris, France.
Bernhard Lang lives and works in Munich, Germany.
Featured Image: Bernhard Lang – Portrait of the artist – Image Courtesy of Artistics Gallery
All images courtesy of Artistics Gallery