BK FOXX is an animal lover who works as a street artist in New York city. Her mission is to raise the awareness on animal treatment and their rights. The artist works on large surfaces and uses spray paint and brush work to portray beautiful creatures in their natural habitat, whether that would be a puma living in the wild, or a house cat posing her cat bed. She is a truly kindred spirit to her wildlife beings and she engages the viewer to feel and to become one with the painted animals. The accent is on the importance of caring and looking after the ones we share our planet with.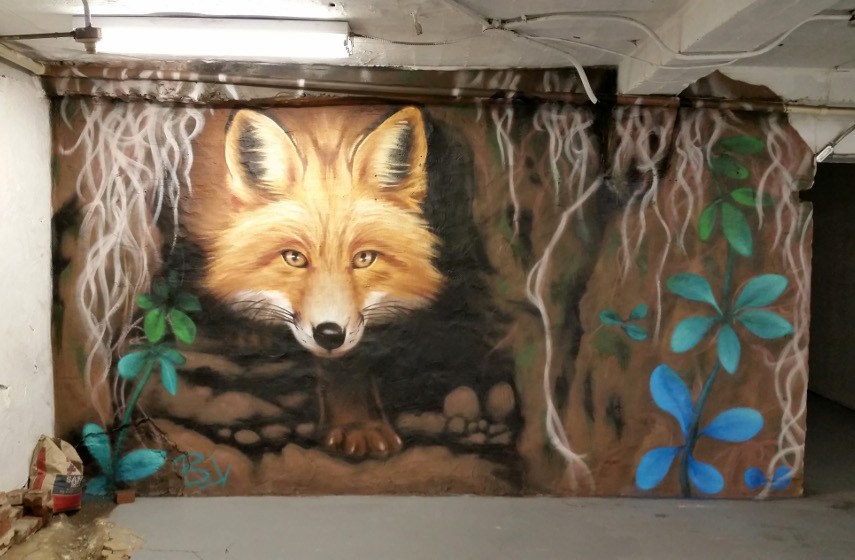 Caring for the Living
BK are the initials of her given name, and BK Foxx is a street wanderer, an artistic persona, whose soul is full of love and caring for all the living spirits of the world. She expresses her opinion visually and shows how important it is to be fully aware that living things have their own soul, their spirit, or anima. Her goal is to paint as much as possible and to work on things that move people, that mean something, that have an impact. The artist didn't go to art school, she is completely self-taught. The combination of amazing talent and hard work and some social media activity lead her to the top of New York contemporary street art scene.
BK Foxx paints things that move people, mean something, and have an impact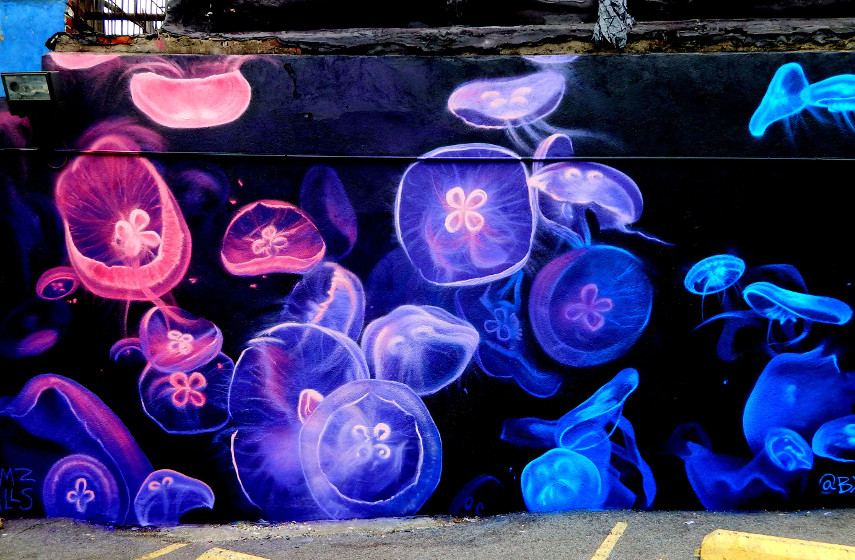 Animal Kingdom Paintings
BK Foxx paints animals, domestic and wild, jellyfish, but also urban motifs that depict the culture she lives in. She tries to choose items with a wide range of potential meaning, so the symbols she uses induce universal, yet unique interpretation, depending on the viewer. Her first gallery exhibition was at Woodward Gallery and it benefited the World Wildlife Fund's (WWF) for the cause of preserving natural animal habitats and reducing extinction threats. Her glorious animal kingdom is rich in color and texture. The artist worked in the studio and created a rich collection of animals and family portraits. In family portraits, the pet owners posed with their companions.
The artist's first exhibition was of her glorious animal kingdom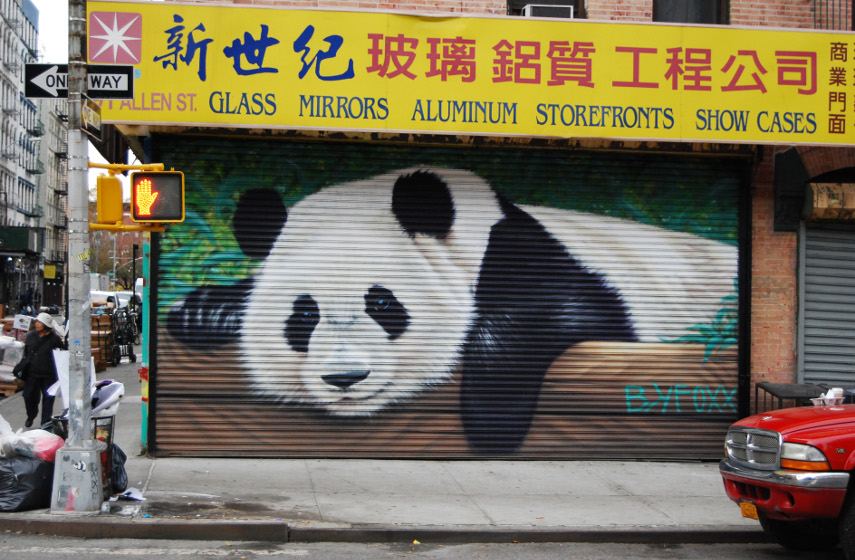 Inspiratonal Images of Life
Her mission is to inspire people to think about their own personal values and how they treat their loving ones. The planet is big enough for all of its living creatures, and it is of great importance to do everything that is in our power to stop the pollution and reduce the damage that has already been done to nature reserves and wildlife. Along with animals, she paints wonderful and inspirational images of life, imagination, cosmos and material objects that have personal sentimental value or could be a cultural reference. She mixes street style motifs and pop culture tokens and creates her wonderful world of living spirits.
The artist is represented by Woodward Gallery.
BK FOXX lives and works in New York.
All images used for illustrative purpose only © BK FOXX
Featured image: BK Foxx – Selfportrait
| Year | Exhibition Title | Gallery/Museum | Solo/Group |
| --- | --- | --- | --- |
| 2016 | Kingdom | Woodward Gallery, New York | Solo |