The visual notion of the city in the work of Boris Jean takes a central place and suggests the artist's interest in the architectural and urban phenomenon. By processing his thoughts on the city of future, in this case, Paris, the artist contemplates all the possible betterment within the idealized vision of megapolis. The media through which Jean deals with this subject range from video to object art. Interwoven with various references from popular culture, his works are an effect of the perfect blend of both his craftsmanship and visionary perspective.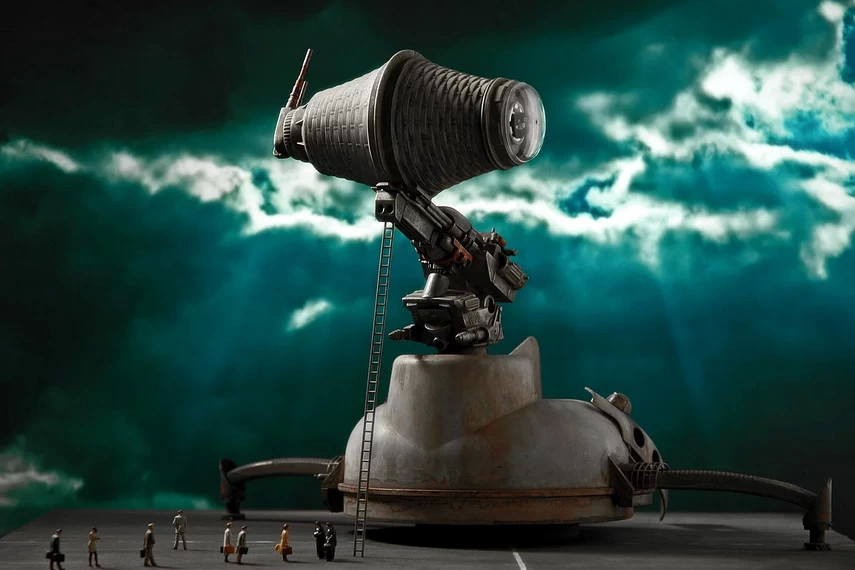 Inclined in Film
Boris Jean was born in 1963 in Rabat, Maroco. He has finished the Beaux-Arts school of Tours and the Conservatoire libre du cinéma français. Shortly after the studies, Boris Jean became an art director and a director in the film industry, as well as in advertising and live performance. The lessons Jean heard from the great Jean Giraud aka Mœbius, while working for the Aedena editions, affected his work greatly. For several decades he has been producing short films, and for the sci-fi one titled Les Epaves, he won the Grand prix of the Avoriaz Festival and the Aaton Cameras prize for the image at the Grenoble festival.
The long term fascination with sci-fi formed the work of Boris Jean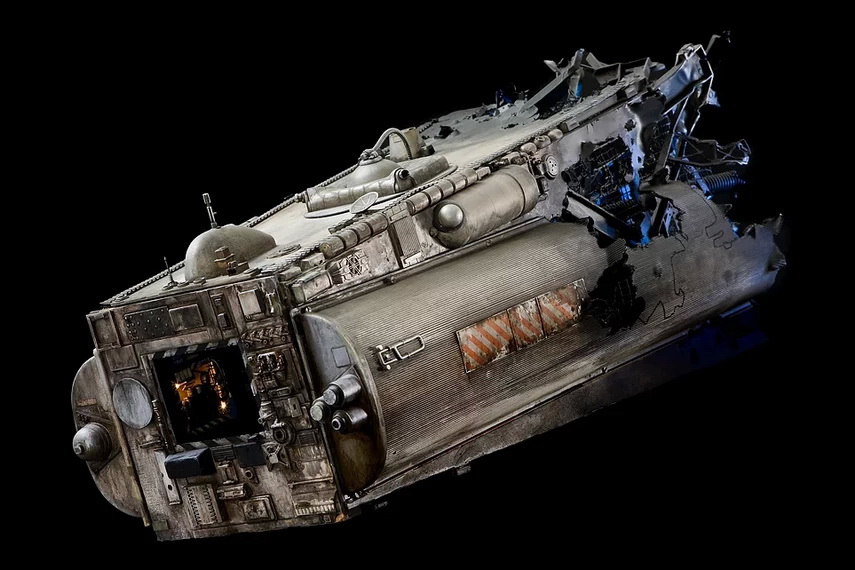 Little Big
The artist was and still is very much influenced by the movies. Especially the cult release of Stanley Kubrick he leads since 2001: A space odyssey had an impact on his work. The work Little Big is actually a project to which Boris Jean is devoted for some time echoes the continues inspiration with sci-fi. It covers a series of miniatures of the futuristic city made out of rubbish and simply recycled objects. The artist's agenda is to set an invite spectator to perceive the city from air perspective in order to experience city lights through the porthole. As a matter of fact, it is a participative situation in which the spectator is urged to click three times on his smartphone to obtain a night even more mysterious, even more poetic, even more fantastic.
The models are inviting and playful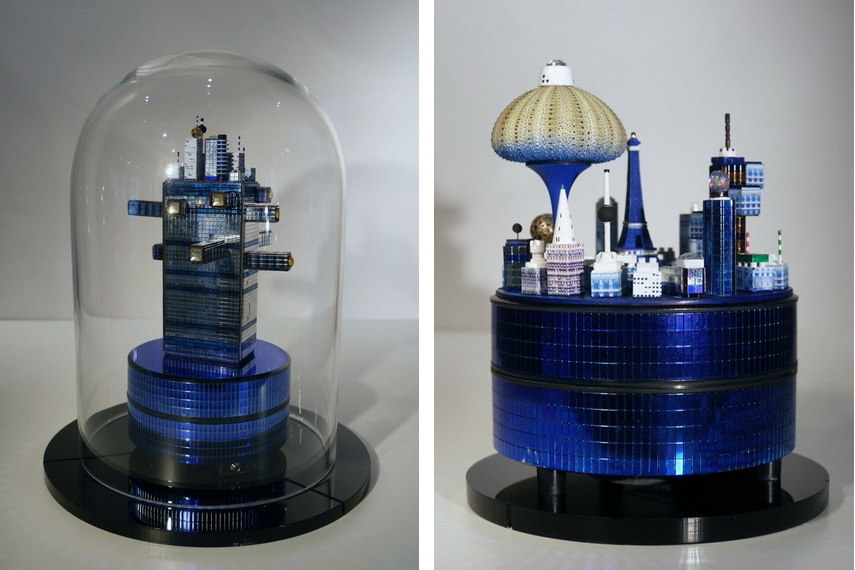 The Vision of Future Paris of Boris Jean
The artist is dazzled with the idea of imagining a Paris a little less fixed or simply from different perspective regardless of historical Haussmann's plan. The futurism in work of Boris Jean is just a tool of questioning both today and tomorrow. That urge is certainly additionally enforced by the contemporary moment in which the constant threat of unpredictable tomorrow is present. Interestingly, Jean usually represents a night vision of Paris, which is enabled by sophisticated technology, so his models of Paris after tomorrow can definitely be perceived as a reaction to contemporaneity.
Boris Jean lives and works in Paris.
Featured image: Boris Jean in his atelier – image courtesy of La Parisien
All images used are courtesy of the artist