Brad Wilson is an American artist who became widely acclaimed for his photographic series Affinity, which features studio portraits of wild animals. His professional career began in New York City over 20 years ago where he worked as a commercial portrait photographer for magazines, book publishers, and design firms. In 2010, after feeling like much of his photography was becoming too routine and predictable, Brad Wilson stopped working with human subjects and started a new fine-art project with animals in the studio.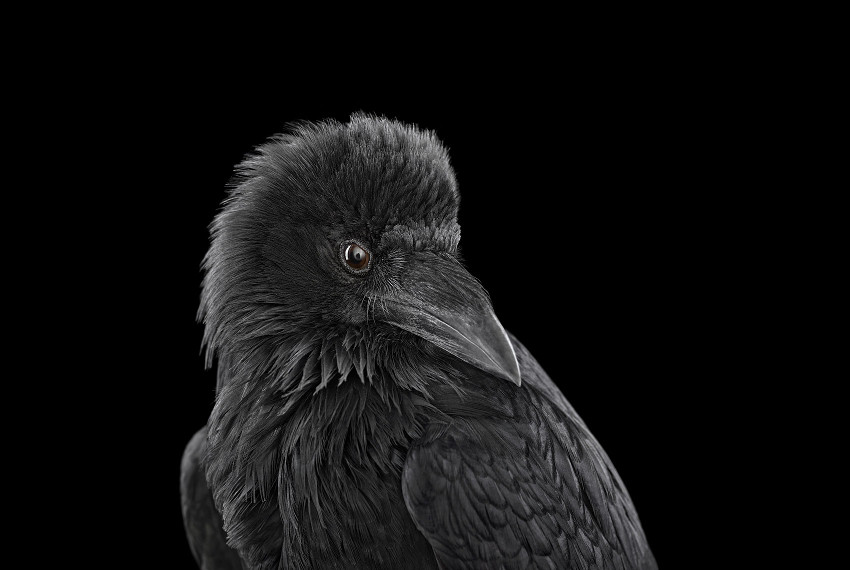 Affinity
The resulting series of images, entitled Affinity, immediately transcended the normal boundaries of wildlife or nature photography, and moved provocatively into a new realm of animal portraiture. Brad Wilson's powerful photographs represent a world that we, as humans, rarely inhabit – a world of instinct, intuition, and present moment awareness – a fully natural world, distinct from the increasingly urbanized and computerized modern landscape that surrounds us. Brad Wilson pulls us into this world with large, exquisitely detailed photographs, offering up a compelling feeling of intimacy and proximity seldom experienced. He intentionally removes all barriers and distractions so the animals depicted move vividly forward out of a deep black background to thoroughly reveal themselves and to challenge our notion of what it means to be human.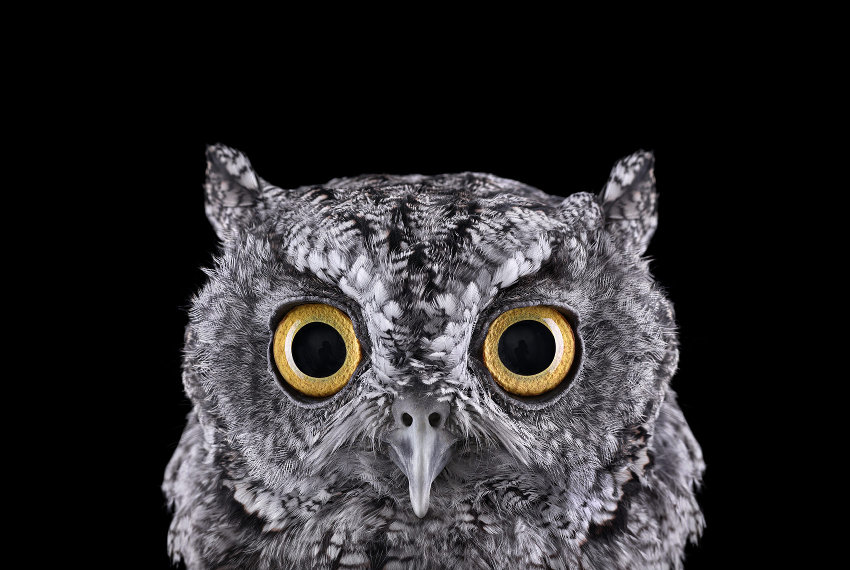 Artist Statement
Brad Wilson has an obvious respect for the animals he photographs and says,
It's an amazing and rare privilege to work with these animals, especially since many of them are seriously endangered and may soon disappear from the earth. I hope in some small way that these photographs can serve as worthy ambassadors for the species they depict, reminding us of our connection to the natural world and to the many compelling creatures that share the planet with us.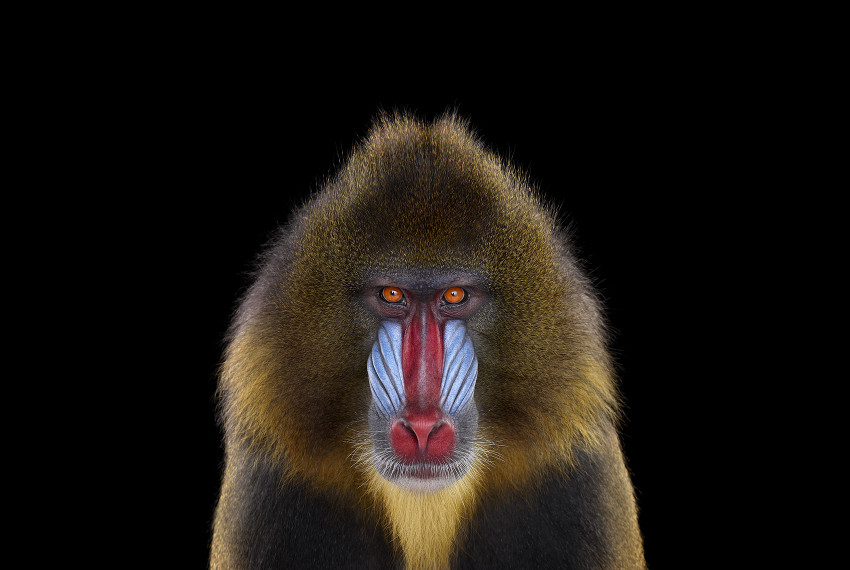 Biodiversity of Life
Indeed, the Affinity series makes it clear that we share our world with incredible creatures, as unique and complex as we are, and that we have an inherent interest in protecting them. However, the photographs achieve more than a mere awakening of our environmental consciousness. There is something else clearly visible in the intensely sharp eyes of these animals, something that echoes our own evolution. As we continue to develop a new human world, even more, detached from the natural landscape around us, we create a pronounced feeling of isolation and separation. The photographs of Affinity remind us of quite the opposite – we are not alone, we are not separate, we are part of a beautifully rich and interconnected biodiversity of life. Brad's work has been widely published and exhibited around the world, and featured recently by Audubon, Greenpeace, World Wildlife Fund, Vogue Italia, Paris Match, Vanity Fair Italy, CNN.
The artist is represented by Artistics.
Brad Wilson lives and works in Santa Fe, New Mexico, USA.
Featured image: Brad Wilson – portrait
All images copyright Brad Wilson, courtesy of Artistics