A debate on what makes a good photographer will probably last as long as people are taking photos, whether it's for business or pleasure. However, there's an undeniable fact, which is true also for C. D. Woodley – we don't need any formal education, studio experience or specific equipment in order to create memorable images. What we need the most is a curious mind, willingness to hit the road as often as possible, a lot of passion and a pinch of talent. Woodley, a Canadian amateur photographer, had it all.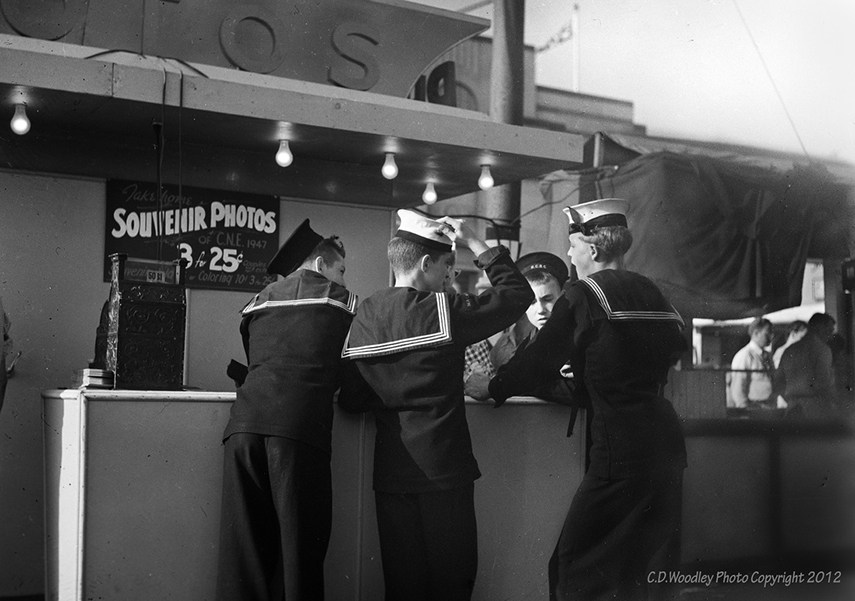 Adventurous Boy
Woodley, who was born in 1910, wanted to be a photographer since his early childhood days. He enjoyed traveling often and he took his first photographs onboard a transatlantic ship while he was sailing to England with his mother. With a huge enthusiasm and a sweet smile, he was taking photos of decks, passengers and ocean view. Later on, he continued taking photos wherever the road took him – from a canoe in Algonquin Park in Ontario or on a bike ride to North Bay. He was a clever, mischievous and fearless child – he would ride his bike down major highways, making 300km long trips while being practically penniless. Lack of money never stopped him – when he needed a new pair of jeans or food, he would sell his bike and later find a way to get a brand new one. He also learnt how to get free rides on freight trains, which made it possible for him to travel all the way down to the American southwest.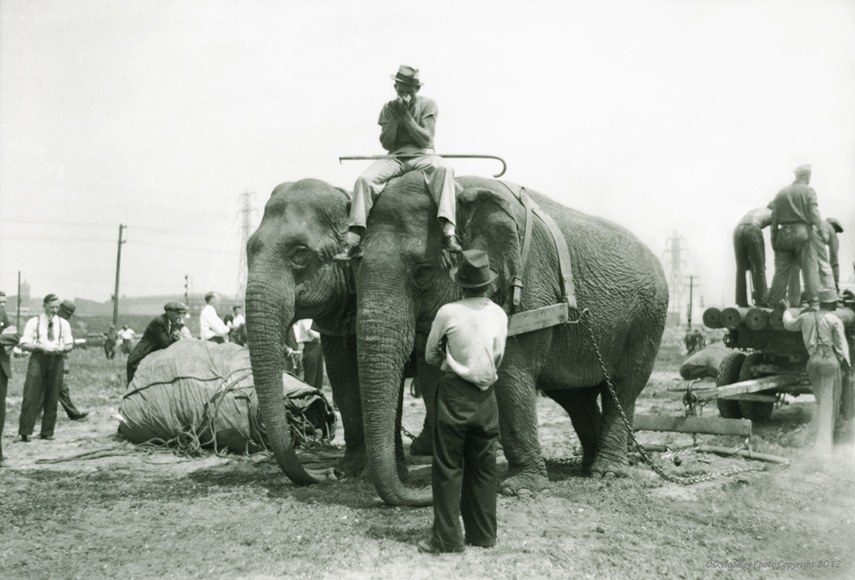 The Old World
After Woodley graduated from high school, he was finally free to travel as far away as he wanted, provided he could afford it. He stayed in Europe for 10 months and bought a motorcycle, so he could have more freedom and mobility. Later on, he decided to take a grand tour of the Old World – in addition to Europe, he visited numerous cities in North Africa and the Middle East.
Woodley had a strong desire to become a journalist, but sadly he couldn't find anyone to hire him, no matter his extensive travel experience. He was back to school at the age of 55 and eventually became a geography teacher. At the same time, he never gave up travel photography – he visited South Africa and Afghanistan with his wife and was more than happy to use his photographs as a material in geography lessons.
The artist rarely took close-up photos of people – they were mainly side elements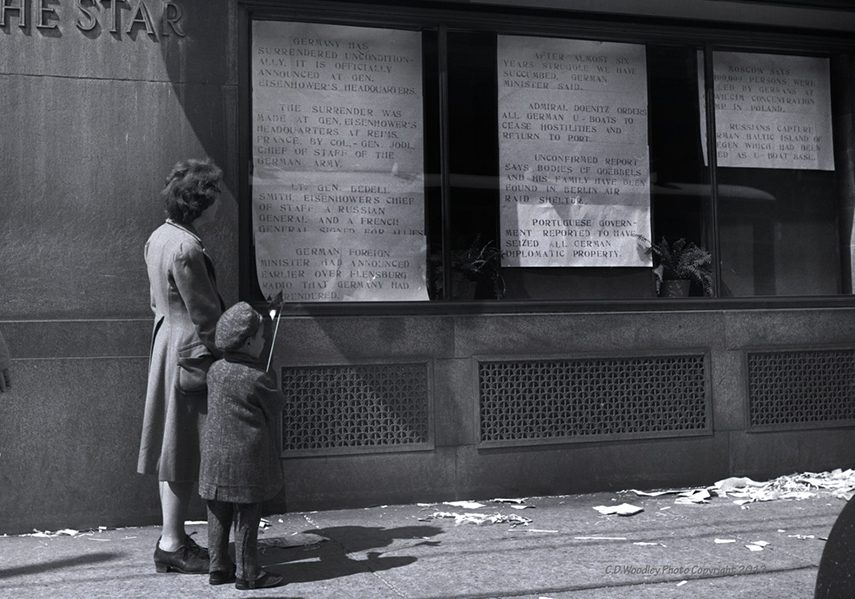 A Lifetime Legacy
Woodley had a long and exciting life. He died in 2003 and left a huge legacy consisting of thousands of negatives, 35mm slides, glass plates and movies. Even though his work is somewhat similar to street photographs of Henri Cartier-Bresson and Robert Cappa (Magnum Photos), it has never achieved such notorious fame. However, it was published in many magazines and newspapers and collected by the National Film Board and Public Archives of Canada.
Woodley is a great example of an artist who wanted to dedicate his whole life to making art quietly, without a strong need for promotion and recognition. His great legacy now speaks for itself.
The artist is represented by Stephen Bulger Gallery in Toronto, Canada.
C.D. Woodley lived and worked in Toronto, Canada.
Featured image:  C.D. Woodley – King & Young, 1940
All images copyright © C.D. Woodley