Camille Blatrix is a French artist known for his evasive and elusive abstract sculptures that are at the same time nostalgically familiar and very hard do decipher. In his minimalist art the use of white metal intensifies the coldness and smoothness, yet it manages to resemble some unknown but near future – where it seems to be quite sterile and already melancholic – still emotionally charged.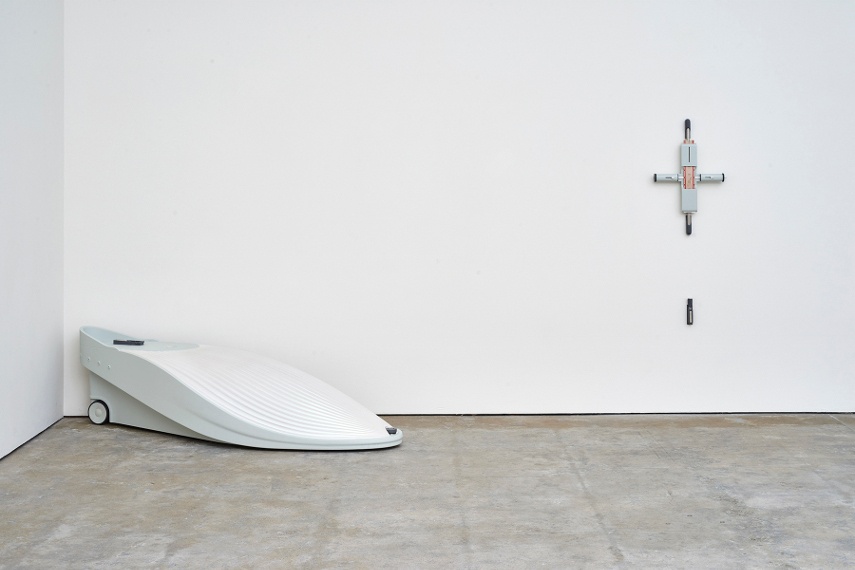 The Recognition and Awards
Blatrix work recalls the surrealism of René Magritte, smooth biomorphism of Jean Arp and the heady ambiguity of Robert Gober. Camille Blatrix was born in 1984 in Paris, where he graduated from Ecole Nationale supérieure des Beaux-Arts de Paris in 2011, and from Art center college of Design, Los Angeles, in 2010. In 2014 he won the prestigious 16th Ricard Foundation award for his white metal sculpture from the L'époque, les heures, les valeurs, l'attention exhibition and since his work is exposed at the Centre Pompidou in Paris.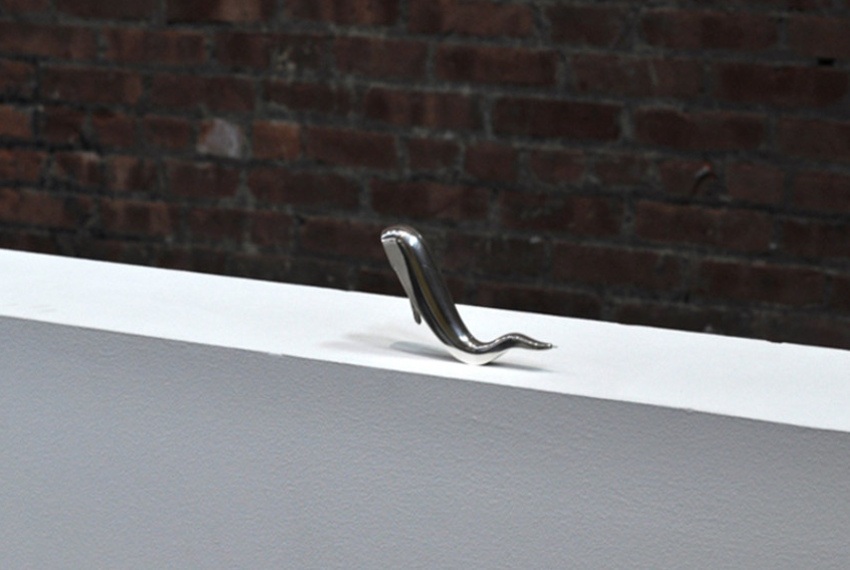 Minimalistic Objects from Familiar Future
In Blatrix's work we can definitely notice the technological impact. His art seem to be a part of a bigger current of transmission and communication, only in ways and practices, we cannot fully grasp. His objects are sometimes made of photographs or collages, and sometimes they are reproductions or newly made objects; the handwork is always invisible although delicately and patiently involved in their making. They look as being made for usage, yet the discreetness and their self-reference invokes that the exchange is not meant for us, that will they resist the rules of language and our doubts will be left unanswered. Even though reoccurring themes of his work are keys, tickets, cash-point machines – objects that should serve its purpose – they never give us what we want. However, his work is as well indulged in a bit of nonsense and it shows a fine sense of humor.
Objects that resist the rules of language and that leave doubts unanswered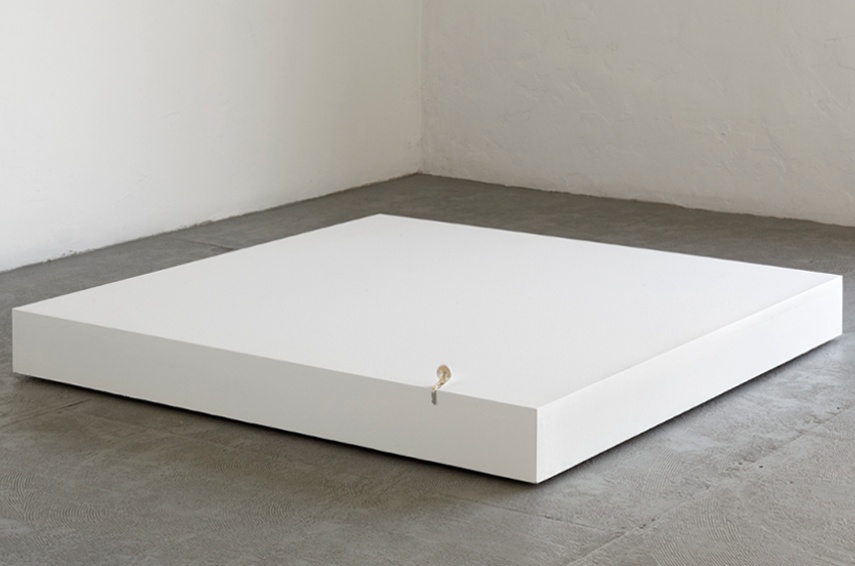 The Most Important Exibitions
Some of his new works at galleries are the following exhibitions: NiNA (2014), Alison, 44-19 Purves Street, Long Island City, NY 11101 (2014), La liberté, l'amour, la vitesse, Création (2015). The last one is important because it was made for the Biennale de Lyon and was consisted of a talking cash machine which shares it's sadness of the world with the user. The exibition at the Balice Hertling Gallery called Un Ticket Pour La Suite. In 2015 as well, Blatrix created She, a large white pedestal on which is a silver and synthetic ivory bent key that frames an engraved woman's face. And in 2016, Camille Blatrix had his first institutional exhibition in the US named Heroe at the gallery of CCA Wattis Institute for Contemporary Arts in San Francisco. This art piece has a sparse cleanliness about it, with authoritative and sterile forms that enigmatically look like machines with unknown tasks for monitoring, measurement, diagnostics and deep cleaning.[1]
Camille Blatrix lives and works in Paris, France.
References:
Larmon, A. G.(2016), Camille Blatrix: Heroe, Wattis [March 15, 2017]
Featured image: Camille Blatrix portrait photo – Image via ouvretesyeux.fr
All images used for illustrative purposes only