Japanese arts and crafts are well-known for being particularly precise and time-consuming. Nihon-ga, a traditional Japanese painting technique, is a perfect example of such painstaking skill. However, for Chen Yiching, a Taiwanese artist who perfected the art of Nihon-ga, this is a beautiful form of self-expression that requires a zen mind and well-trained, sensitive hands that can carefully handle raw natural materials. Yiching creates paintings which are very subtle and delicate, structured in a puzzling way so that they appeared multi-layered. Her artworks are figurative but still with a pinch of mystery and ambiguity.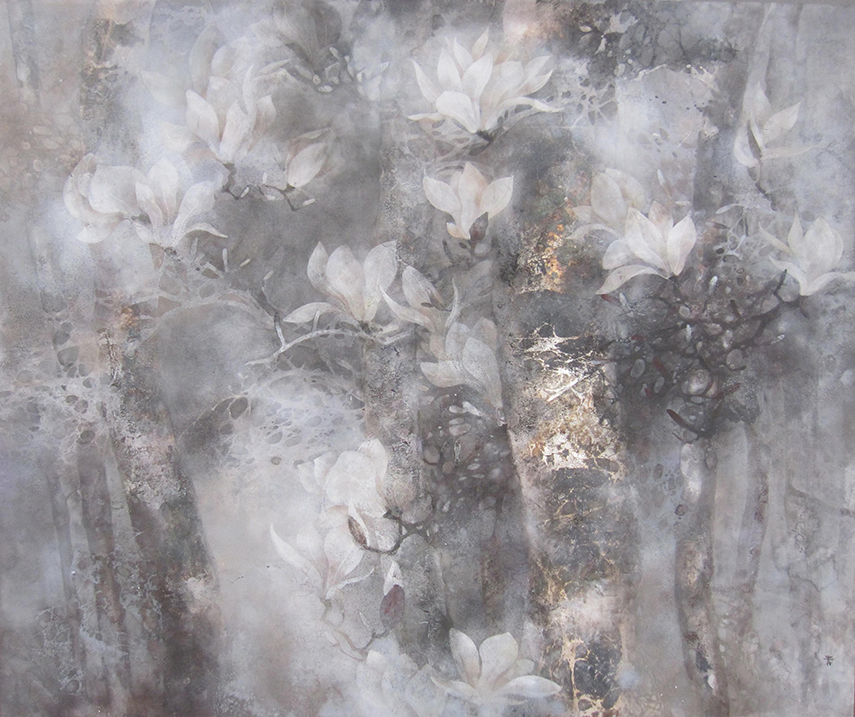 Tradition of Nihon-ga
All of Yiching's artworks belong to the same genre of an old Japanese painting style. Nihon-ga emerged at the end of the 19th century in Japan, in the Meiji period, which was a decisive period in the history of Japan, when the country's feudal society became modernized. However, this modernisation together with the cultural exchange regarding Western world enhanced the awareness of Japanese identity. Nihon-ga was created as a means of preserving national and cultural tradition. This painting style is easily recognizable for its refined texture and colors made with pulverized precious metals such as gold and silver mixed with strongly pigmented mineral powders. Nihon-ga employs both plant and animal substances and also requires a special binder  made of gelatine, algae or fish cartilage. The binder and the pigments are mixed together and their blend is  diluted with water and applied with brushed to the prepared surface, which can be either silk or wood. Different minerals give different colors – for example, lapis lazuli stone is for blue, oyster shell for white, malachite for green.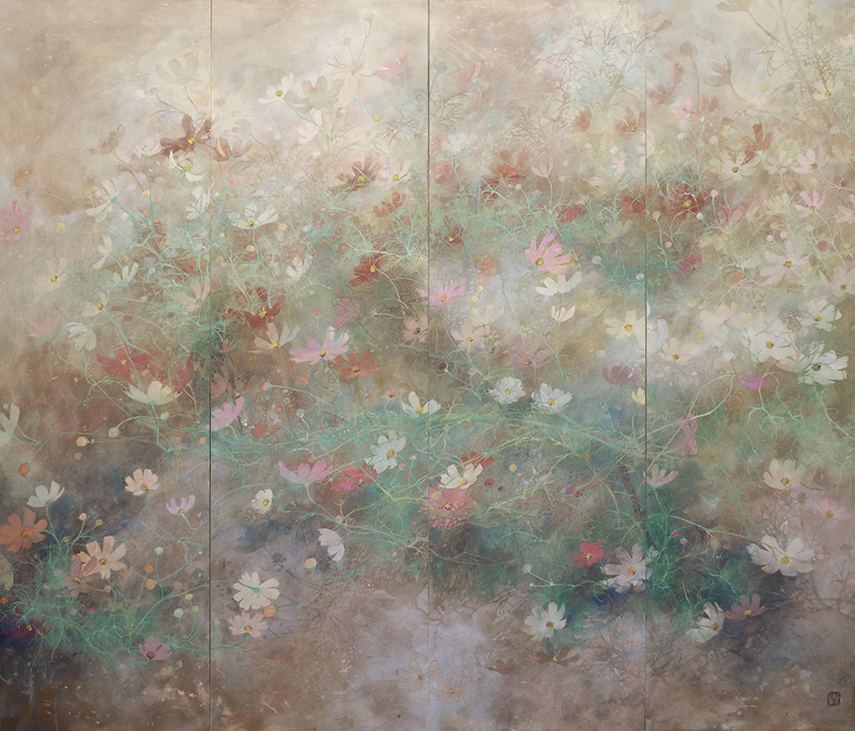 Precious colorful grains
Yiching, who has been living in Paris since 2007, discovered the art of Nihon-ga while she was still a student in Japan and instantly fell in love with it. She claims to feel the healing energy of precious minerals and she loves to put a lot of efforts into creating a perfect shade of pigment she needs for her paintings. Even though Yiching's art is clearly traditional, she is not afraid of experimenting and always aims at enriching and improving her current technique. Yiching is highly skilled when it comes to manipulating the thickness of the pigment. Just like digital artists change the opacity of artwork's layers in Photoshop, so is Yiching changing the transparency of various elements on her canvas, by using silver and gold leafs as well as various brushes to enhance or flatten various textures. When it comes to the major topics and common motifs in her work, they are also guided by the Japanese tradition.  Yiching depicts cherry trees with their blooming flowers, autumn leaves, changing of the seasons. Natural cycles are a common theme in Japanese art since they go along with the Buddhist philosophy of accepting the impermanence of things and glorifying the transient beauty of the most fragile forms of life, such as flowers or small animals.
Impermanence of life as one of the main motifs in Yiching's work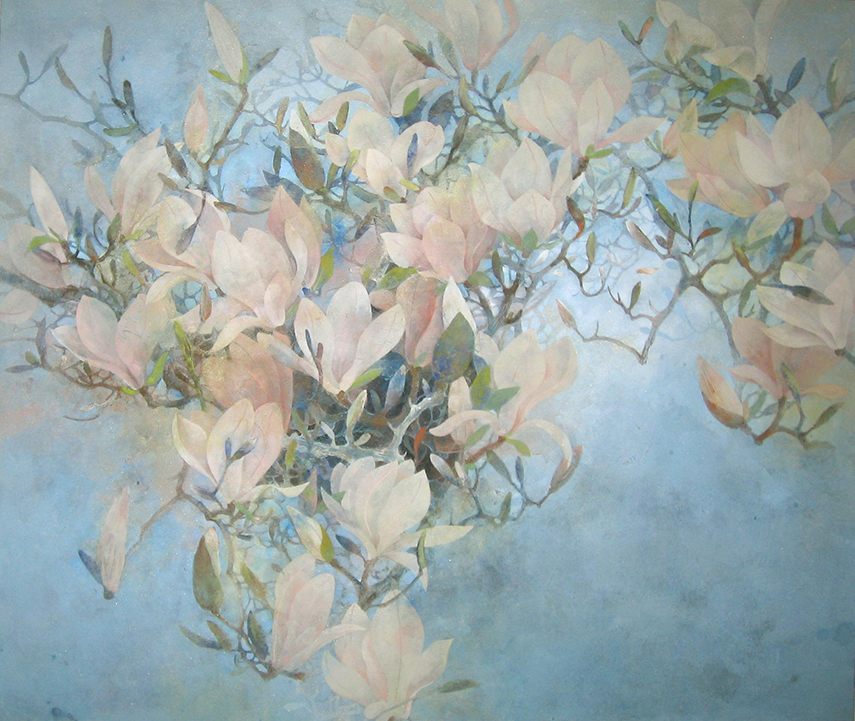 Influencing Parisian Art Scene
Chen Yiching has received many awards for her work so far, the most important being the Grand Prix of the Shohaku Art Museum. She decided to move to France because of her desire to be closer to the Western art scene. Also, there are not many Nihon-ga painters in Europe, which means that Yiching's presence in Paris is deemed very precious, especially after she has published a book in French on Nihon-ga. Because of Yiching's strong efforts to preserve this unique painting tradition, Nihon-ga is still available to both Eastern and Western art collectors and galleries.
The artist is represented by Artistics.
Chen Yiching lives and works in Paris.
Featured image: Chen Yiching portrait
All images courtesy of the artist.