What Chris Cox considers art is only that which causes him uncontrollable joy and happiness by just looking at it. Making art is a joyful process for this artist, whose works often come as a product of ''accident''. This is also his favorite part of creation because it is the accident that speaks to him about his work and himself. Something that distracts him from what he is consciously working on, is what conveys the most. These so called accidents could be the revelation of the subconscious of the artist as well as of the materials he is working on. Thus, his abstract art is created.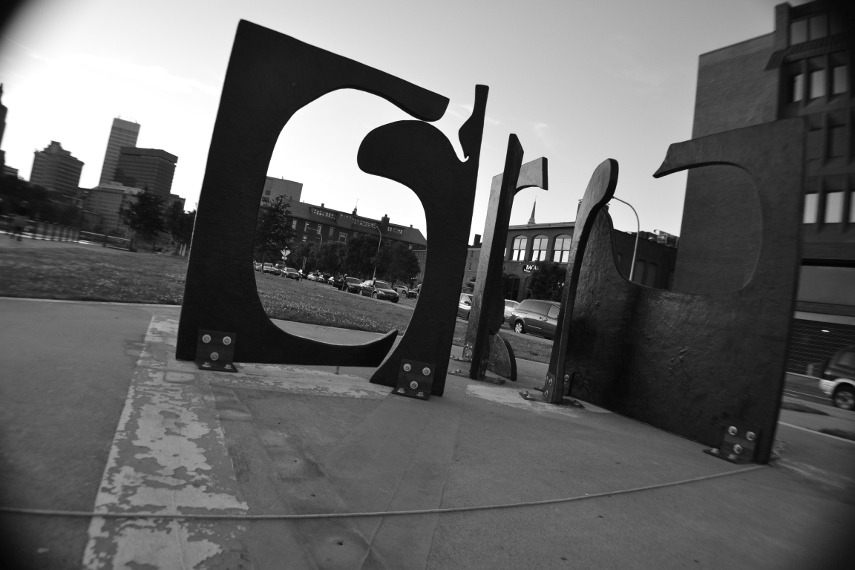 Building from Scraps
Chris' materials are scraps, he leaves nothing behind. What is left is the evidence of his effort and love put into creating a piece of art, and it is no less beautiful than the artwork itself. It is almost like an artistic Perpetuum mobile, where one piece of art helps create a new one, and so on. Due to the cost effectiveness, the artist works primarily on wood and composites, which is convenient given he has a history of building boats. Chris considers himself first as a sculptor and secondly as a photographer. His pieces are designed to be built on a larger scale in the future. Until then, he dreams himself to be tiny, so the artworks appear at a monumental scale.
One piece of art helps create the next one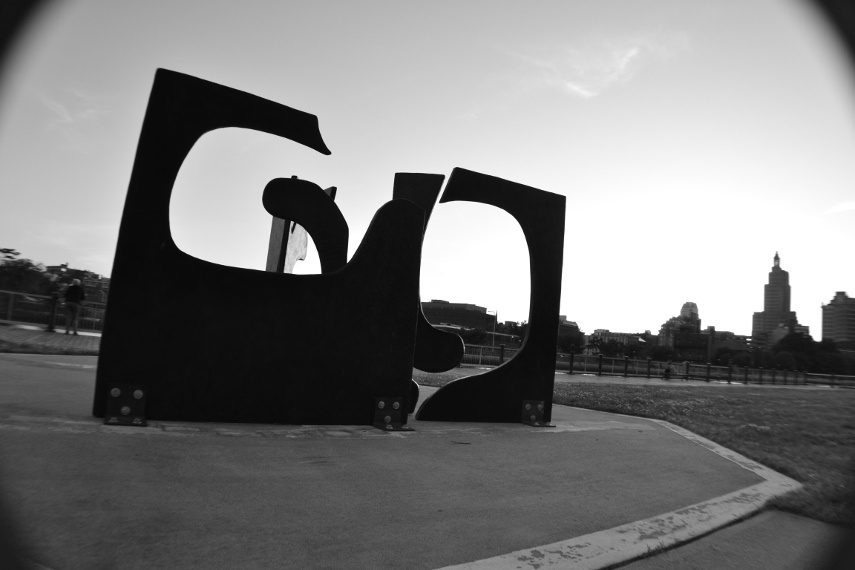 The Awakening of the Canvas
Raised to appreciate art, and being naturally creative in the field of design, Chris was often told that art is a hobby, not a path to follow. Because of this, he neglected the artist within him and forgot all about the effects of art, and its importance. It wasn't until Chris was 26 when he rediscovered art. He was self-employed restoring boats and focused on designing inventions. A temp job of moving buildings reminded Chris of who he really was, after seeing the art of Lichtenstein, Haring, and others in large scale. He was thrown into, what he calls – a manic love state, which he describes as fear of being known. The feeling of having worth in his life as long as he creates overwhelmed him, and provided happiness at the same time.
His large-scale work entitled POD was his premier installation in public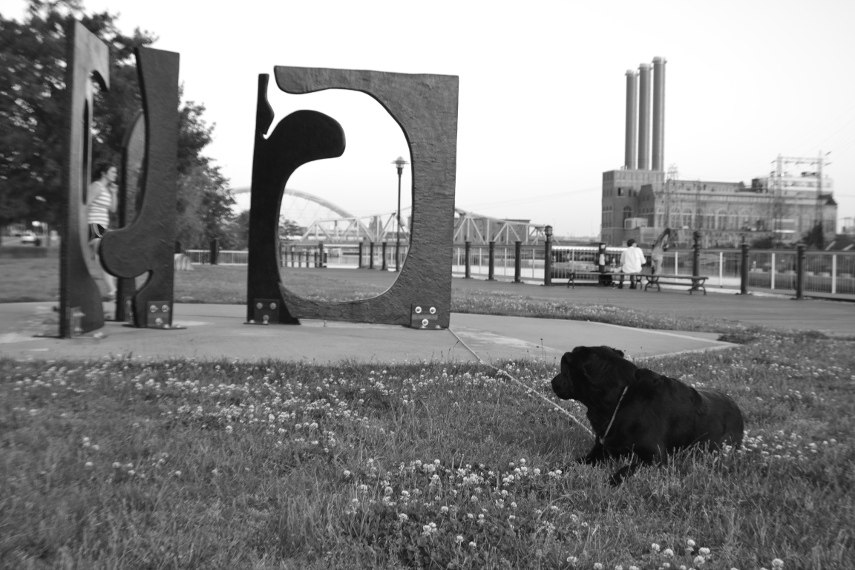 Channeling the Force
In the public domain of Providence, RI, USA stands Chris' large-scale work entitled POD. This installation was his premier sanctioned public work, the introduction to the world, where his art spoke and announced Chris in his role of an artist. No longer will he forget art, because now Chris feels possessed by the creative drive, and led by a perceived notion of potential destined historic greatness. All the while, aware that he just may be a channel for some larger force, whose work is measured by the feeling of happiness that comes over him. Battling with trust issues and overflows of manic states, the artist finds his way out through his art as a vital part of his being.
The aritst lives and works in the USA
Featured image: Chris Cox – River Crab 7, 2017
All images courtesy of the artist.