Christoffer Relander is a young and promising Finnish photographer, born in 1986. He is best known for the series of multi-exposed photographs featuring man and nature.
We are Nature series vol 3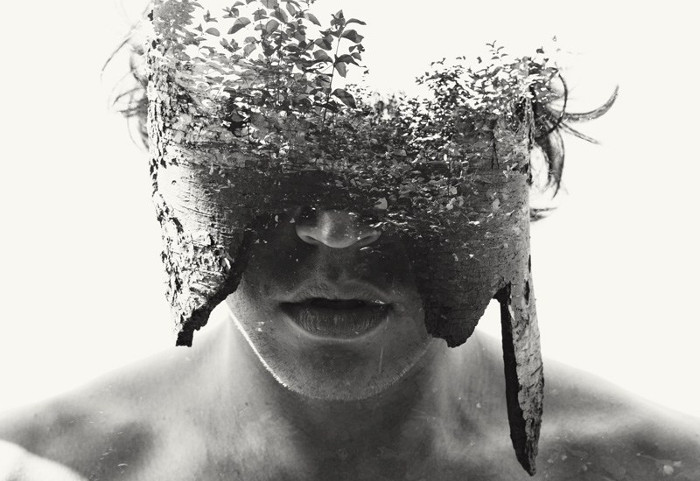 Love Towards Photography
Born in 1986 in a small town of Ekenäs, near Helsinki, the artist has always been drawn towards art, since his early age. He studied Graphic design and Visual Art in the city of Porvoo. The turning point of his artistic direction was during his service in the Finnish Marines in 2008, when he became fascinated with the art of photography. As a self-taught photographer, he experiments with exposure, camera movement and other effects that could give the painterly feel to an image. Relander's recent project, done in 2015 and titled Oil Exposures is a best example of it.
While shooting, Relander is guided by two basic principles of his art – "Don't capture – create" and "If it looks wrong, it is wrong". His work is primary influenced by the art of Charles Swedlund, Harry Callahan and the famous Man Ray – their clever and inspiring multiple exposures introduced Relander to the indicated technique that opened possibilities to him as an artist. He mainly combines and blends together two or more images right inside his DSLR camera, and then adjust highlights, shadows and other characteristics of an image in Lightroom.
Oil Exposure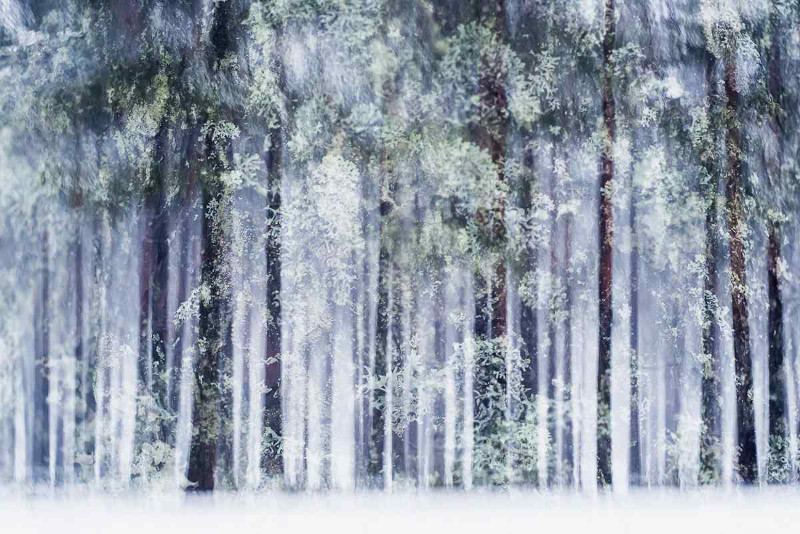 We are Nature series
Christoffer is a master of multiple exposure – his most famous ongoing project created using this technique is We are Nature series, volume 1, 2, 3 and 4. Easily recognizable and characteristic, We are Nature merges together man and nature.
"Long exposition is the key to the graphic portraits with double and triple exposition, that what I got placing the model in shade in front of the light. Trees and brunches are also in front of the overexposed background. In this case the same effect as with film could be archived, camera fixes just light and dark parts remain dark"
Without any post graphic editors, created inside the digital camera itself, his double and triple-exposed images depict timeless atmospheres and anonymous identities. Shot in a local forest, with his friends and himself as models, photographs carry an idea of primary connection that exists between human and nature.
Photography by Christoffer Relander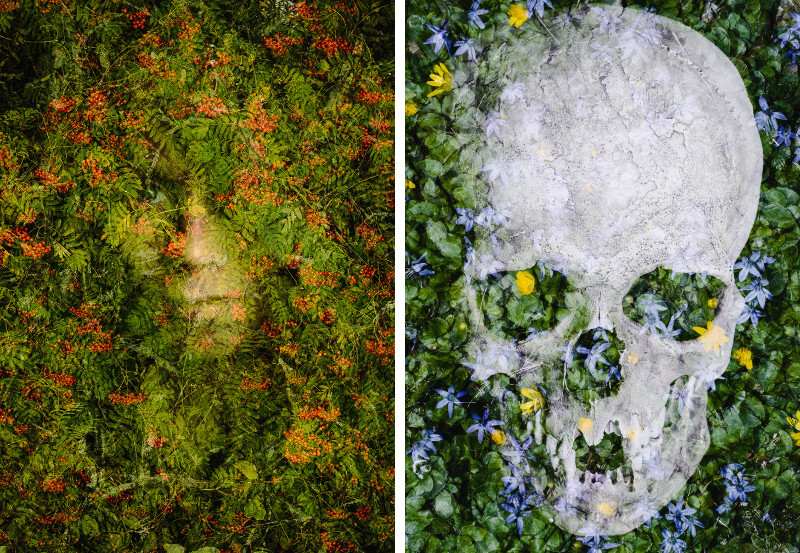 Continuum Plateau: life as heritage in the Miranda Plateau
The Continuum Plateau: life as heritage in the Miranda Plateau project, which emerged in a collaboration with nonprofit organization AEPGA and Palombar, features works by the artist made during his travel in the Miranda Plateau, a small village in forgotten nook in Northeastern Portugal. Relander's solo exhibition of 25 new works from the Continuum Plateau series will be on view from November 13 until January 17 in Konst & Form gallery, located in Söderkulla, Finland.
Continuum Plateau series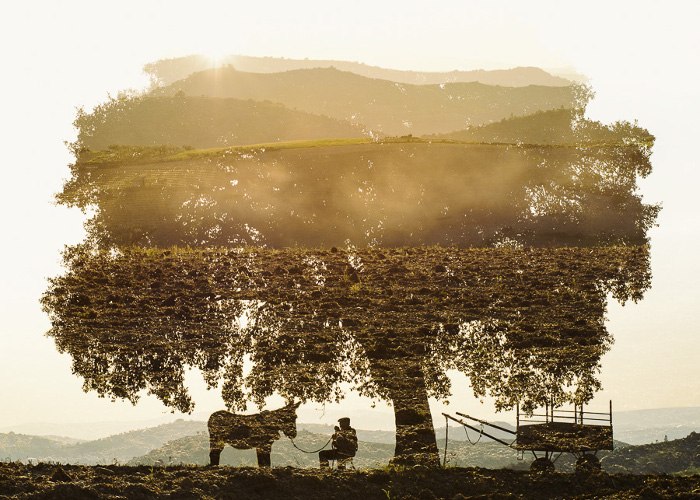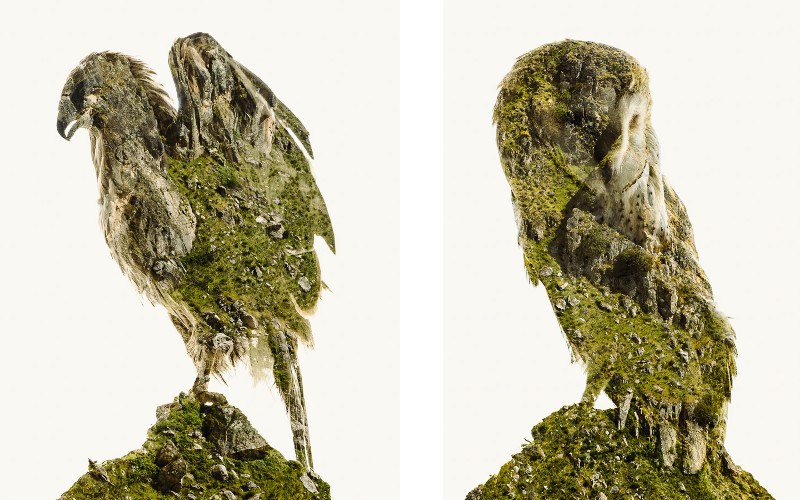 Collaboration with Nikon and other Commissioned Works
Working as a full-time fine photographer, he has done commissions for numerous national and international clients, such as Nikon, Adobe, Oxford University Press and the Finnish Forest Industry. In addition, his work has been published in several renowned magazines, including Los Angeles Times, Oprah.com, Huffington Post, China Daily, Nikon Pro, Moscow Times and Colossal.
Relander's images were featured in solo and group exhibitions held in Finland, Russia, Norway and the United States. Galleries that represent his work include Osnova Gallery in Moscow, Mona Gallery in Charlotte, NC, and Geo Gallery, in Bergen, Norway. His art has been rewarded with the Silver Award for the Cream Midlands Best Photography Prize, and furthermore, he has been nominated for Best Fine Art Photographer of the Year in Framed Awards, in 2012.
Christoffer Relander lives and works in Raseborg, Finland.
All images courtesy of the artist