Known for various conceptual projects and hyper-realistic large-scale installations, Christoph Büchel challenges both social and artistic assumptions. Intensely provocative and political, his oeuvre includes sometimes disturbing imagery, such as remnants of an exploded excursion bus, cramped tunnels, claustrophobic chambers, and socially challenging topics such as bombs and oil tankers. He caused quite a scandal at the Venice Biennale when he decided to modify a catholic church and present it as a mosque, stirring up the emotions and eventually forcing the authorities to close the Swiss pavilion due to security issues. It doesn't seem that much out of his ordinary work when we remember that he actually auctioned off his participation rights to the European Biennial of Contemporary Art Manifesta 4 on eBay. It was 2002, and this conceptual work was titled Invite Yourself.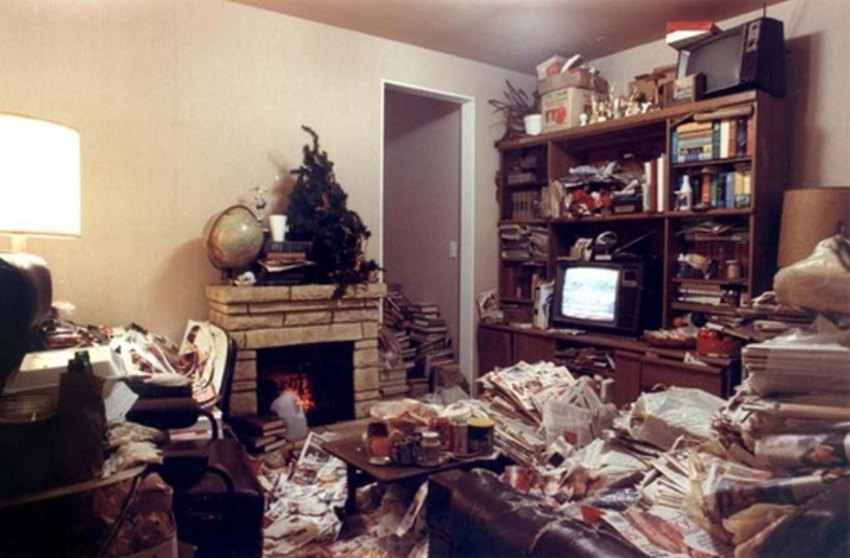 Christoph Büchel Art
Büchel draws inspiration from claustrophobically theatrical, immersive installations, first pioneered by Mike Nelson in Britain or Gregor Schneider in Germany – they have all focused on dislocating art's usual relationship to representation by collapsing representation into the sheer presentation. The Piccadilly Community Centre is an installation that represents two coexisting realities. On one side, it is a supposedly fully-functional community center, complete with café, dance and yoga lessons. On the other, there's the slowly leaked knowledge in artworld circles that this was, in fact, an artwork. In reality, the existence of the 'work' depends on whether one knows the location was initiated by an artist. Somewhat similar was his 2010 project that involved the installation of a swingers-club environment in the basement of the Secession in Vienna. The concept of the space being viewable by day by an art public and functioning as a venue for hedonists at night had caused a scandal, with right-wing politicians assuming moral outrage and decrying the use of public funds on such a project.
Büchel's art deals with various issues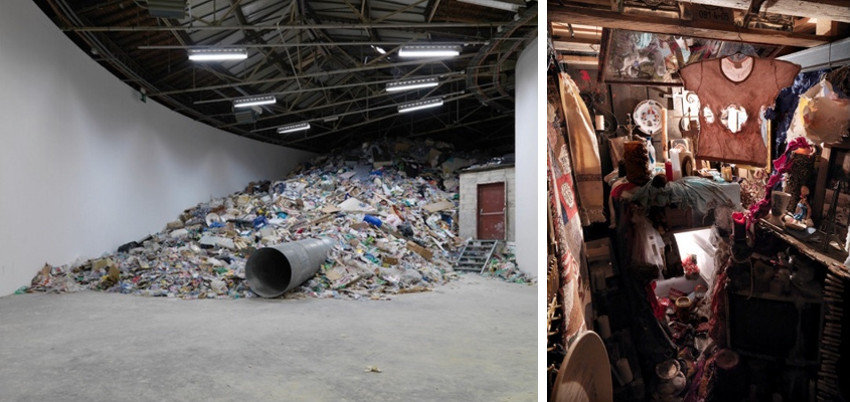 The Controversy at Venice Biennale
The streak of provocative and controversial works continued at the 2015 Venice Biennale. Christoph Büchel (a Swiss artist who's been living in Iceland since 2007) was chosen to represent Iceland at the prestigious event, one that turned out be highly political. He didn't disappoint. The work was titled The Mosque: The First Mosque in the Historic City of Venice and it included transforming a former Catholic cathedral into a functioning mosque and Muslim community center. Although the church sat unused for more than 40 years prior to the pavilion's opening, the conversion unearthed conflicting opinions about the activities that should be permitted inside the building, highlighting religious tensions in Venice. The piece attracted an atypical crowd – instead of art aficionados, it was visited by religious people who saw it as a place of worship. On May 22nd, the authorities shut it down (only 13 days since its opening), claiming that the artist did not obtain the proper permits necessary for establishing a new religious building. The artist and his attorneys countered that such permits were not necessary because the Mosque is a work of conceptual art, not a place of worship, and that there were security concerns because of "possible violence either by anti-Islamic extremists or Islamic extremists upset that a mosque has been created inside a church."[1]
Cristoph Büchel creates work that is thought-provocative, controversial, and offensive for some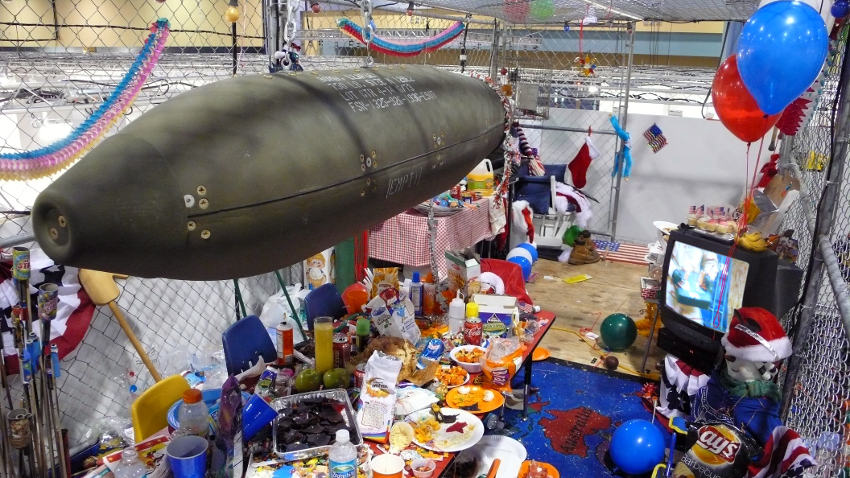 The Provocateur
There's no doubt – Büchel's work is thought-provocative, controversial, and possibly offensive for some. It is also with certainty that we claim that all of his pieces are well thought-through and executed without a flaw. Whether some find his work to be offensive is entirely up to the audience. The trick is that they sometimes even aren't aware they are a part of an installation. Büchel's art is about grand gestures. He will bury an airplane, re-create a drug administration room, or de- or re-contextualize (depending on the viewer's perspective) some other realistic environment. There will often be a number of angry reactions and even some sort of legal enforcement. However, the artist shows no sign of slowing down, and it is going to be interesting to see what project he will tackle next.
Christoph Büchel lives and works in Iceland.
References:
Kshatriya R., Art Censorship in Response to Speculative Threats, NCAC [January 27, 2017]
Featured image: Christoph Büchel – Last Man Turn Off Lights, 2010, installation view at Tramway, Glasgow, Scotland – photo credits Stefan Altenburger
All images courtesy of Hauser & Wirth