There's a certain duality permeating each of the visual artistic pieces – one between chaos and order that exists in the form of the piece, seen in its colors and shapes. Where some artists may prefer one way or the other in their personal practices, there's no denying that there's a bit of both in every completed work. Rather than choosing to emphasize one of the two, the Italian artist Corn79 embraces both in his varied practice that encompasses street walls as much as the inside of a gallery. Translating theoretical research from his college days into practice, Corn79 leaves a strong visual impression with his vivid artwork.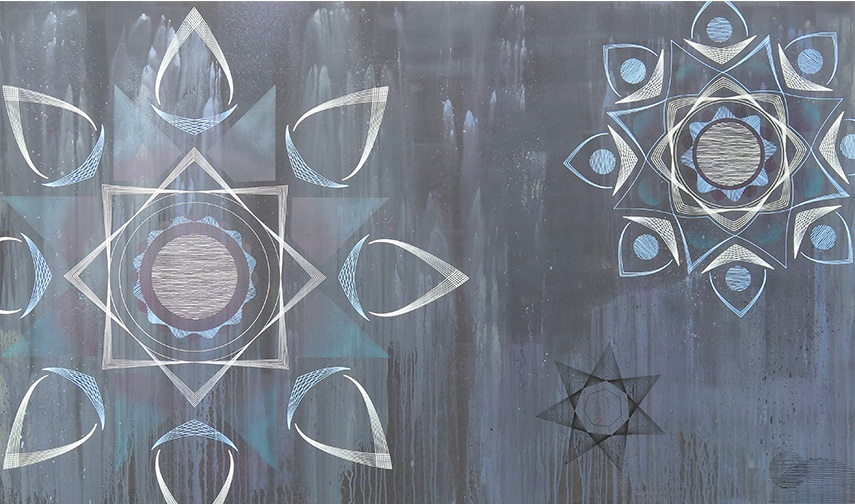 A Diverse Practice
Although his official career as an artist started back in 1996, it can be said that it had been brewing on a theoretical level several years before. With a passion for graffiti and graphic design, Corn79 weaved all of the scientific studies and knowledge acquired in his student days into his practice. With a knack for interacting with public spaces, his exploration of colors and shapes adorned the urban setting through graffiti and murals at first, soon expanding towards installations and canvas. Mixing abstract elements with the grounded technicalities of drawing, there's more than a single contrast in between the lines and colors that forces emotion and thought out of the viewer.
Corn79's exploration of colors and shapes adorns the urban setting
The Psychic Effect of Visual Art
In his attempt to provoke individual imagination out of viewers, Corn79 brings together the oppositions of geometrical precision and chaos of colors. Using various symbols with specific meanings gives his pieces a moment of clean, momentary realization amidst the surrounding anarchy of fluid colors. This mixture radiates with a mystical, even spiritual nuance, gluing the view onto the vivid, perplexed surface. Drawing from his own psyche, there's an unquestionable influence on the thought of the viewer rooted in the interplay of color and shapes, leaving a lasting and most certainly a positive impression on any mind. The medium of murals allows not only for a dialog with an enormous audience, but a necessary improvisation that the artist embraces completely.
Drawing from Corn79's own psyche, there's an unquestionable influence on the thought of the viewer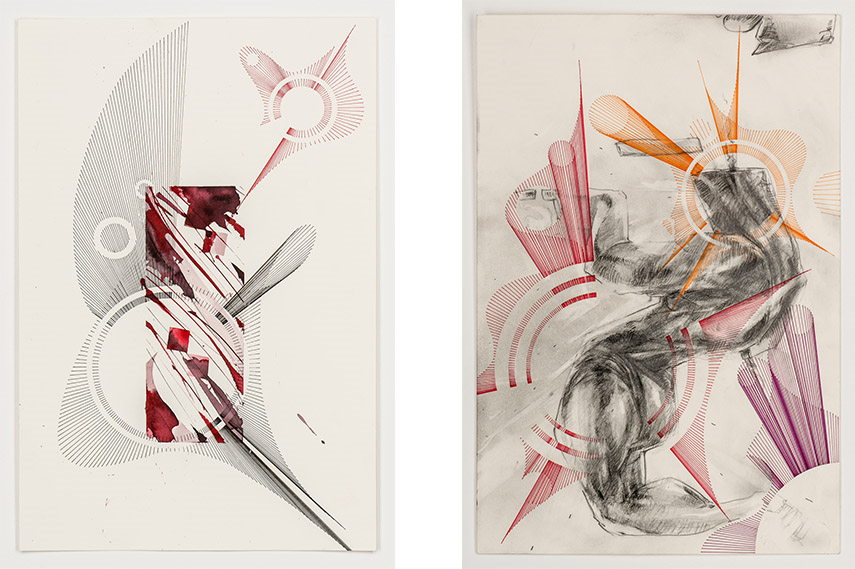 Surgical Precision Amidst Chaos
With a practice that spans not only mediums, but surfaces and materials, Corn79 impresses regardless of where you get a chance to see his art. Conjoining the fluidity of colors with the clear definition of geometrical shapes, the artist demonstrates a surgical precision amidst the chaos of paint as a loyal devotee to the freehand. With so many stunning pieces already gracing both street and gallery walls, there's naught but to anticipate new vivid patterns from Corn79.
Corn79 lives and works in Turin, Italy.
Featured image: Corn79. All photos credit the artist.
| Year | Exhibition Title | Gallery/Museum | Solo/Group |
| --- | --- | --- | --- |
| 2016 | Visioni Urbane | Casa Cavazzini, Udine | Group |
| 2015 | Paratissima XI | Torino Esposizioni, Torino | Group |
| 2015 | Urban Art Festival | Radion, Amsterdam | Group |
| 2014 | A Major Minority | 1AM, San Francisco | Group |
| 2014 | Nottetempo | Palazzo Paleologo, Trino Vercellese | Group |
| 2014 | Hybrids | Studio D'Ars, Milano | Solo |
| 2014 | Hybrids | Square 23, Torino | Solo |
| 2014 | Reset 14 | Amantes, Torino | Group |
| 2014 | Tracks | Macro, Roma | Group |
| 2014 | Paratissima X | Torino Esposizioni, Torino | Group |
| 2013 | XX x XX | Studio D'Ars, Milano | Group |
| 2013 | Art vs Design | Dieffe, Torino | Solo |
| 2013 | Paratissima IX | Ex MOI, Torino | Group |
| 2013 | Postumi, risultati di esperienze inebrianti | Castello Sforzesco, Vigevano | Group |
| 2013 | Oltremare | Grosseto | Group |
| 2013 | Blend Kollective Show | Galo Art Gallery, Torino | Group |
| 2013 | What if God was one of us | Dark Room Silmar, Carpi | Group |
| 2013 | Stroke Art Fair | Monaco | Group |
| 2013 | Street D'Ars | Studio D'Ars, Milano | Group |
| 2013 | Sorrisi di Madri Africane | Galo Art Gallery, Torino | Group |
| 2013 | Contemporary Art Talent Show | ArteGenova, Genova | Group |
| 2012 | Sette | Studio D'Ars, Milano | Group |
| 2012 | Across Re-writing | Amantes, Torino | Group |
| 2012 | Opposti | Square 23, Torino | Group |
| 2012 | Beyond the City Walls | Castello Orsini, Soriano nel Cimino | Group |
| 2012 | 1997: fuga dall'ordinario | Galleria Punto Due, Calice ligure | Group |
| 2012 | Vuoti a rendere | Meltin Pot, Arona | Group |
| 2011 | 18x24 | Galleria Punto Due, Calice ligure | Group |
| 2011 | Across Re-writing | Amantes, Torino | Group |