Crin is an Italian self-taught artist whose artistic method ranges from the most traditional to the most current techniques, adopting time by time various forms of expression, painting, graffiti and digital graphic.
Background and the Beginnings
Crin was born in Pescara, Italy and he discovered painting as a child. It has always been his passion and over the years, Crin became more dedicated, transforming the passion of painting into his profession. He followed street art for a long time with great interest. What appealed to him is that artists have the opportunity to intervene his art wherever and whenever he wants, with the possibility to reach anyone indistinctly.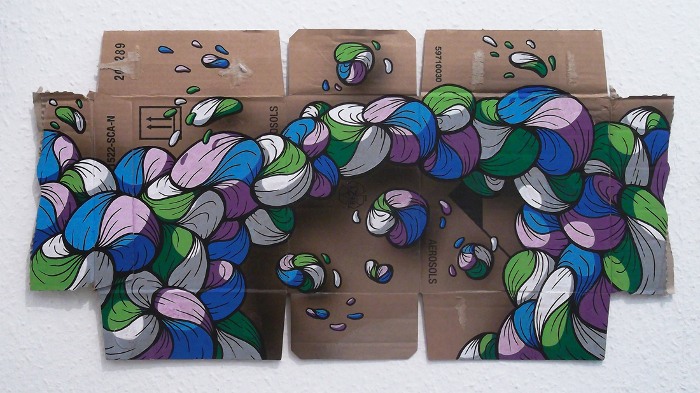 "I have always shown interest towards design and applied arts. Such propulsion was fueled by my curiosity and the need of representing what I saw or imagined. Afterwards, this interest pushed me to fit into several art studies and made me acquire an experience that passes through classic design and the use of contemporary technologies, leading me to work as a graphic designer for a few years. This training path has surely influenced my current style. I consider my creativity as a self­-analysis action, trying to melt through my sign every experience which I came across with on separate ways: painting, graphics, street art. My works are a mixture of these three elements. They are a detailed scanning of my life ­experience, an unavoidable representation, act to satisfy the expressive need to communicate with balance what I disorderly absorbed through the years. I always prefer not to introduce my works with words, because I let them speak for me"
His name is made up from simple letters, "it actually doesn't mean anything – it was the overall image that impressed me, many years ago" Crin says.
Tangled and Twisted
His style has developed "more and more contorted". Crim describes it as being very Tangled and Twisted!
Using his experience of these techniques and thanks to his high attention to details, he is able to create original artistic expressions. His art is illusory and imaginary, characterized by indefinite and colorful shapes, through which he does not want to define any specific meaning. Crin prefers to create his  art without focusing on any specific message. He gives the opportunity to the viewer to experience an individual journey for the interpretation of his artwork and this guarantees a continuous flow of communication with the public. He is constantly painting in studio and outdoors, finding inspiration on everything that surrounds him. He has appeared in Italian and international art books, magazines, newspapers and exhibitions.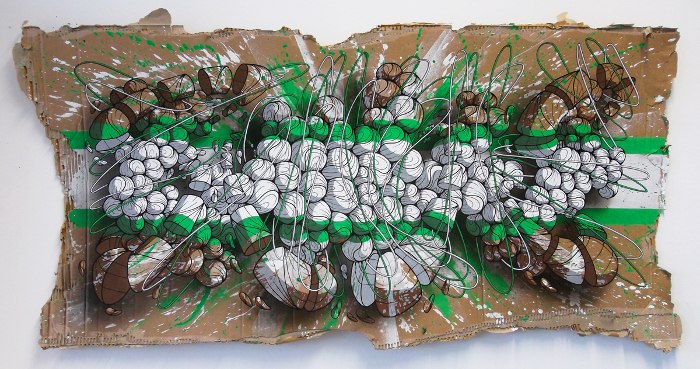 For Berlin, Crin says; "It's like a great open-air gallery, you can find all sorts of art. Walking in Berlin is a bit like seeing the international art scene in one city. When it comes to Street art Berlin seems to be the capital within Germany".
He lives and works in Berlin.