Daniel Hahn also known as Raks is a contemporary German artist whose projects are clearly structured – the letters r, a, k and s are the very foundation of his art. Hahn perceives these letters as the main tunes out of which he composes various melodies present in his pieces. This may sound fairly simple however Hahn's way to combine the basic tunes is a lot more diverse than the possibilities of four musical elements. Hahn is a highly skilled creator of decorative architectural structures and the way he's incorporating three-dimensional elements in his work is refreshingly futuristic.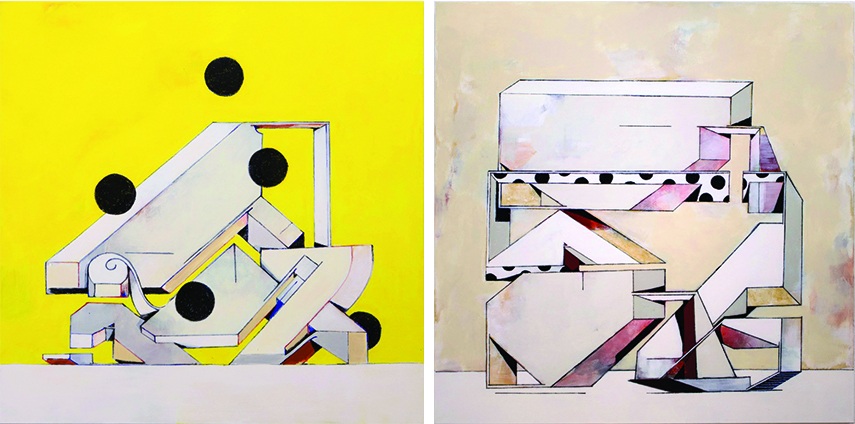 Exceptional Sense of Design
Hahn started painting graffiti in 2002, but it is important to mention that he is a well-educated artist with a formal training in fine arts. He studied and graduated at the Hochschule der Bildenden Künste Saar in April 2014. He possesses an impressive knowledge of shapes and a keen sense of three-dimensional design. His letter forms and their framework are mostly monochromatic and flat, which helps him to create precisely designed compositions and dynamic new arrangements of the letters r,a,k and s. Recently, after switching from murals and graffiti to working on canvas and paper, Hahn has introduced a new attribute to his art – more pronounced, turbulent and unusual emotional content.
Hahn has recently introduced a new attribute to his art – more turbulent and unusual emotional content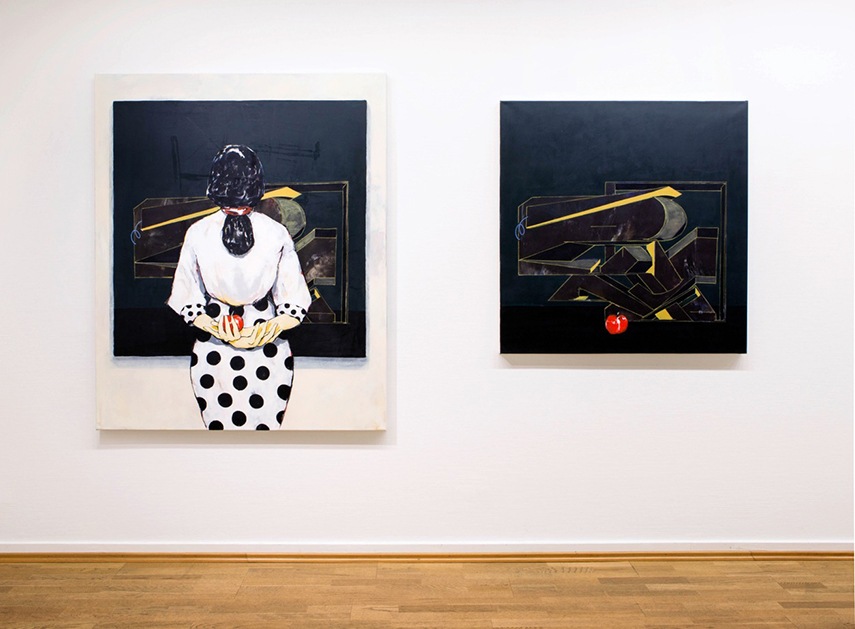 Powerful Clean Lines
Daniel Hahn is energetic and impulsive and so are his characters. Even though they stick to the minimalist clean lines, they are obviously bold and energetic, belonging to the unpredictable futuristic world. It is quite interesting to underline that Hahn, surprisingly, uses traditional acrylic colors and oil pastels in order to create his highly experimental works. This means that his way to apply colors and play with them is innovative and original. Hahn appreciates the tranquility and comfort of his studio, which inspires him to get to work eagerly, do some artistic brainstorming and create something unique as often as possible. The most recent Hahn's pieces, from 2016, represent an ideal balance between technically precise Raks letter constructions and the artist's unfiltered yet complex moods and feelings.
Hahn's newest pieces are inspired by photographic elements
Beyond Urban Art
Hahn's latest solo exhibition at Galerie Neuheisel displays the artist's newest pieces, inspired by photographic elements. The artist used black and white parts of images and merged them with various sketched designs, creating interesting pieces of hybrid nature. In his most recent work, Hahn has transcended the borders of typical urban art and created something that can be described as a brand new, expremental genre of contemporary art. Perhaps because of this, Hahn feels that he doesn't need to specify the current style of his art. For the same reason, his latest show is playfully and mysteriously called – Maybe Untitled.
The artist is represented by Galerie Neuheisel.
Daniel Hahn lives and works in Saarbrücken, Germany.
Featured image: Hahn's portrait
All images courtesy of the artist