When one artist defines himself as high school drop-out, surf bum, and a lost boy who discovered clay – his art couldn't be anything less than charming and honest. David Bromley first employed art just to help him pacify his overactive mind, but then he fell in love and decided to dedicate his whole life to it.
David's Figurative Expressionism Done in a Pop Art manner
Bromley was born in Sheffield, England, in 1960. When he was four years old, his family moved to Australia where he grew up and got interested in pottery. Soon, he shifted his focus, becoming a painter who emerged on the Adelaide art scene in the mid-80s. It didn't take long for the public to recognize this artist's innovative approach, so David Bromley became a well-known artist in Australia, but worldwide as well. David draws inspiration and ideas mostly from his the books of his childhood but pop artists like Warhol and Lichtenstein as well. His large-scale artworks could be defined as figurative expressionism done in a Pop Art manner. The themes he covers are mostly classified into three groups – Boys Own adventure project, Female Nude series, and Butterflies. What these series have in common is David's figurative method and his use of vivid colors.
Exploring the Phenomena of Innocence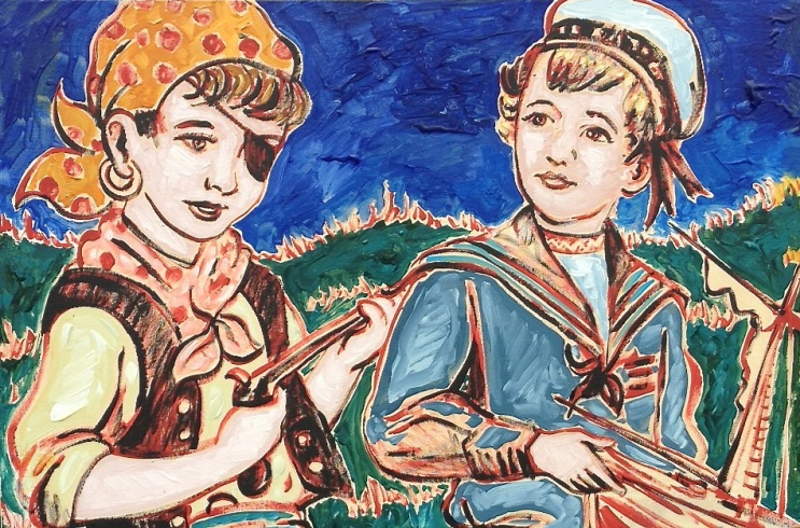 Boys Own adventure Project
For the project about Boys Own adventure, Bromley was inspired by The Boy's Own Paper, a British story paper for the young and teenage boys, coming out between 1879 and 1967. The aim of this project is to explore phenomena of innocence that belongs to children only and to question the possibility of finding once lost purity and naturalness of one's soul. Paintings belonging to this enigmatic series linger somewhere between sentimentality and symbolism, but were never explained by the author as he prefers to avoid the explicitly of a message sent and to leave the interpretation to a viewer's imagination and his life experience.
Bromle's Techniques of Layering and Texturing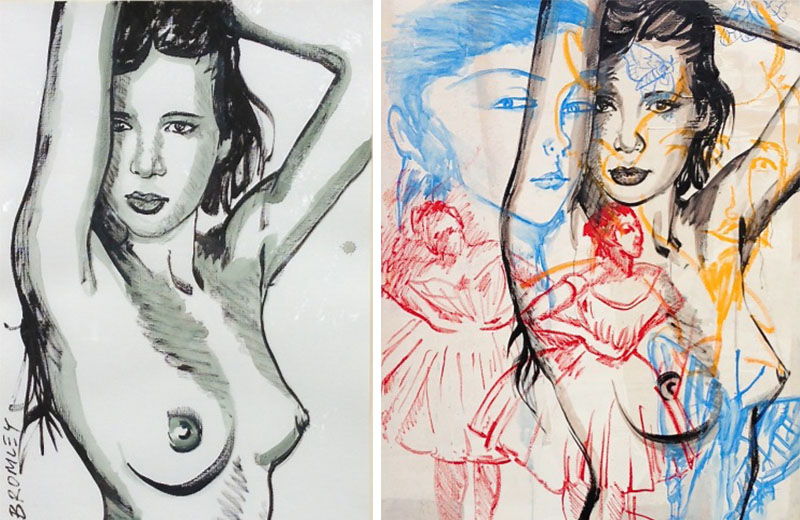 Female Nudes
David's portrays of nude females are made in layering and texturing techniques, carried out in a metallic paint. The leitmotif of leaves is merged with black outlines and vibrant colors. The way Bromley fused traditional portrait and contemporary expression in Female Nudes series, only emphasize this artist's skill to create an original and seductive art piece depicting a femme fatale.
David's characteristic brushworks blur the line between the subject and the background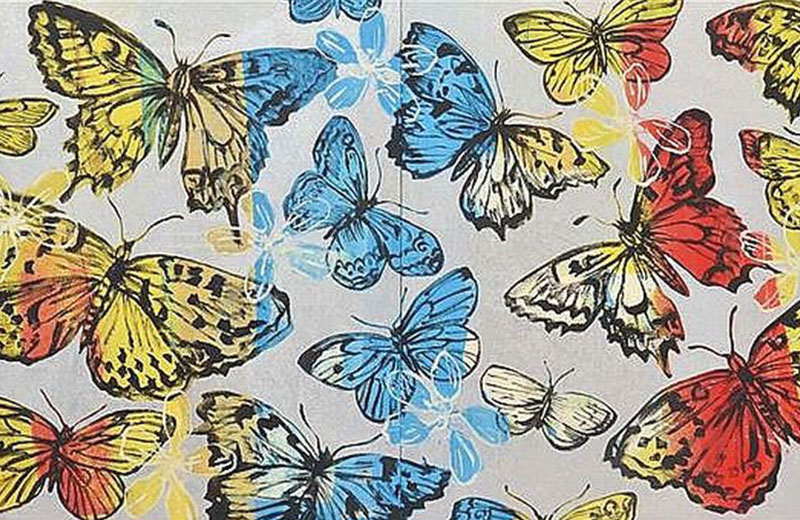 Butterflies Series
Before moving to Melbourne, David has been painting in sort of a partly outside studio in semi-tropical surroundings, listening and absorbing any hint of a communication nature offered. His first painted butterflies date from this period of time. After moving to a noisy city (even though he enjoy its busy streets), Bromley felt the urge to start painting butterflies again. Only, this time, it wasn't a product of direct inspiration from butterflies' visits in Byron – for these painting, the author had to take a trip to the garden he nurtures inside his mind, dreams and imagination.
Any piece done by David Bromley offers viewers his characteristic graphic brushwork, blurring lines between the color of the subject and the color of the background, due to his heavy layering of paint. However, he is extremely precise in his expression, and sometimes all he needs to capture the appearance or manner of someone's face is just one brush stroke.
Bromle's sculptures are simply emboding of his paintings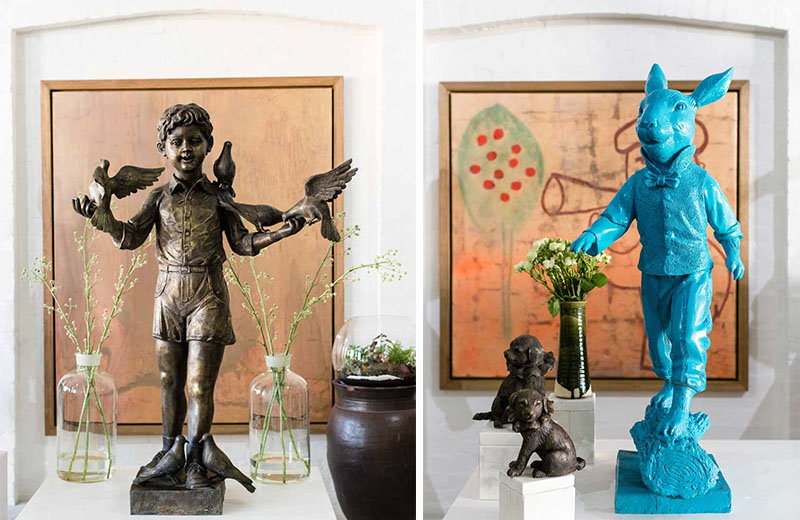 Exhibitions Held on Every Continent but Antarctic
From the beginning of his career, Bromley held more than 30 solo exhibitions throughout the entire Australia, Europe, Asia, States, and Africa. Actually, if we don't count Antarctic, he has been exhibiting on any continent there is! No wonder he is listed as one of Australia's 50 most collectible artists by the Australian Art Collector magazine. Numerous private and public collections acquired his work, so it could be seen in London, Paris, Tokyo, Johannesburg, United States… This artist was a four-time finalist for the Archibald Prize, the most important portraiture prize in Australia and was commissioned to portrait many famous people, like filmmaker Scott Hicks, actor Hugo Weaving and pop-star Kylie Minogue amongst the others.
Bromley&Co – the web that connects artists and artisans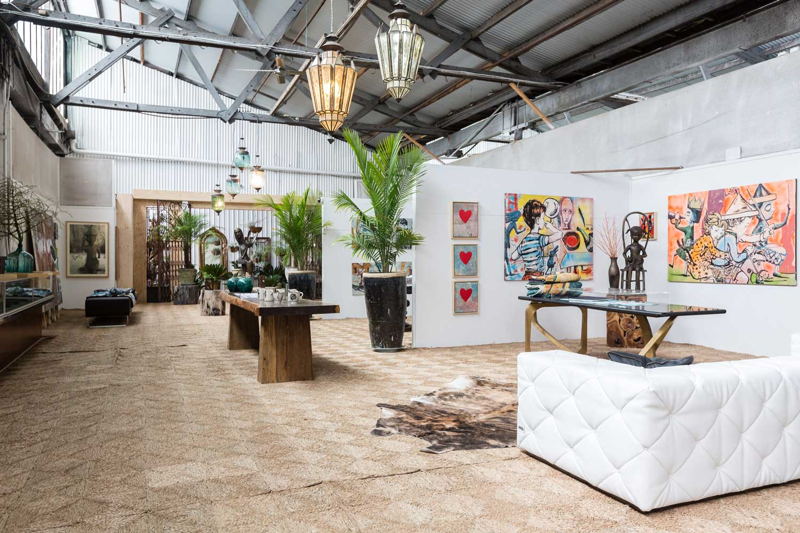 Bromley&Co – one Rather Unusual Family Business
Today, Bromley is well-known artist – a brilliant portraitist, who established a little artistic oasis named Bromley&Co. As he explains, it is the web that connects artists and artisans in an effort to assist and answer to any type of intervention needed in a field of art, design, interiors, and fashion. Bromley&Co is led by an artist and his wife Yume, but also by many of their friends, relatives, and colleagues. One rule is strictly applied on this project – and that is to obey the custom to choose projects based on their feeling and passion.
This artist is represented by The Cat Street Gallery.
David Bromley currently lives in Byron Bay, New South Wales in Australia.
Artworks images copyright © artist,The Cat Street Gallery and Leonard Joel for Australian Art Sales Digest
David Bromley's profile image copyright © Peter Stoop for Newcastle Herald, Australia