The search for different kind of relations between the forms, colors or realities led Deams on creating peculiar and new aesthetic interwoven with melancholy and tranquility. Namely, the artist constructs abstract narratives by carefully appropriating his past and the immediacy of his present, discovering links between the impressions of his childhood and his current concepts and experiences. The work of Deams is the continuous examination of compositional conversations in form and texture. Furthermore, the intensity of painterly gestures reflects a certain dose of performative potential which reveals another interesting layer of his work.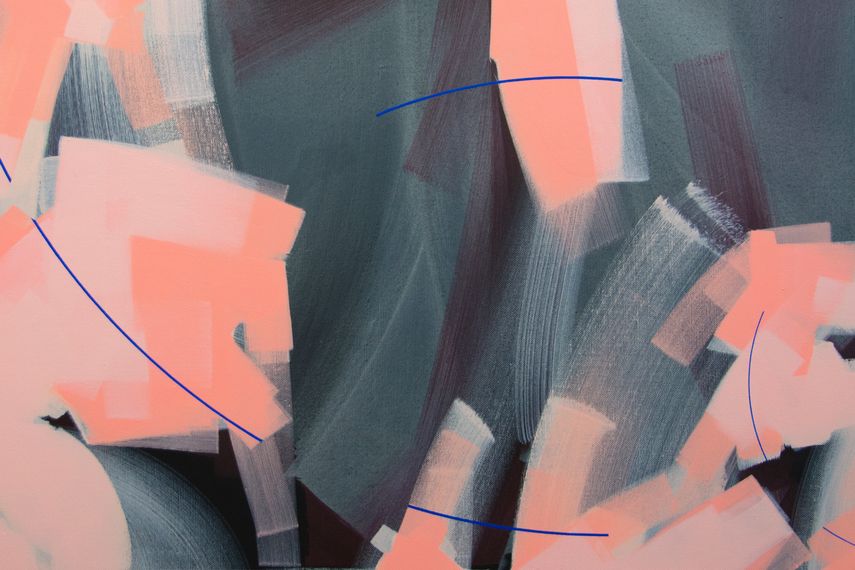 The Artistic Development
Taj Alexander aka Deams was born in the city of Melbourne, and he has been influencing the local street art scene for over a decade. The artist was introduced to graffiti through his brother and largely encouraged to try experimenting with letterforms. After he left his home and moved to Melbourne, Deams started painting tags independently a lot until he met Slicer and Adnate. Together with them, in 2006 he formed the infamous Melbourne collective AWOL Crew, a team of artists who pushed themselves and their work to a unique level of artistic and urban elevation. Nevertheless, besides his own works can be found in both galleries and street contexts around the world.
Deams thoroughly and minutely develops each work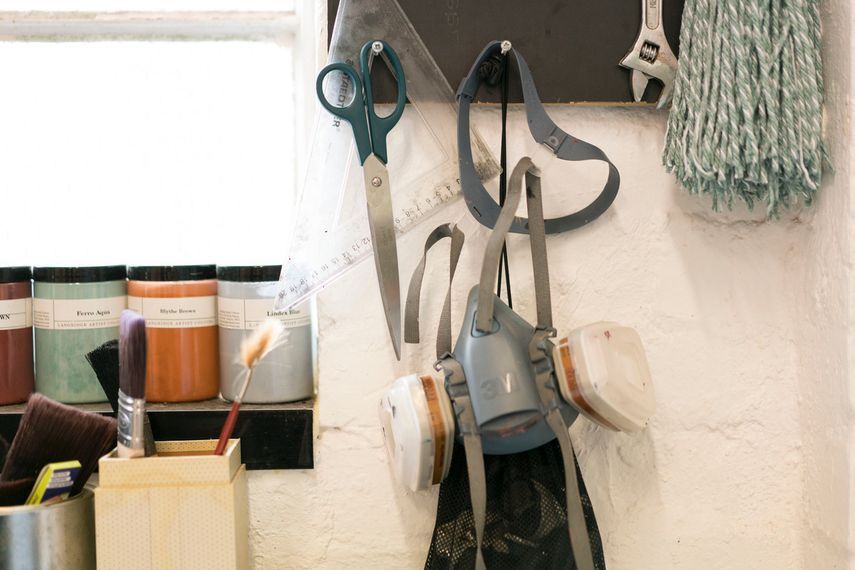 The Graphic Abstraction of Deams
The artist's upgraded take on geometry reflects in fine composing, solidity, balance and order. Vivid or contrasting colors, largely contribute to an otherwise deeply emotive and often melancholic atmosphere. By applying intense brushwork and by using vivid paint, Deams seeks to illuminate an inherent instability in both natural and constructed worlds. Although quite geometric, the energetic forms seem to be reminiscent of the organic forms like ice, stone, and waves; the artist creates landscapes which evolve intuitively from the subconscious mind, into a conscious reality, where the artist conducts a responsive geometrical composition in order to achieve an inspiring harmony.
The artist maintains peculiar approach to colors and forms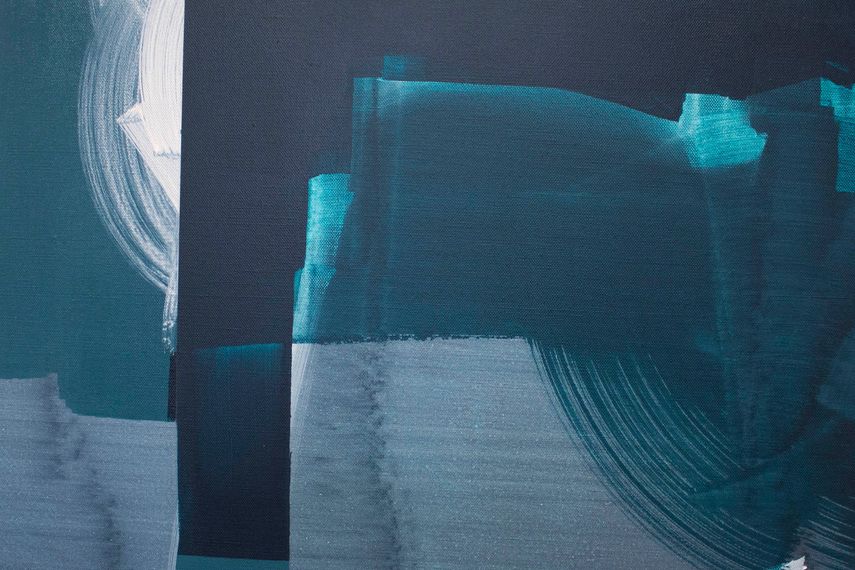 The Rising Star
Through the time, Deams managed to build an intuitive approach to painting, which allows for his work to oscillate between tangible and intangible forms and realities. The whole agenda of his rotates around a personal art theory; his mastery of clean geometry, lines, and swaths of tone has given rise to a style that is, paradoxically, achingly familiar in feel and yet uniquely fresh in appearance. The artistic practice of Deams goes far beyond the common street art and graffiti visual discourse since his abstractions merge seamlessly with asymmetrical patterning and reflect the artists highly charged imagination, artistry, and craftsmanship.
Deams lives and works in Melbourne.
Featured image: Deams in his studio – photo credit: Tom Groves
All images are courtesy of Backwoods Gallery