J.Demsky aka Demsky is a Spanish street artist whose lines on pieces emerge and take form in a complex game of superpositions and color combinations.
Background
Demsky was born in Elche, Spain – a small town full of palm trees, flooding his oasis and surroundings with unique typographies, sometimes illegible, many times in codes, but always extremely elaborate and wildly precise. He first met graffiti in the early 90's and started painting. More than 20 years in which he has never stopped inventing and developing styles, with a frenetic activity that has taken him to paint all around the world. There is no doubt that due to all this effort he has made his way into the international graffiti scenario.
A Major Minority, 2014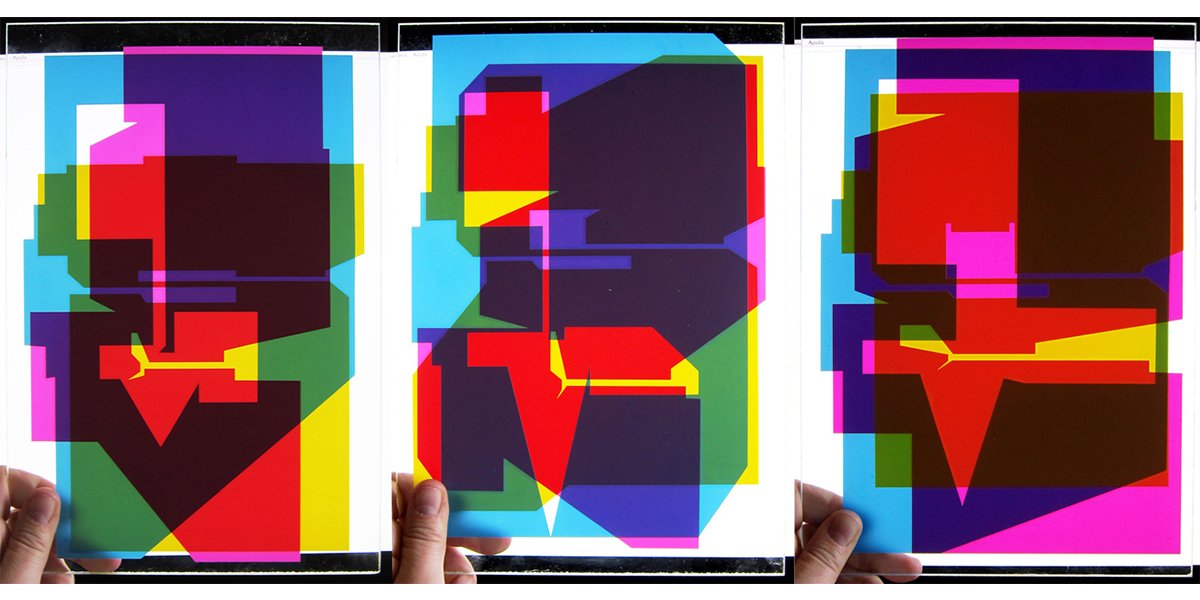 Demsky hasn't stopped altering, transforming, forming and deforming, destructing and constructing the alphabet. He stands out directly for his pictorial universe, clearly influenced by New York graffiti and sci-fi movies, with preference over those "Z" movies of the 80's.
His style sound like Jupiter8, the mythic synthesizer of the fluo époque. Forms challenge themselves in harmony, always composed in several levels finely suited in urban aesthetics converted in his artistic signature.
Demsky for Wynwood Miami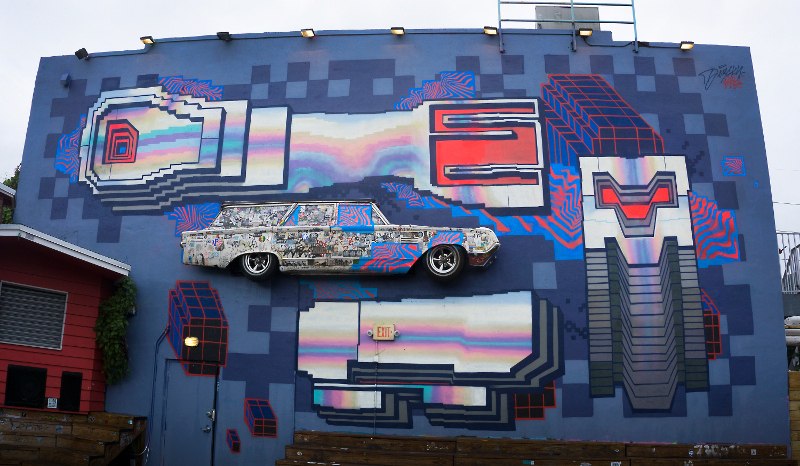 Demsky can be described as a conceptual artist. In his gallery shows, he takes up the difficulty many graffiti artists have to face when bringing their pieces in the confined space of a 'White Cube', rather than traditionally spraying in the streets. He manages to develop his visual language further and to transform a street piece into certain gallery work. Instead of referring to the public space, he creates new settings and uses graffiti unrelated methods, materials, or media such as screen-printing, metal, and acrylic paint in addition. By writing the manifesto Ultradinámica that can be adapted to certain gallery works of the artist or by designing a series of wooden relief paintings which mimic the artist's street pieces, Demsky gives his studio works a fresh conceptual approach.
Collaboration with Felipe Pantone and Sozyone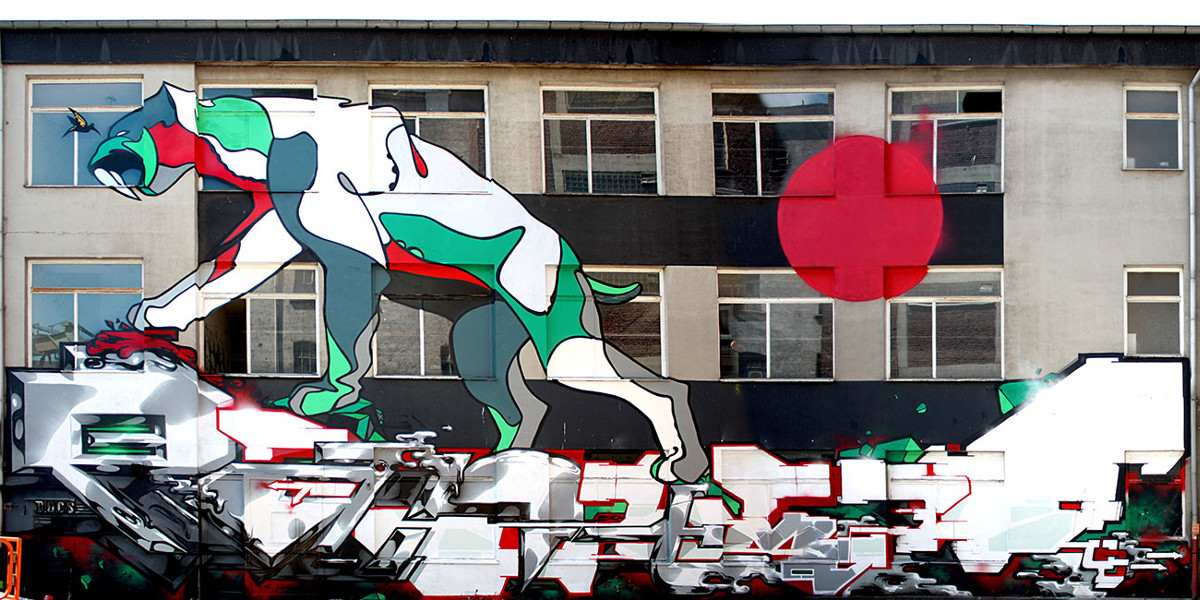 Ultra Boyz Crew
He expanded a part of his artistic practice into the studio, creating somewhat darker and more graphic letter forms in series of canvas paintings and drawings. Demsky is principally inspired by skateboarding, manga cartoons, Marvel comics and Star Wars saga. His influences were taken from the skateboard, Japanese cartoons, Star Wars, Style Wars, Marvel supervillains… In 2010 he joined the Ultra Boyz Crew, where he does his aerosol thing together with Sozyone, Pantone and others.
Mural with SmitheOne in Mexico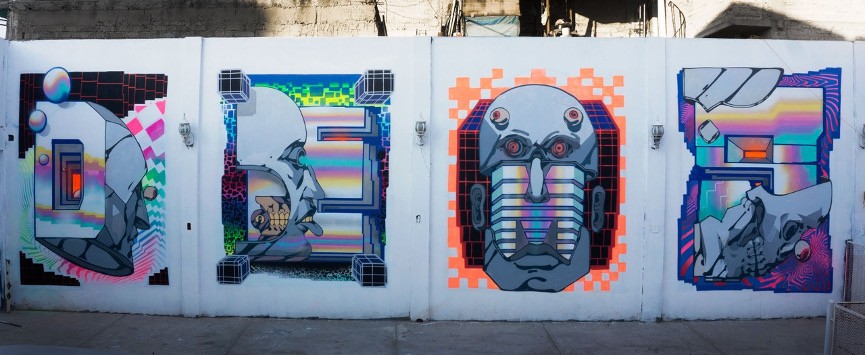 VISION – The Black Book of Secrets and Tricks
His book VISION – The Black Book of Secrets and Tricks, represents a special edition limited to 333 copies. The publication has been realized thanks to the crowdfunding campaign, and despite the very limited circulation, 50 copies have been kept for the French Openspace Gallery. Vision represents the publishing debut of this Spanish graffiti writer, and it features a look at his street, urban and studio works as well as at his graphic design projects. The symbolic title suggests the view into some of his best kept secrets of the trade for the past twenty years of his prolific activity.
During the last years, Demsky was successfully showing his works at international galleries in cultural centers which include Paris, Amsterdam, Tokyo, and Bangkok. All of his exhibitions were regularly featured and recommended by relevant press and online media.
The artist is represented by BY Night Gallery in Paris, France.
Demsky lives in Spain.