Urban decay has been inspirational for many contemporary artists, since it's so omnipresent in major cities all over the world that it's nearly impossible to look away from it. For Denice Hough, American photographer currently residing in Hong Kong, those chilling and desolate architectural constructions are more than just random cityscapes to be captured. Having a formal education in both photography and architecture, hence the trained eye for finding the most enticing elements of abandoned spaces, Hough is infusing a certain sense of beauty and wonder in otherwise aesthetically displeasing environments.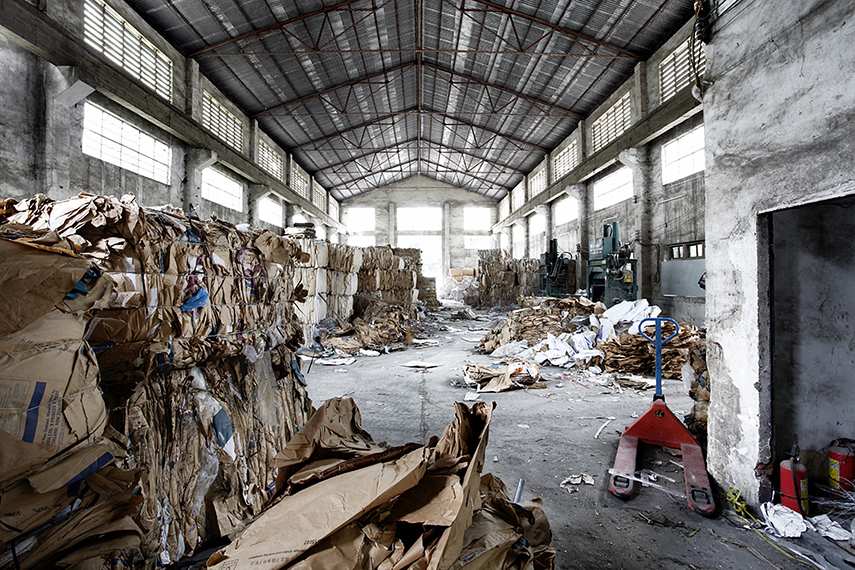 From American Midwest to Mainland China
Hough was born in Northwest Indiana and got enrolled in architecture at Ball State University, but eventually decided to pursue photography at famous Columbia College in Chicago, where she graduated in 2011, with a BA in photography. After graduating, she moved to New York and started working in the advertising industry, shooting people and fashion for roughly 9 years. This experience influenced her photographs featuring interiors and models – they have much more of a clean-cut, commercial feel, in contrast with her main body of work. However, strong desire to tell stories with photographs and urge to start projects on her own set Hough on the road again. This time, she traveled far away, first to Central America, then to Africa and Europe and lastly to southeast Asia. She has spent a year in South Korea and visited various cities in Mainland China.
Hough also works with models and picks unusual environmens for her shoots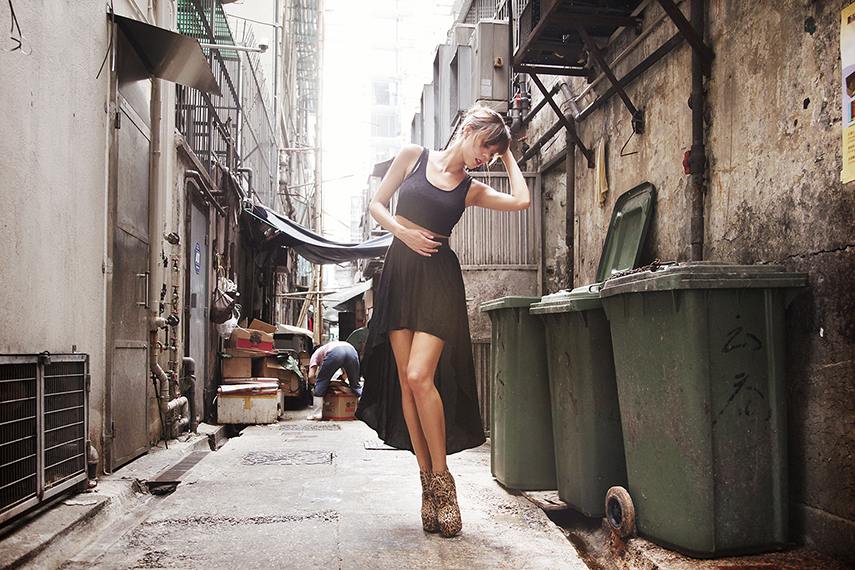 Broken Beauty of Desolation
Hough wanted to fully dedicate herself to photography ever since she sold her first piece in 2001, at Chicago's Echo Gallery. If you get paid to do something you love, the simplicity of that is what I consider happiness and success, the artist said in the interview for Perspective magazine, in 2011. The following year, in March 2012, her first solo show called Day Shift was held at The Cat Street Gallery in Hong Kong. All the photos at the show were taken at various abandoned facilities in Gary, Indiana – old textiles and cement factories, warehouses, Palace Theater stage, to name a few. The artist is very consistent in her photographic approach – she is using only natural, available light and emphasizing the geometrical structures behind decay and chaos, almost as if revealing the original blueprint of a certain location. Hough is repeatedly using a one-point perspective in most of her photographs, which is inducing a sense of order and grandiosity. This particular technique is very successful in changing the atmosphere and transforming the obvious desolation into something serene and almost classical in its broken beauty. Hough has sold five of her pieces during the show at The Cat Street Gallery.
Hough's predilection for deep depth of field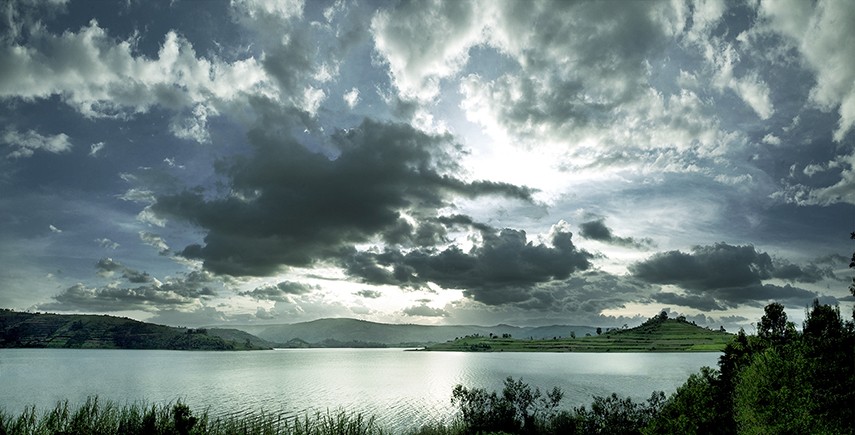 Colorful Far-Flung Places
In addition to her projects on abandoned buildings, the artist has a few series of photographs dedicated to interiors, people and travel. A lot of her travel photographs were taken in Africa and India, and even though the topics are quite different from her abandoned series, Hough's particular style is still recognizable in her panoramic views and very deep depth of field, so that all the details and sharpness are well preserved. Hough plans to continue living and working as a successful artist in Hong Kong, which is both culturally and architecturally a true melting pot. We hope to see more of her work coming up, perhaps inspired by the urban decay in Asia, which must be quite different from the rust belt of her native Midwest.
The artist is represented by The Cat Street Gallery in Hong Kong.
Denice Hough lives and works in Hong Kong.
Featured image: Denice Hough – portrait
All images courtesy of Denice Hough