Moonfire Fragments, Hard Freeze and Electromaster. These are just a few names of Dion Horstmans' unusual sculptures. The artist from New Zealand obviously loves speed, electricity and space exploration. Choosing  a static medium to depict a movement has been an everlasting task in art – just like the old masters of sculpture used to carve an agile dancer out of an unfriendly piece of stone, so is Horstmans making a piece of steel seemingly float in the air, by rendering it weightless, slick and otherworldly.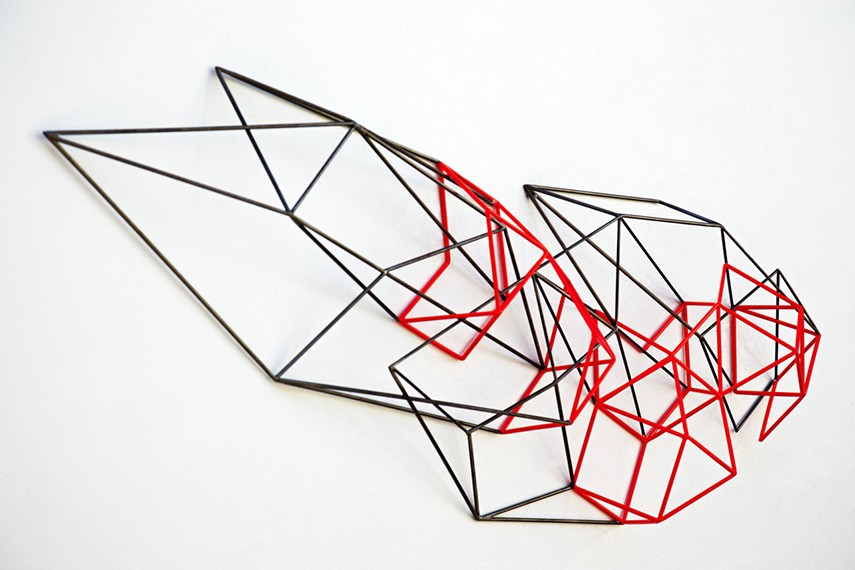 Sci-fi Movies and Industrial Design
Horstmans is a versatile artist – in addition to sculpture and design, he's into movies. Initially, his goal was to have a double career, but after twelve years of working in the film industry, the artist decided to concentrate more on his sculpture. Actually, Horstmans' interest in sculpture is closely related to his experiences with cinematography. He didn't know much about sculpture before 1995 when he became a part of the Matrix crew at the Fox Studios in Sydney. Movies such as the Matrix Trilogy and Star Wars certainly catalyzed Horstman's curiosity about industrial materials and geometric abstraction. His sculptures are made of powder-coated steel, timber or plywood and they are clearly minimalist, consisting of various intersecting lines. The angles these lines are forming depend on the viewer's perspective, which leaves the Horstmans' work open to interpretation, even though the names of his sculptures are already quite suggestive. Another interesting detail about Horstmans' sculptures are the shadows they cast since they appear to be the important part of the artwork itself. The fact that thickness and length of these shadows depend on the lighting is enhancing the impression of movement, speed and transformation, already present in Horstman's work. Talking about speed, the artist claims to draw inspiration not only from sci-fi movies but also from the styling of 1950s American cars.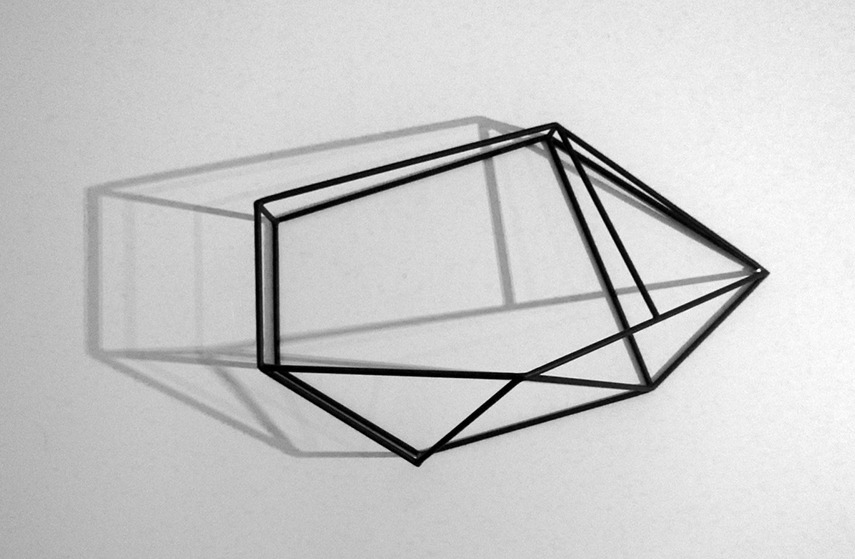 Beyond Typical Exhibits
Horstmans is a busy and prolific artist, participating in a number of different projects. He is a frequent exhibitor at Melbourne and Sydney galleries and he had more than fifteen solo shows. He also took part in the Vivid Festival 2012, an annual festival of light, music and ideas, famous for immersive light installations and projections. In 2013, Horstmans was invited to hold an exhibit in Hong Kong at The Cat Street Gallery and around the same time he started working with a couple of Australian architects on large public projects in Sydney. On July 9th 2016, Horstmans' new solo show titled Heavy Metal will be open at Brenda May Gallery in Sydney, Australia and it will be on display until August 4th, 2016. The show will feature Horstmans' exciting new pieces in bronze, made in 2016.
By mimicking the natural phenomena such as stalactites, Horstmans never ceases to surprise his audience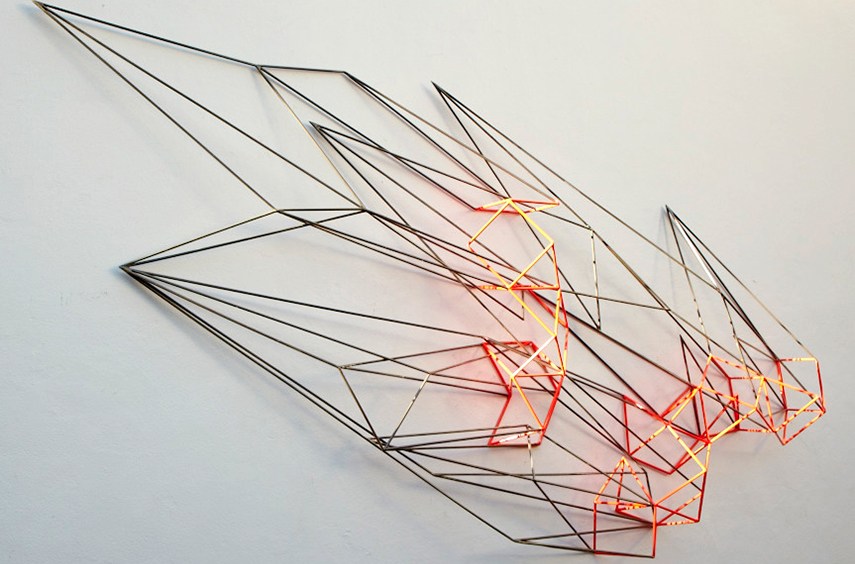 Open-Ended Simplicity
Horstmans' sculptures have a never-ending list of natural phenomena and human creations they are associated with – architectural forms, celestial bodies, spaceships, lightning, even more abstract terms such as voltage or electricity. At the same time, no matter how rigid and simple they may appear, they also convey a sense of fragility and lightness due to their skeleton-like structure. Because of this striking open-ended simplicity, Horstman's work remains highly esteemed among art critics and art collectors.
The artist is represented by The Cat Street Gallery in Hong Kong and Flinders Lane Gallery in Melbourne.
Dion Horstmans lives and works in Sydney.
Featured image: Dion Horstmans portrait – image via blog.bresicwhitney.com