Dorothy Grebenak was an American artist who is often cited as one of the most overlooked artists the Pop art movement has in its arsenal. Largely self-taught, she is known for her large, hand-hooked rugs of familiar subjects, such as baseball trading cards, Tide boxes and dollar bills. These rugs were made from wool, colored with natural dyes and were intended to be hung on a wall like a painting. Just like the majority of Pop art representatives, Dorothy Grebenak's work as well questioned where the lines between marketing, craft and art were.

Life Before Pop Art
Born of Irish descent, Grebenak grew up in Oxford, Nebraska. By 1948 she was making rugs which she initially sold in the shop at the Brooklyn Museum. Her carpets differed from contemporary craft artists' fiber art as they were intended not for use on the floor, but to be hung on the wall as a painting would be. A revolutionary concept that paid homage to the early avant-garde art, this feature made Dorothy Grebenak instantly stand out. Her husband Louis, also an artist, was a printmaker who later turned to hard-edge painting. The happy couple lived in Park Slope, Brooklyn until the year of 1971.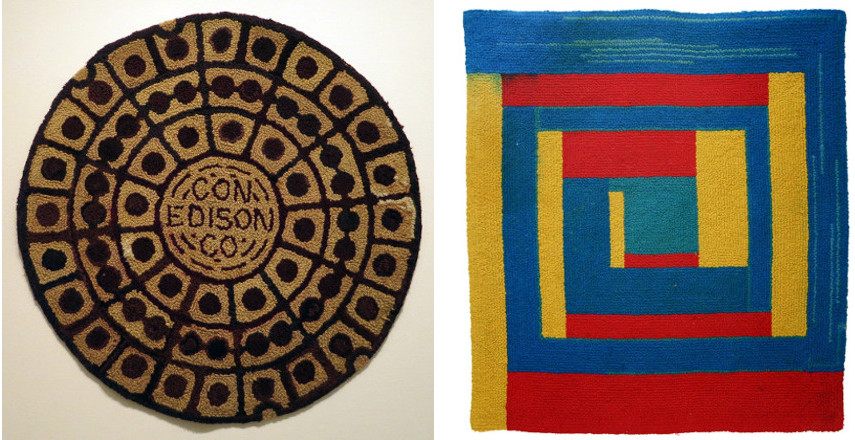 Taking the Scene By Storm
In 1963 and 1964, Grebenak had two solo exhibitions at Allan Stone Gallery through which her rugs found their way into private collections of major art collectors. Her work was featured in various group exhibitions and was included in the Milwaukee Art Museum's Pop Art and the American Tradition exhibition in 1965. Her work also appeared in a leading national magazine in the late sixties, with an illustration of her Man-hole cover rug. Unlike Andy Warhol or Roy Lichtenstein, Dorothy never wanted to reach the level of popularity commonly attached to leading artists. After her husband's death in 1971, Dorothy Grebenak relocated to London where she died in 1990.
Dorothy Grebenak entered the Pop art movement suddenly and with great success – however, she soon disappeared as quickly as she appeared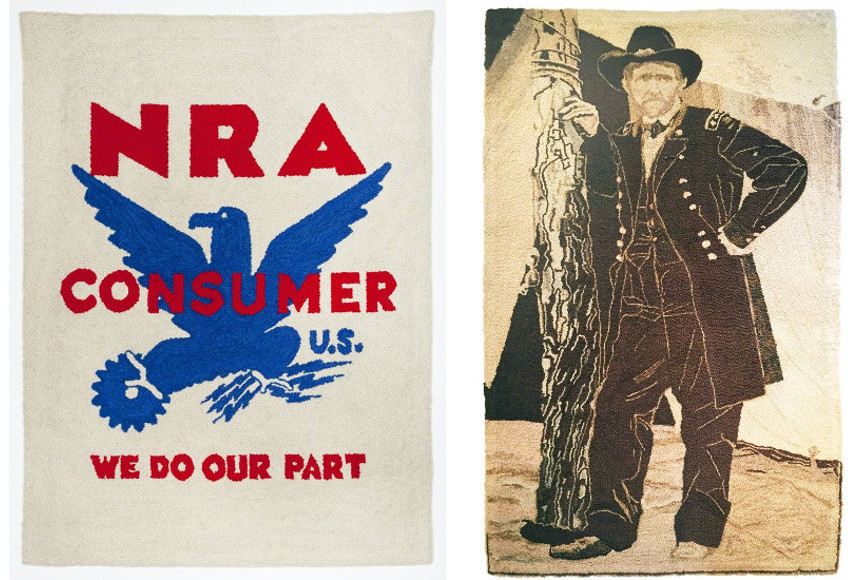 The Vanishment of Dorothy Grebenak
Despite her modest critical and commercial success at mid-century, Grebenak all but disappeared from the scene soon after becoming a part of it, leaving the entire art world in her rear mirror. Many of her rugs, too, have either vanished or fallen apart over time, disappearing and following the fate of their creator. The reasons why Grebenak left her occupation and the rising star status are still debated to this day – nevertheless, Dorothy abandoned the Pop art movement without looking back and, by doing so, wrote some of the most interesting and debatable pages of contemporary art history.
References:
Adamson, G., April 5, 2017, Weaving Together the Story of a Forgotten Pop Artist and Her Rugs, Hyperallergic [August 1, 2017]
Featured image: Dorothy Grebenak – Photo of the artist – Image via pinimg.com
All images used for illustrative purposes only.