Eliza Ivanova is a young Bulgarian illustrator and animator that is currently working with the Pixar Animation Studio in San Francisco, California. Eliza started learning drawing, painting and fine arts at the age of 12 while she was still in Sofia. There she took private lessons in the art studio under the mentorship of Garo Muradyan for whom she states that had influenced her the most in her youth teaching her the basic principles of drawing, anatomy, and painting. She is a classically trained painter that decided to pursue a career in animation and movies, in that way combining those two talents and using the principles and techniques of both.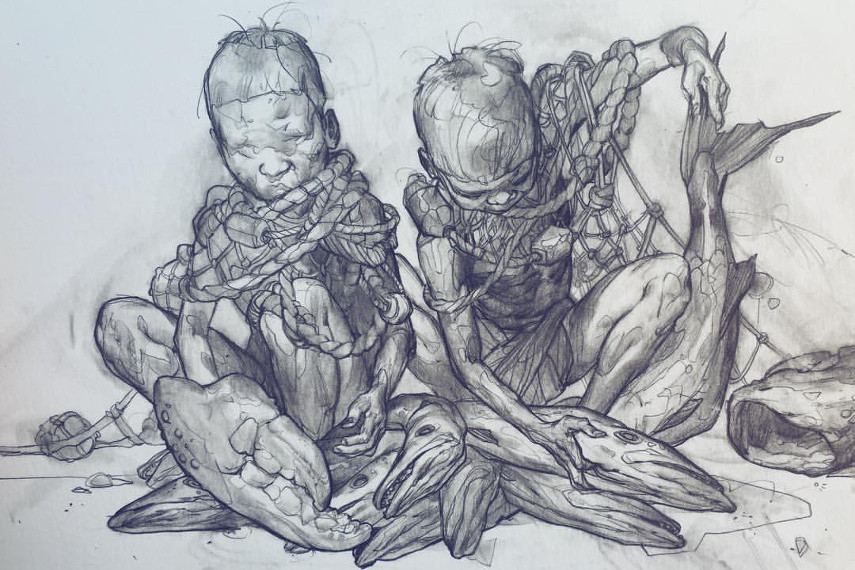 Education and Career in the United States
Ivanova graduated from the American College before she moved to the US in 2006 in order to continue her education. She graduated from the California Institute of the Arts (CalArts) in 2010 with a degree in traditional character animation. Having a rich and diverse background in fine arts and painting, she managed to find a way to use those skills in drawing for motion pictures, and during her studying distinguished herself by winning the highest award for best short film and completing four student animated short films that were screened at festivals in the US and worldwide. Just after graduating with an animated film called The Real McCoy she started working for the Pixar Studios in 2010. She contributed to feature movies Brave, Cars 2, Monsters University, The Good Dinosaur, Inside Out and two short films Toy Story of Terror and The Dam Keeper.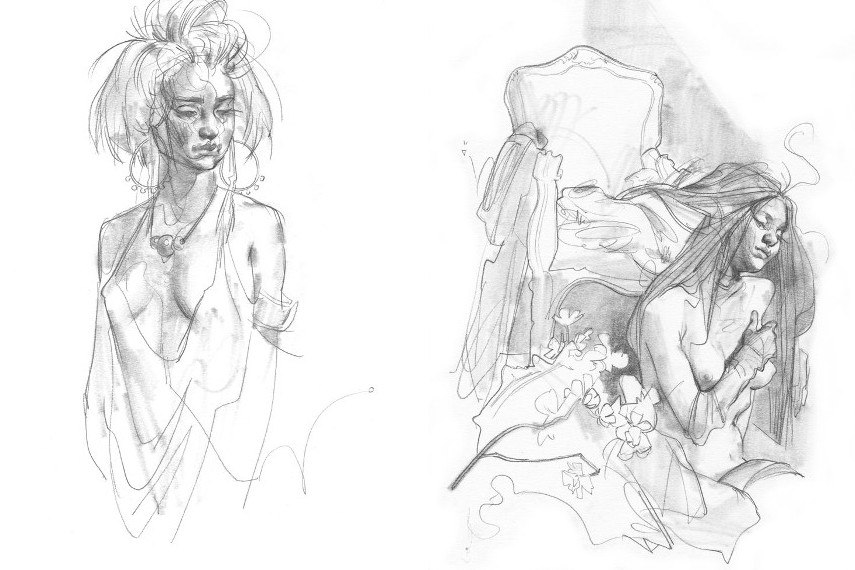 Blending of Painting and Animation
Eliza states, that at this point after seven years of working with movies, painting and animation have started to influence highly one another. The flow of motion, clear silhouettes, squash, and stretch – principles that are exaggerated in animation find their place in traditional sketches as well. She finds that her sketches tend to have solid foundations but are filled and contrasted with playful airy elements that create the specific movement. A variety of her vividly drawn personal sketches and animations can be seen on her website and Vimeo profile. Most of them portray exotic, strong and beautiful women or characteristic merry children, people from distant or old cultures, folklores or fantasy worlds.
Strong and exotic feminine figures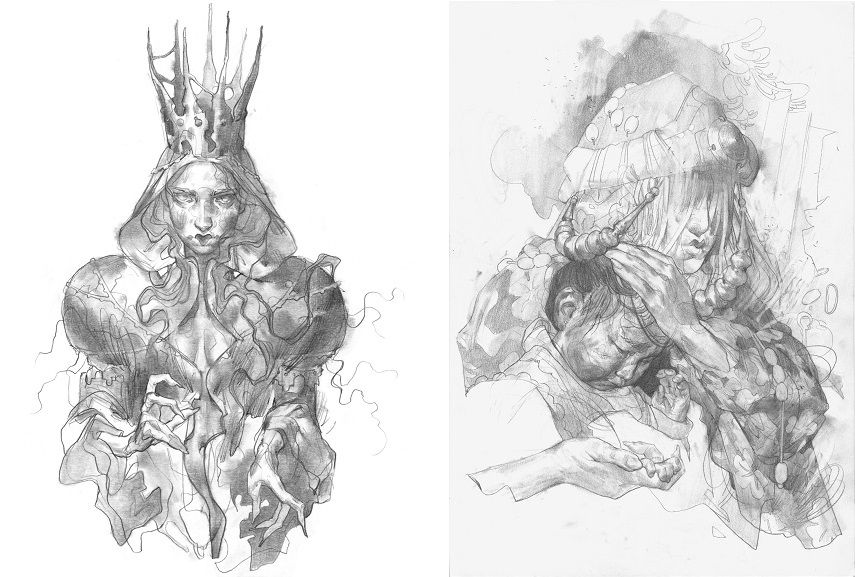 Playful Combination of Skillful Brevity and Tender Sensibility
Eliza Ivanova is an artist with a strong sense of design; tender sensibility and an impressive skill set allow her to direct her creative brevity in the right manner in order to enhance the sense of movement in her drawings. As can be said for the themes of her drawings, her style is as well a constant play of forms, lines, and colors. She recently exhibited at the show the Four Dames.
Eliza Ivanova lives and works in San Francisco, California.
Featured image: Eliza Ivanov – Artwork (Detail) – Image via themotherhenproject.com
All images used for illustrative purposes only