Fat Kid Beny is a Belgrade-based multidisciplinary artist who, besides graffiti does music, tattoos, paints and even used to work as a hairdresser. He has participated in numerous group exhibitions in Serbia and abroad and is one of the founders of the musical project RAP CAT$. His personal interests and artworks are intertwined and implemented through multidisciplinary forms where music meets fashion and graphic expression, all in distinctive DIY style.
Street Life
Fat Kid does not consider himself as an artist but as a man who is doing what he loves. He doesn't have special technique or inspirations that led to his works: "I have never planned anything so all this just came to me, these are the things I enjoy to do, it's a hip hop yo it's street life."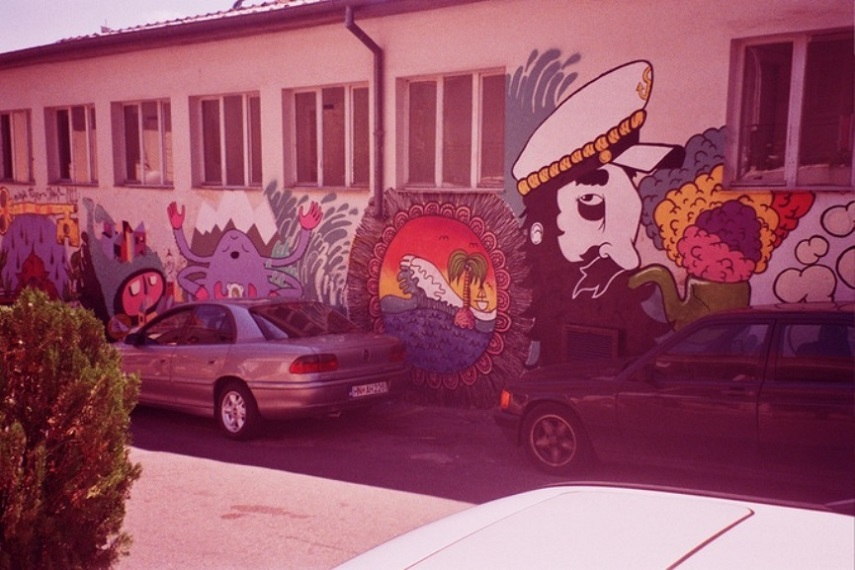 Fat Kid Beny and Hip Hop
At first, he started doing tags and signatures, and through hip hop culture and music that he listened to as a kid, it came graffiti, then breakdance… Around 2000 he has already started to work seriously, people knew who he was, and he became accepted by the other drawers on the Belgrade scene.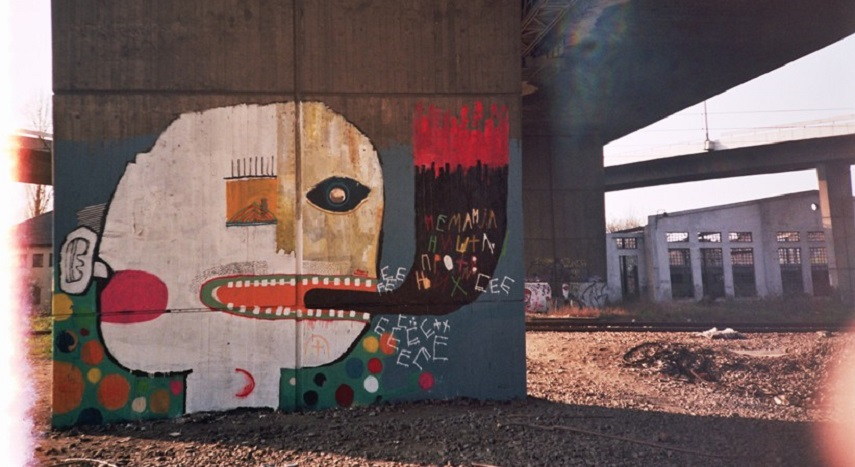 Self-taught Artist
Fat Kid himself, even though he never went to an artistic school, made his signature style maybe just because of that fact: 'Since I didn't have the artistic basis as people from artistic schools, I had to do things the way I knew it, and I guess that through improvisation and talent I came up with what you may call my style.'He uses spray or brush, depending on the work and all of his work can easily be transformed into fantastic tattoos.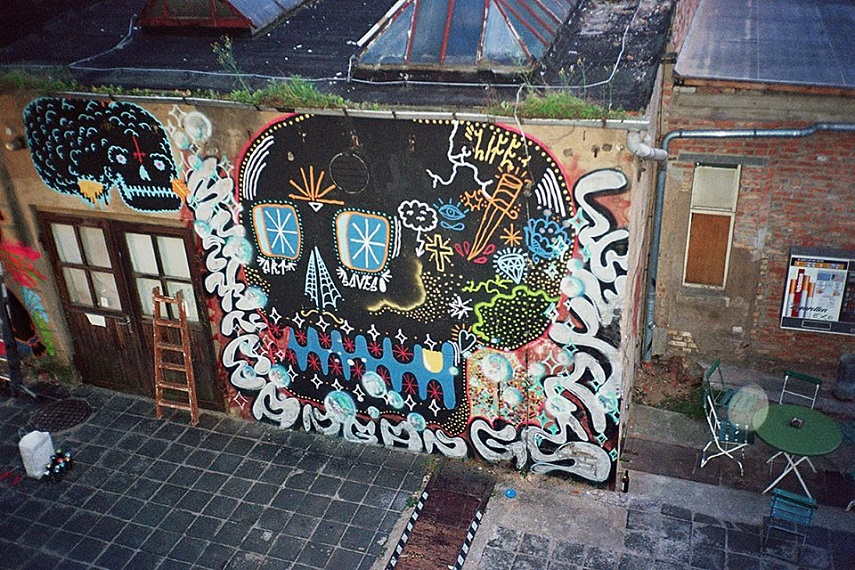 He wears skinny jeans. His favorite color is fluorescent pink. Always wanted to be a garbage man. Never changes his jeans and drinks coffee on the USA rap slang. He reads books from the end cause he doesn't like surprises. He wants to see a palm tree before he dies.
"I don't make music you can dance to,
this is not pop music, ain't no r'n'b
I make my own bed, no breakfast, no toilet paper.
Don't compare me with nobody."
Fat Kid Beny currently lives and creates in Belgrade, Serbia.
All images copyright of Fat Kid Beny