Filfury aka Phil Robson makes art using images of sneakers he adores and collects. Being inspired by British culture, mostly UK garage and electro music scene and football, he started collecting sneakers. He unites two realities, nature, and industrial design. Most of his collages are representing insects and animals, but there are also motifs of skulls, guns, and letters. His love for symmetry and making insects out of sneakers truly shows nature's power to design its residents with utmost perfection. This does not apply to people, so the artist tries to overcome the obsession for perfection through his work.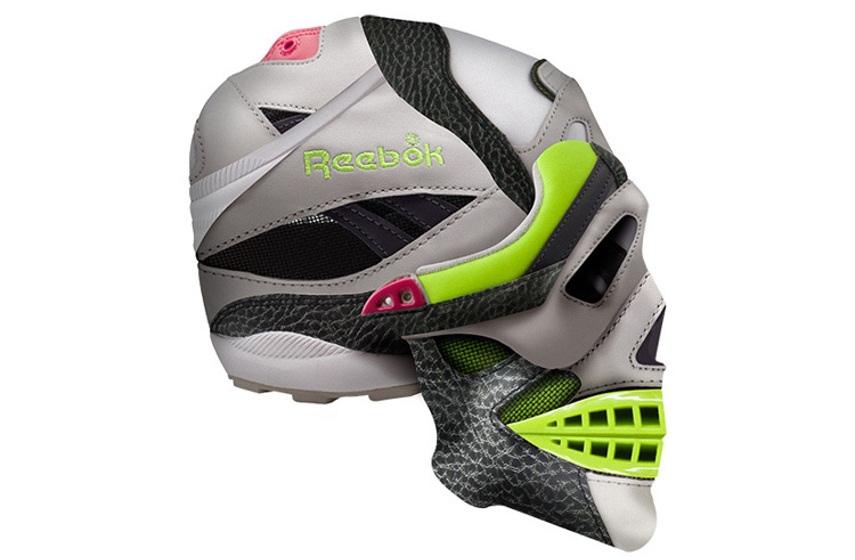 From Sneaker Collection to Digital Perfection
Another reason he started playing with pictures of sneakers is that his costly hobby of shoe collection had to be put in second place because the priority is his childer. Filfury is a self-proclaimed sneaker freaker and he gave his children sneaker middle names (Cortez and Blazer). Being inspired by 90's fashion, popular animated cartoons, NBA, football and music, he decided to study Graphic Design and graduated as the New Designer of Year 2003. He worked as a graphic designer, and when he is not making sneaker pictures he works as a commercial director where he makes advertisements for various clients. In both his own work and at his job, he keeps to his unique method – all images have to be neat, clean and to look fresh. His colorful minimalism gives his art a dose of freshness.
Filfury's colorful minimalism gives his art a dose of freshness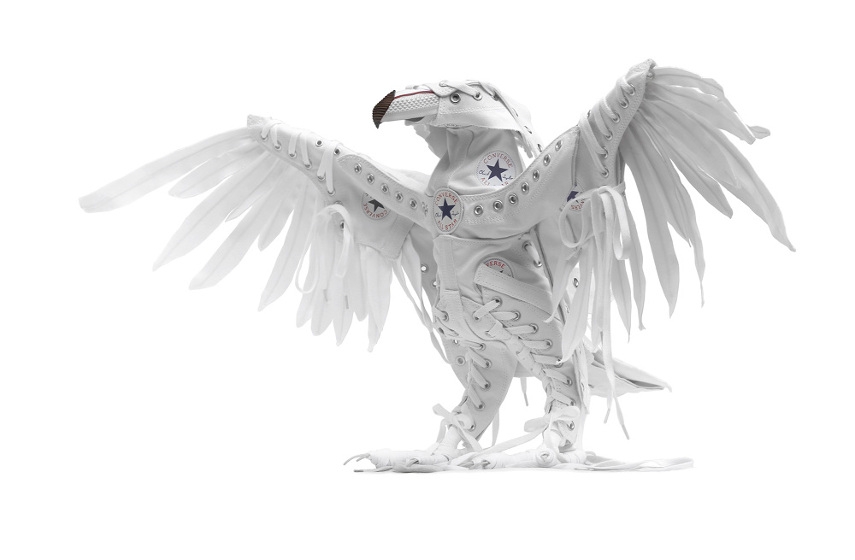 Clean, Fresh and Bold Nature-inspired Art
Filfury uses his sketchbook, Photoshop, Google Images, camera and a computer. He always works with the real ratio, and he never enlarges or shrinks the original dimensions of the shoe. Besides digital art, he started making sculptures and staying true to the scale challenged him quite a lot. Making wings of butterflies and antlers of beetles in true ratio has been both fun and ambitious. All of his work has been inspired by What if clauses. The question does not have to have an answer, but a creative response will follow. Filfury thinks about what he can associate the shoe with, and what it reminds him of. He then snaps the photos and manipulates the angles to realize his idea.
Filfury thinks about what he can associate the shoe with, and what it reminds him of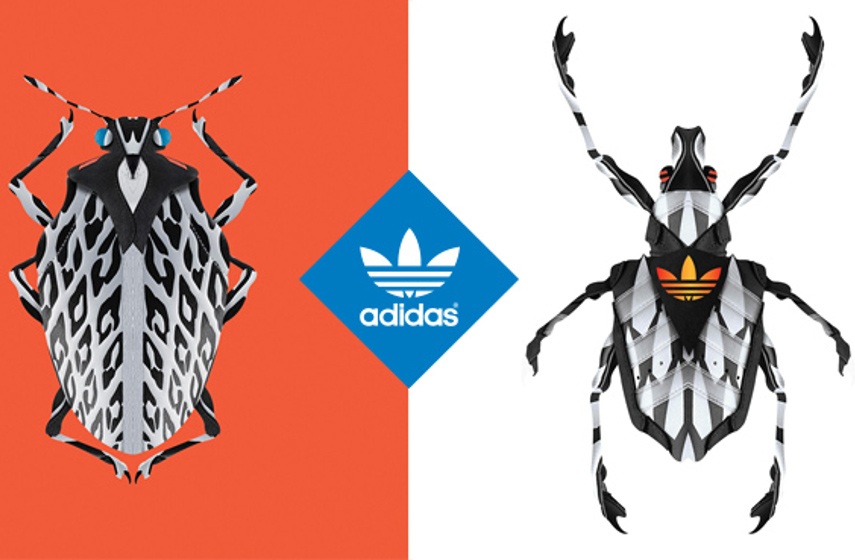 Where Fashion meets Art
When he stopped buying so many sneakers, he started preserving the memory of them in his work. After spending 8 years abroad he donated most of his collection, but he still buys them passionately, yet in moderation. Besides hard work and dedication, this artist honestly speaks of love for art. His advice to the young artist and rising talents is to love what they do, and the success will follow. Filfury had major collaborations with Nike and Adidas. He participated in apparel design for Nike Basketball and assisted the World Cup 2014 image presentation with Adidas. He continues to be inspired by nature, fashion, and music and to make incredible art, both digital and sculptural.
The artist is represented by Dope! Gallery.
Filfury lives and works in the United Kingdom.
All images used for illustrative purpose only © Filfury