Frédéric Prat is a French contemporary artist known for his abstract paintings with monochrome backgrounds and luminous acrylic forms. Born in 1966 in France, Prat studied with the artists Joel Kermarrec, Toni Grand, and Claude Viallat at Ecole Nationale supérieure des Beaux-Arts de Paris where he graduated in 1991.
Prat's Non-Figurative Work
Without connection or allusion to the external world, Frédéric Prat's oeuvre is strictly non-figurative. His work is shaped by the Supports-Surfaces movement established in Nice, France, in the early 1970s which has developed a new artistic approaches based on the belief that art should refer to itself rather than history or real-life events.
Frédéric Prat uses the canvas, the colour, and the design, as the themes of his work rather than just the means of representation. He is influenced by the work of abstract expressionists Barnett Newman, Willem de Kooning and Ad Reinhardt, whose paintings function as cohesive whole objects and represents what Frédéric calls "truth" in art.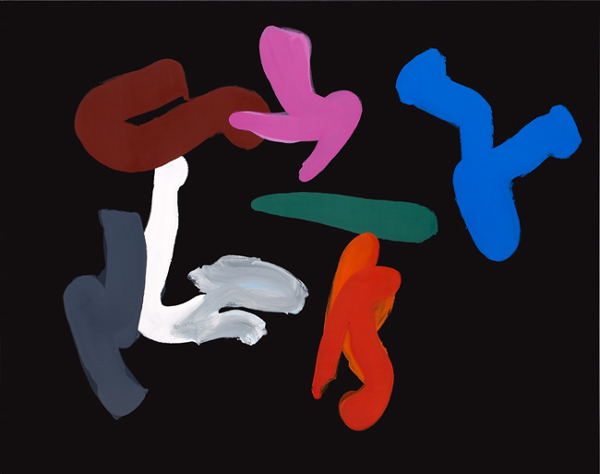 Acrylic Paintings
After he had made numerous oil paintings, Frédéric Prat evolved to acrylic, using it exclusively since 2005. His large-scale, abstract works on canvas or paper emphasizing the relationships between color, surface, and line without representation of any expression. In his latest works, he covers canvases with larges convolutions of colors showing unity and plurality of the object.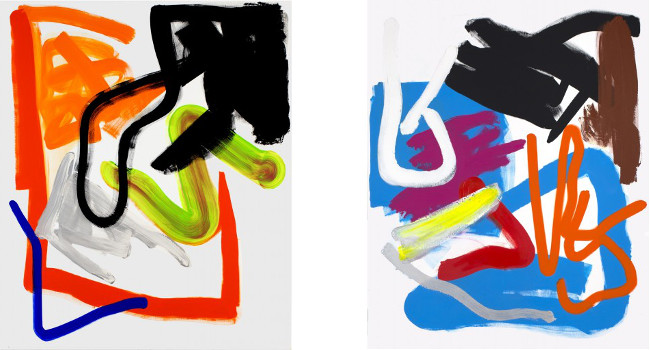 Exhibitions
Frédéric Prat's artworks have been included in numerous exhibitions in his native France, at Galerie Eric Dupont, Paris (1998); Centre Regional d' Art Contemporain, Montbeliard (1999); Galerie Frederic Giroux, Paris (2005, 2006, 2008, 2009); Le Carré Noir, espace d'art contemporain, Bonneval (2012), and Galerie Djeziri-Bonn, Paris (2014), among others.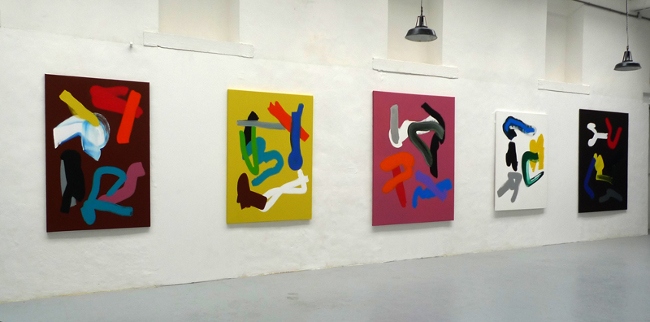 He has also exhibited at Galerie Nosbaum & Reding, Luxembourg (2001, 2002, 2003); MUDAM – Musee d'Art Contemporain Grand Duc Jean, Luxembourg (2008, 2012, 2014); Uhn Gallery, Frankfurt, Germany (2013); and SMMoA – Santa Monica Museum of Art, California, USA (2012, 2013).
Prat is represented by IdeelArt since March 2015.
Frédéric Prat lives and works in Paris, France.
| Year | Exhibition Title | Museum/Gallery | Solo/Group |
| --- | --- | --- | --- |
| 2015 | Karlsruhe Artfair | La Fabrique de la Cendronne | Group |
| 2014 | Art&Me | MUDAM - Musee d'Art Contemporain Grand Duc Jean, Luxembourg | Group |
| 2014 | Autour du Dessin | Galerie Djeziri-Bonn , Paris | Group |
| 2013 | Frederic Prat | Uhn Gallery, Frankfurt | Solo |
| 2013 | Incognito | SMMoA - Santa Monica Museum of Art, California | Group |
| 2012 | Le Carre Noir | Centre d'art contemporain, Bonneval, France | Solo |
| 2012 | La Ligne Passee | Galerie Ceysson, Luxembourg | Group |
| 2012 | Les Detours de L'Abstraction | MUDAM - Musee d'Art Contemporain Grand Duc Jean, Luxembourg | Group |
| 2012 | Incognito | SMMoA - Santa Monica Museum of Art, California | Group |
| 2009 | Frederic Prat | Galerie Frederic Giroux, Paris | Solo |
| 2008 | Frederic Prat | MUDAM - Musee d'Art Contemporain Grand Duc Jean, Luxembourg | Solo |
| 2008 | Fiac 2008 | Galerie Frederic Giroux, Paris | Group |
| 2008 | Artbrussels 08 | Galerie Frederic Giroux, Paris | Group |
| 2006 | Frederic Prat | Galerie Frederic Giroux, Paris | Solo |
| 2006 | Fiac 06 | Galerie Frederic Giroux, Paris | Group |
| 2005 | Fiac | Galerie Frederic Giroux, Paris | Group |
| 2004 | Ou, Lieu D'Exposition Pour L'Art Actuel | Marseille, France | Group |
| 2003 | Fiac | Galerie Nosbaum & Reding, Luxembourg | Group |
| 2003 | Artbrussels | Galerie Nosbaum & Reding, Luxembourg | Group |
| 2002 | Unknown | Galerie Nosbaum & Reding, Luxembourg | Group |
| 2001 | Unknown | Galerie Nosbaum & Reding, Luxembourg | Group |
| 1999 | L'Abstraction Et Ses Territoires, Le 19 | Centre Regional d' Art Contemporain, Montbeliard, France | Group |
| 1999 | Eventaires | Heartless, Paris | Group |
| 1998 | Carte Blanche | Dusseldorf | Group |
| 1998 | Les Saisons | Galerie Eric Dupont, Paris | Group |
| 1997 | Unknown | Atelier, Montreuil, France | Group |
| 1996 | Unknown | Atelier, Montreuil, France | Group |
| 1995 | Rose Pour Les Garcons | Ecole Nationale Superieur des BEAUX-ARTS de Paris | Group |
| 1994 | Etat De Transfert | Galerie J. Alyskewick, Paris | Group |
| 1994 | Ouverture De L'Espace | Paris | Group |
| 1992 | Sur Une Proposition De Pierre Buraglio | Centre d'art contemporain d'Orleans | Group |