Friedrich Heinrich Füger was a German Neoclassical painter, recognized as one of the most important portraitist and miniaturist. He is also known as a painter of historical subjects. While his miniatures are often painted in a surprisingly easy style with fascinating color combinations, he generally followed a strict style in his paintings.
Neo-classical paintings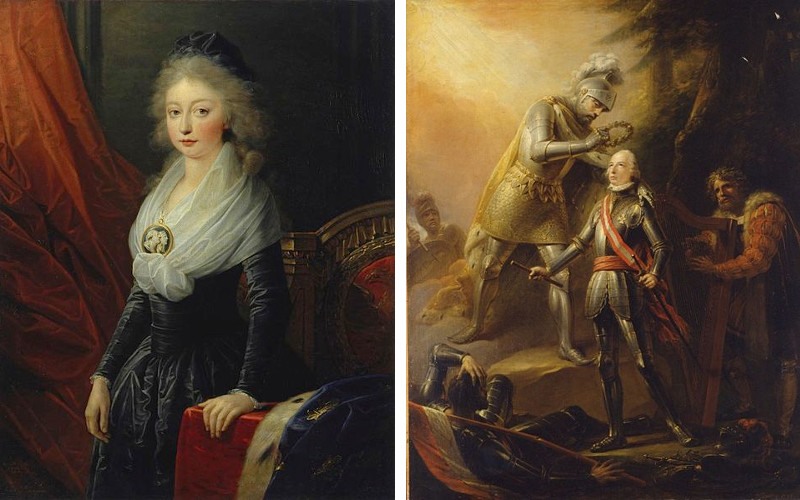 Born in 1751 in Heilbronn, Wurttemberg, Füger was already painting miniature portraits at the age of 8. In 1764 he enrolled at the Hohe Karlsschule in Stuttgart and received drawing lessons from Nicolas Guibal. Later he moved to Halle to study law, but returned to painting in 1771, encouraged by public demand for his miniatures. In the same year the artist moved to Leipzig and became a pupil of Adam Friedrich Oeser.
Prometheus Brings Fire to Mankind and Porträt des Fürsten Nikolai Jussupow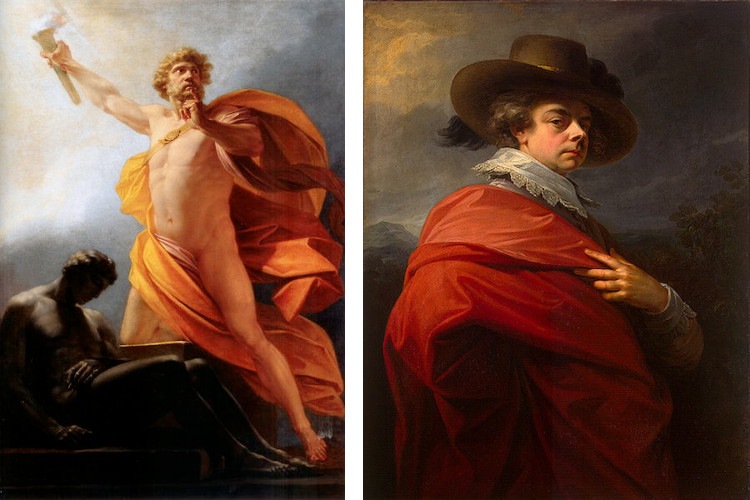 Returning from this two-year training, he was introduced to the works of the Italian Renaissance by Guibal. He later traveled to Rome and Naples and studied the Italian masters, and also left his mark by painting frescoes in the The Royal Palace of Caserta.
In 1774, Füger moved to Vienna. Supported by the imperial court, he was commissioned for his miniatures, and also became professor and director of the Academy of Fine Arts. In 1806, he became a head of the Imperial Picture Gallery in Vienna.
Füger's works are regularly sold at auctions. He is represented by Puccio Fine Art, located in New York.
Friedrich Heinrich Füger died in 1818 in Vienna.
Featured image: Friedrich Heinrich Fuger – Mezzotint by Vinzenz Georg Kininger after a self-portrait (c.1818) (detail)