Gabriele Viertel is a German fine art photographer known for her mainly underwater created portraits of ethereal women. Her captivating photographs – dramatic, magical and surreal – transcend the boundaries between painting, performance and documentation.
Art by Gabriele Viertel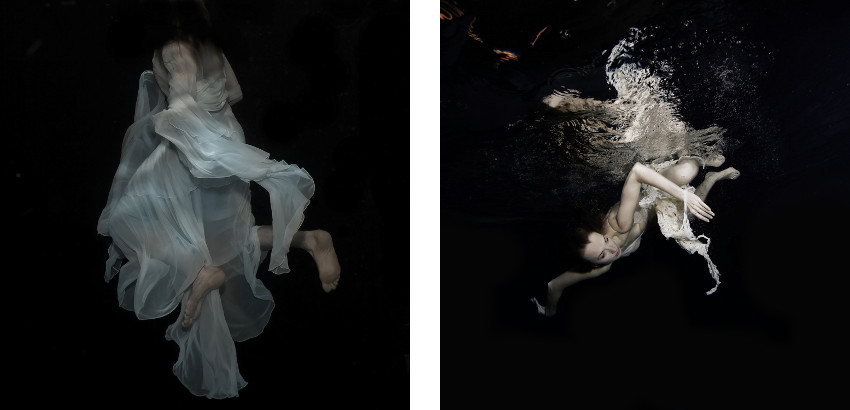 Self-taught, she works as a fulltime artist since 2011. In a relatively brief period of time, she received remarkable attention for her works depicting pallid and refined, usually female subjects which cast an unearthly glow against the backdrop of an inky, black watery abyss. The fabrics of their of long dresses billow around them, leading to a spectacular surrealistic visual narrative. As a lover of performing arts, especially dance, Viertel stages her work meticulously and choreographically.
Her practice is considered redefinition in fine art underwater photography.
Viertel's Photographs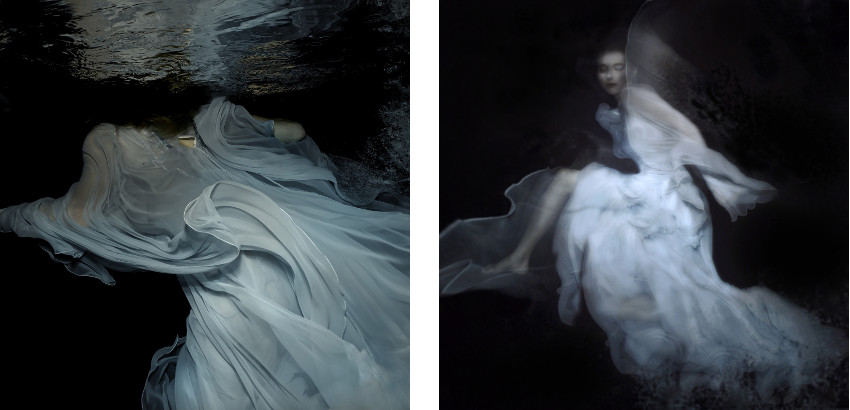 Born and raised in Rhineland, a small town near Cologne, Viertel earned her degree in design and technology. During her studies she established a career as a professional model working for more than ten years with such famous designers as Dior and Karl Lagerfeld.
Her fine art photography has been featured in many notable publications including Vogue Arts and Cosmopolitan. She received numerous awards, like the Gold Medal of the International Color Award (2015), the leading international award honoring color photography, and the Silver Medal Fine Art Nude of Prix De La Photographie Paris (2015), which is considered one of Europe's most prestigious photography competition.
Moon Stones

Gabriele Viertel's work has been included in numerous shows in galleries and museums throughout Europe and the United States, including Fort Wayne Museum of Art, Fort Wayne, USA; Wynwood Arts District, Miami, Florida; Szkéné Theatre, Budapest, Hungary; Heist Gallery, London, UK; Heritage Municipal Museum, Malaga, Spain; Artsquare Amsterdam Museumplein, Netherlands; Gallery H2, Apeldoorn, Netherlands; SeeMe Gallery Space, New York, USA; and others.
New Work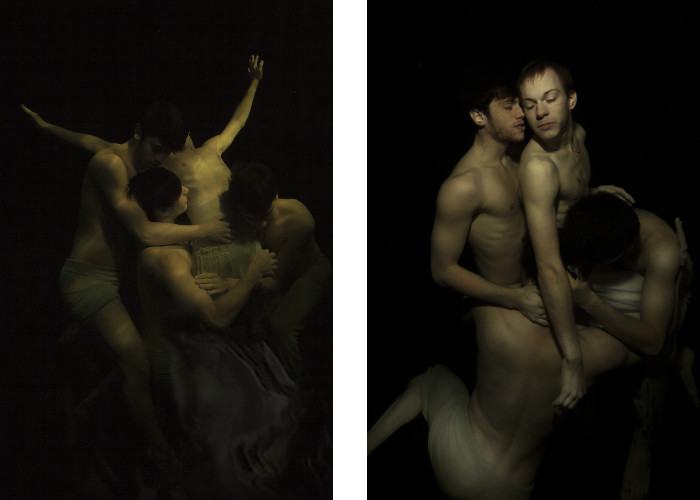 Gabriele Viertel lives and works in the Netherlands.
Featured image: Gabriele Viertel – Red Furie Fire (detail) – 2013
Images courtesy © Gabriele Viertel