Ten million people live in Bolivia, a home of multitude of ethnicities, with over 35 languages spoken. A local artist, Gastón Ugalde, found his inspiration impeller in its socio-anthropological dynamics. During his six decades-long career, this artist have been devoted to transforming into art a strong adherence to a motherland he feels, depicting an intangibility of nation's diverse cultures. Somewhere along this way, Ugalde earned a title of enfant terrible of the Bolivian art world, thanks to his riotous personality, molded by pretty eclectic education and insatiable curiosity.
Ugalde has been transforming into art his strong adherence to a motherland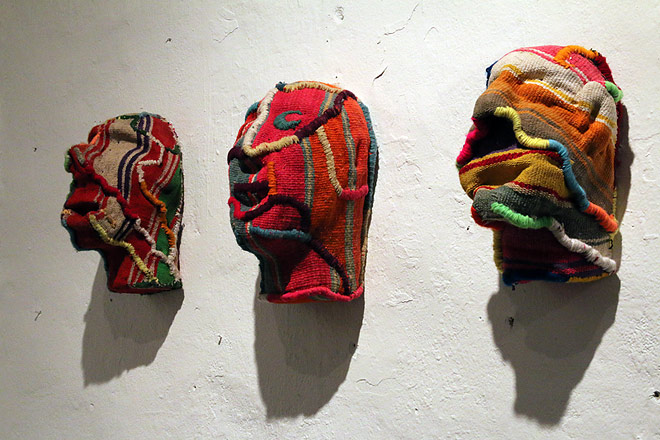 Ugalde's Education: Architecture, Economics, Political Science and Finally – Art
Gastón Ugalde was born in Nuestra Señora de La Paz, also called Chuqi Yapu or Chuquiago, Bolivia's third-most populous city, located in Aymara. He studied Architecture at the Universidad Mayor de San Andrés, but also Economics and Political Science at the Canadian Simon Fraser University. Canada is where he gained his artistic education as well, as he attended Fine art at the Vancouver School of Art. At the beginning of his career, Ugalde experimented with video art, pioneering this media in Bolivia of the 70s. By now, the spectrum of the media he worked in increased so much that he mastered the fields of performance, painting, sculpture, collage, installation, land art, and photography.
Coca plant is a vital part of the religious cosmology of the Andean cultures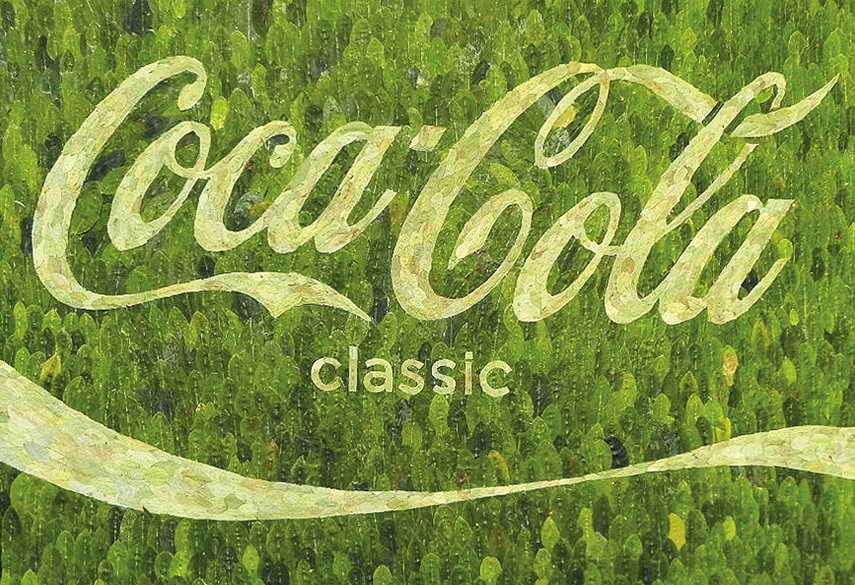 Coca Plant in Ugalde's Art
Named Andean Warhol by the critics, Ugalde based the essential concept of his work on the socio-political shape of Bolivia, its traditions and common people's way of life. One of the elements he always leans on are spiritual rituals, especially those that include coca plant, a vital part of the religious cosmology of the Andean cultures of Peru, Bolivia, Ecuador, Colombia, northern Argentina, and Chile. The traces of using coca leaves go way back, as the archaeologists determined it was used for chewing with lime 8000 years ago. Gastón Ugalde used the opportunity of being an internationally recognized artist, to point out the consequences of the clash between the traditional use of this plant and its recreational product cocaine, widespread all around the world. He started in the 70s, by making portraits of the politicians out of coca leaves. Afterwards, he moved onto U.S. dollar – a symbol of a social class in Bolivia, Coca-Cola logo and a map of the United States of America. By using raw leaves of the coca plant, Ugalde creates a strong political association to the material, being painfully ironic regarding the economic collapse of Bolivia and, on the other side, a never-ending bloom of the narcotics industry and its biggest consumer – U.S.
Salar de Uyuni is the largest salt pan in the world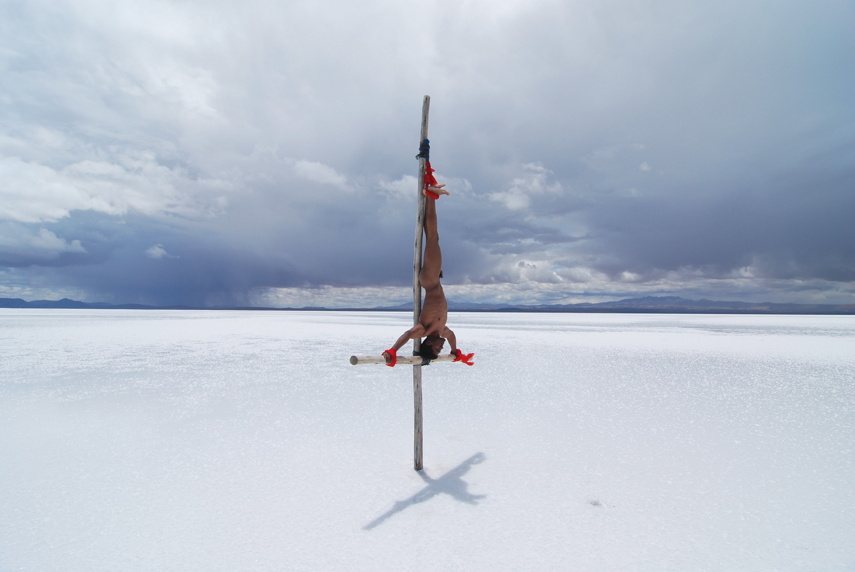 Salt Pan
The other theme he chose to illuminate is Salar de Uyuni, the largest salt pan in the world and what lies under it: a brine substance with more than half of the world's lithium reserves. The questionable activities of excavation is what worries Ugalde, particularly the tradition of exporting raw materials to be used for the industrialization of the West, leaving out Bolivia from the chain of profit. He created series of artworks that draws on Christian iconography, in order to underline the suffering of Bolivian people. This artist has been present in the Bolivian pavilion at Venice in 2009, when he presented Marcha Por La Vida/ March for Life, a patchwork of traditional Inca and Aymara blankets joined together to represent our shared social fabric, imposing a universal question about the humanity – its values and its purpose.
Marcha po la Vida – March for Life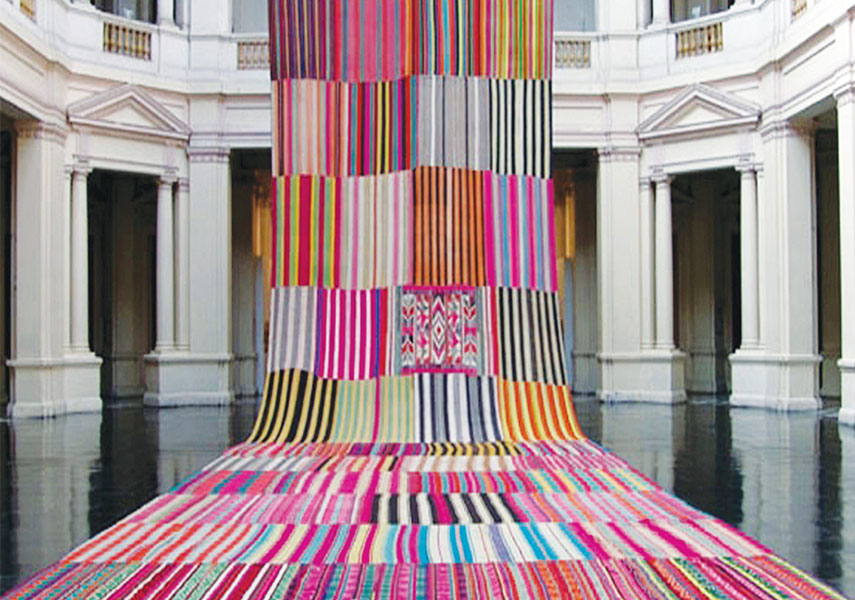 Recognitions
Ugalde has won many awards for his work – in 2002, together with Brazilian architect, Oscar Niemeyer, and Uruguayan visual artist Luis Camnitzer, he was honored with the Mercosur Konex Award. His work can be found in numerous public and private collections worldwide: Museum of Latin American Art, Long Beach, Estrellita Brodsky Collection New York, Pietro Valsechi collection Rome Italy, Museum Am Dom Trier Germany, Museum Villa Haiss Germany, MAXXI – Museo Nazionale Delle Arti del XXI Secolo Rome Italy, Museo de Arte Contemporaneo MAC Santiago, Chile, Museo Nacional de Arte La Paz, Bolivia and many others
This artist is represented by Fabien Castanier gallery.
Gastón Ugalde lives and works in his beloved La Paz, Bolivia.
Artwork images © artist
Featured image: artist's profile nesxt to his work © Natalia Lara Díaz Berrio