Gerard Rancinan is a French photographer who leaves nothing to chance – his elaborate portraits and group scene are so meticulously prepared that they Rancinan is a French photographer who leaves nothing to chance – his elaborate portraits and group scene are so meticulously prepared that they seem almost artificial, as if they were rendered by some 3D software. However, Rancinan works with real models and makes sure that everything looks as perfect as possible before pressing the shutter. The photographer is widely known for his portraiture and dramatic large-scale set-ups commenting on social issues and popular culture. Rancinan's career in photojournalism which included covering wars, riots, and natural disasters, directly influenced the nature of his later work.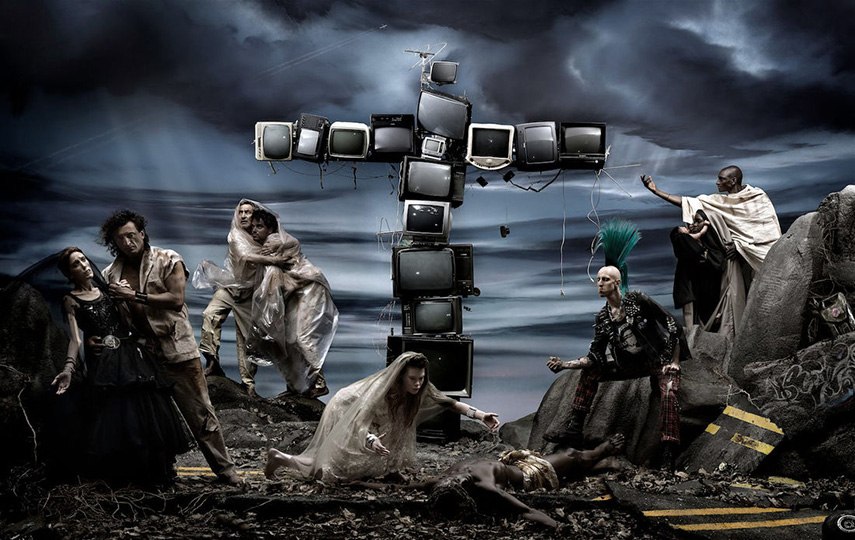 Early Career of Gerard Rancinan
Gérard Rancinan began his career in 1969, in the southwest Bordeaux newspaper. He was trained to work in the dark room for analog photography for three years and when he turned eighteen he became the youngest photojournalist in France, covering local news. He was a very talented young photographer and he got noticed by the fledgling news agency Sygma in 1973. Five years later, he joined the team of the Sygma photographers in Paris. The team was covering current events around the world: earthquakes in Algeria, events in Poland, Lebanon war, riots in England, but also sports: Olympics, World Cup Soccer, World Athletics Championships, the shootings of movies by Akira Kurosawa and Bernardo Bertolucci. Rancinan started producing portraits of the stars of fashion, film, sports, and world-renowned artists.
Rancinan is known for producing portraits of the fashion and film stars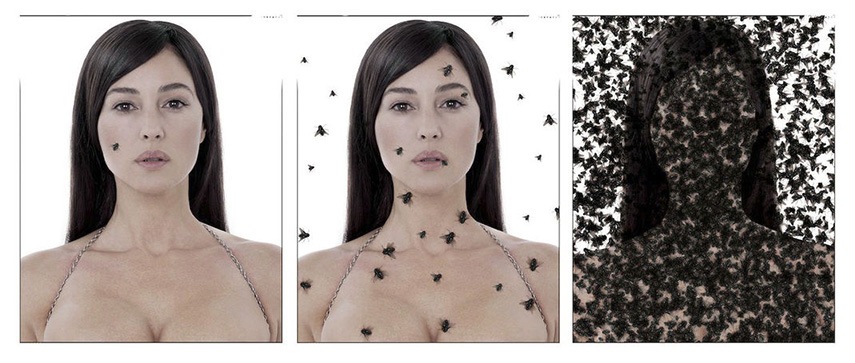 Series of Celebrity Portraits and Photo Sagas
Rancinan left Sygma in 1986 to start his own news agency and he became independent in 1989. His portraits of most diverse personalities, such as Fidel Castro, Pope John Paul II, Monica Bellucci, Tiger Woods, Yasser Arafat, Bill Gates and large saga photographs that tell stories about the movements and upheavals in the modern societies are regularly published on the covers of famous magazines, for instance Paris Match, Life Magazine, Stern, Sunday Times Magazine, to name a few. Since 1984, Rancinan is also a regular contributor to the largest US sports magazine, Sports Illustrated. In order to create his elaborate pieces based on historical events or his remakes of painting masterpieces, Rancinan collaborates with numerous writers, journalists, philosophers, sociologists, and anthropologists. His photographs are usually based on classical narratives and iconic masterpieces of painting but feature pop culture figures instead of historical figures . Some of his most famous pieces include remake of Da Vinci's Last Supper and Velasquez's Las Meninas.
Rancinan's artworks are usually based on classical narratives and iconic masterpieces of painting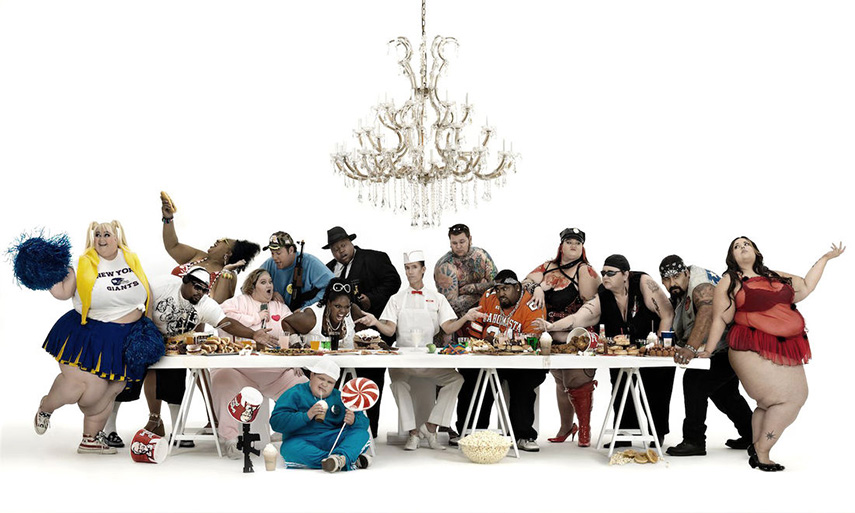 International Recognition
The work of Gerard Rancinan is presented in many leading gallery and museum centers of international references – Museum of Barcelona, Palais de Tokyo, Danubiana Meulensteen Museum in Bratislava,Slovakia and Himalayas Museum in Shanghai, China. His photographs can be also found in the most important private collections of modern pieces. At an auction of the Million Study at the Hotel Drouot in 2008, Rancinan became the best rated French photographer. He also had record sales in London, in May 2012, with his Batman Girls photograph. What is even more interesting is the fact that his works are now studied in some schools, as a part of the Art History. Rancinan was also one of two French artists selected to represent France for the fiftieth anniversary of the recognition of China by France – for the occasion, he exhibited his entire Trilogy of the Moderns series in Shanghai. In addition to this, Rancinan is also an Officer of the Order of Arts and Letters and a winner of the prestigious World Press Award.
Rancinan was selected to represent France in China and Hong Kong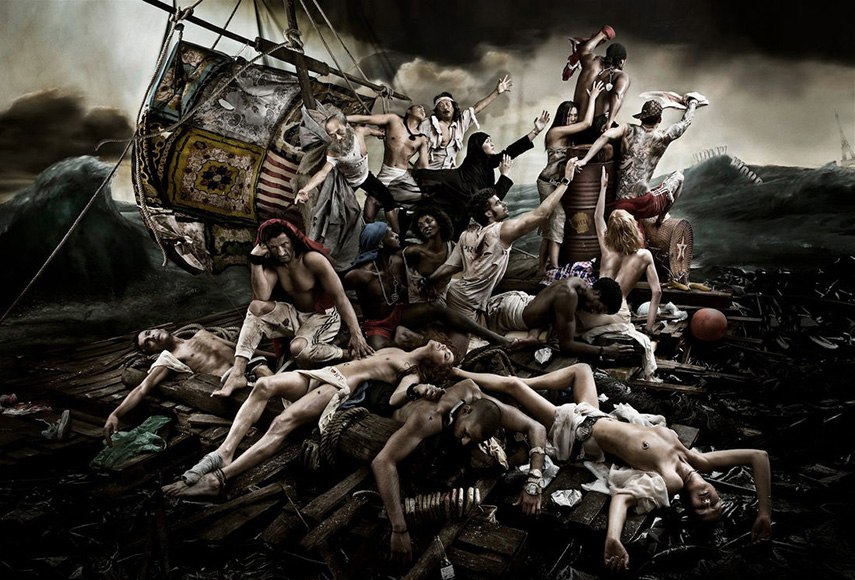 Addressing Popular, Lifestyle Related Topics
Rancinan's work is extremely valuable because of its unique style – the artist has put a lot of efforts into finding his own place under the sun when it comes to his approach and opinion. His work is a great example of both technical and conceptual excellence – all of his pieces are flawlessly crafted, but at the same time they are not simply visually striking. Each of Rancinan's projects aims at giving a certain commentary on the contemporary culture and its issues, as well as the world of politics and lives of celebrities, which are the best (or perhaps worst) representatives of the modern lifestyle.
The artist is represented by Jean Denis Walter Galerie.
Gerard Rancinan lives and works in Paris, France.
Featured image: Gerard Rancinan's Portrair – image via thefuturetense.net
All other images courtesy of the artist.