Giorgio Laveri makes large scale ceramic sculptures of random objects that we use in our everyday life. Falling into the routine, which is quite common in our fast-paced living style, we tend to forget what do we really need and want in our personal possession. Our homes, purses, bathrooms, office desks are full of clutter, of countless material objects that we passionately buy. In our consumer culture it is quite familiar to fall for an object just based on its design, and when the form is not satisfying anymore, we just replace it with a newer version. Laveri moves ordinary objects out of out bags and desks and puts them in large scale ceramic form, reminding us that there is beauty in timeless design and we should not forget to admire it.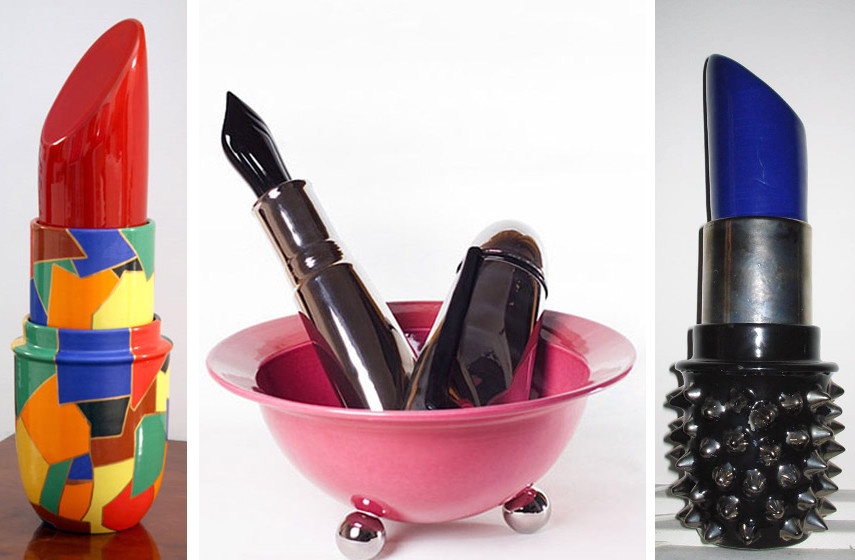 Cinema and Theatre
The value of an inanimate object can be measured by its usage value, sentimental one, or by its beautiful design. With sculptures of Giorgio Laveri, all three factors are equally important and much more. The artist was born in Savona, Italy, a place that has a 600-year old tradition of making the objects out of ceramics. He started his creative career in the 70's when he finished a course in television production. His early interest included, besides television, cinema and theater. Alongside with painting and sculpture, this multitalented artist started mixing all his skills into the rich fusion of creative output. He painted murals, worked in theater, founded his own theater group Rosacroce, and filmed a short movie Sleeping Beauty as a part of a play he had written.
Ceramics allows the artist to highlight the color of the object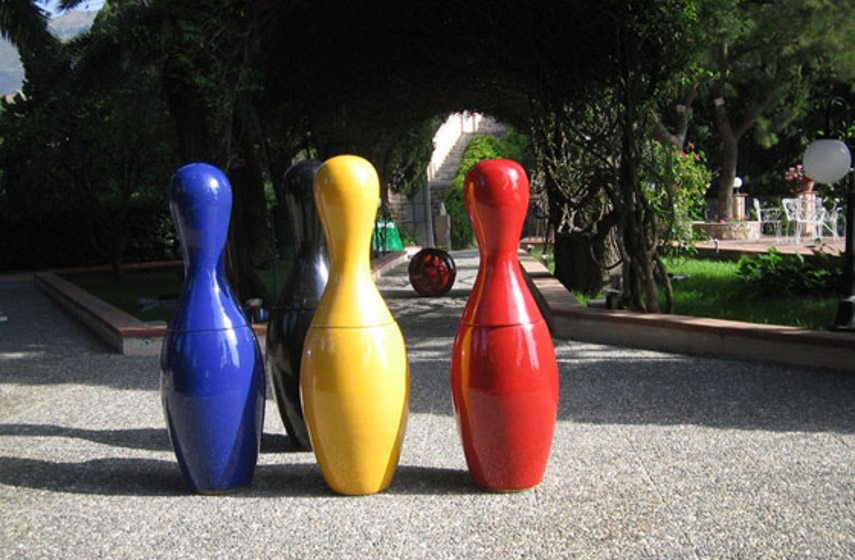 Engaging Art into Ceramics
After multidisciplinary engagement in the art scene of his town, he started researching the relationship between cinema and ceramics. His first collection of ceramic sculptures was made under the name Cinematographic in 1985, followed by Cineceramica that was done a year later. Laveri started exhibiting his work throughout the Italy and the rest of the Europe. What he wanted to emphasize in his sculptures is an invisible link between the form of an object and society's obsession with consumerism. Ceramics allows him to highlights the color of the object, because of its smooth material property. Before considering the functionality of an object we tend to form an emotional bond with its shape and general looks.
The appeal of a well-designed product is that it will enrich our life and make it more beautiful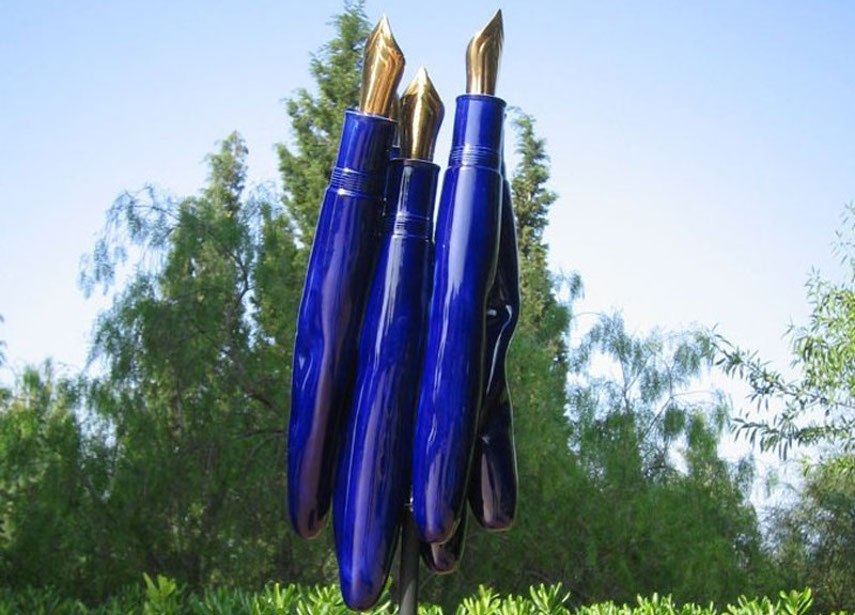 The Beauty of a Routine
When we lose the need for an object or when we overuse it, we abandon it. The beauty that was once there vanishes with our personal relationship with at object. Laveri immortalizes the sentimental values and the functional one. The appeal of a well-designed product is that it will, even when it's not expected and premeditated, enrich our life and make it more beautiful, still on the small scale. So, when Giorgio Laveri united cinematic, theatric and painting vision into huge colorful sculptures and place them in the garden, or at the town square, he exposes the true nature of a small thing. The small good thing, that belongs to the everyday routine, but also belongs to window shops, galleries, and museums, because beauty can find its way everywhere.
The artist is represented by Galerie Galea.
Giorgio Laveri lives and works in Italy.
All images used for illustrative purpose only © Giorgio Laveri
Featured image: Giorgio Laveri – Portrait of the artist (detail), photo credits Ilsitodelledonne