Guillermo Garcia Huidobro Lorca is a Chilean artist best known for his large scale paintings inspired by dreamlike elements.
Lorca's Background
Guillermo Lorca was born in Santiago, Chile and began his artistic training at the age of 16, with Chilean painter Sergio Montero. In 2002 he participated in a group exhibition at the National Fine Arts Salon (Salón Nacional de Bellas Artes). After that show he started Arts studies at the Pontifical Catholic University of Chile, just to leave it very soon in pursue of his own personal training:
"It was not a good form of education for me, because technically, they did not even teach us to hold the palette. University should be more precise and clear on how to introduce the knowledge and tools one gets. So, you're paying a certain amount of money just to go out with a title that is useless".
After college he studied for a while with Matías Movillo who taught him some important techniques – and from then on Lorca started to "simply observe a good painters like Velázquez". Lorca is not hiding his fascination by classical painters such as Rembrandt and Diego Velazquez and that influence can be observed in his Baroque influenced work which is dealing with sensitive issues such as violence, sensuality, innocence and childhood.
Odd Nerdrum apprentice
After his first solo exhibition at Gallery Matthei, in 2007, Lorca had the opportunity to spend some time as an apprentice and assistant at the studio of the Norwegian artist Odd Nerdrum, near Oslo. Lorca was his first Latin American protégé.
In 2008 he returns to Chile from Norway and among other projects and exhibitions, Lorca prepared his second solo show at the Art Room CCU in 2010. That same year, he created several portraits of great format for Baquedano Metro Station Santiago (2009-2010), becoming the youngest artist to exhibit his work in the Metro. Those six murals are depicting common Chilean people and subway users and still can be seen at the Baquedano station.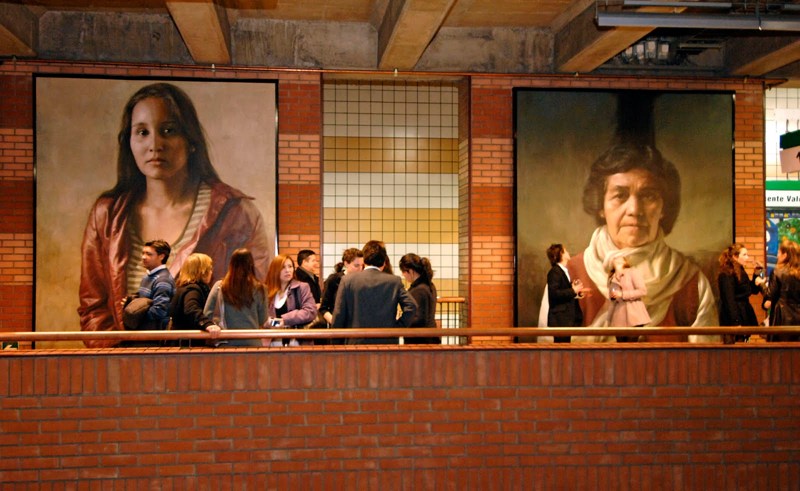 This young artist of 29 years, sums already in his career a 40-meter mural, painted at age 20, in the Vineyard Tabalí in Ovalle. In the beginning of 2012, Lorca held his third solo exhibition at the gallery Hilario Galguera in Mexico, a place that stands out as representative of foreign artists of great importance, such as Damien Hirst or Gottfried Helnwein.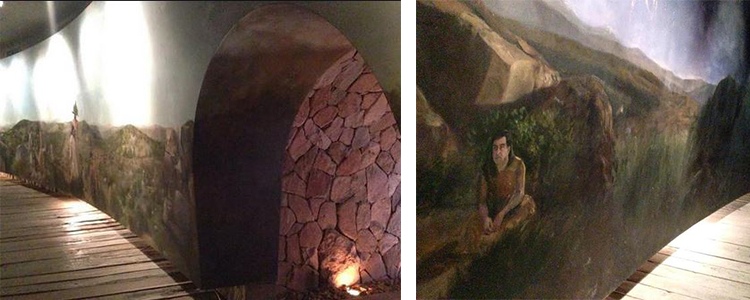 Summer of the Flying Fish
During 2013 Lorca participated in Art Spot Miami, US and the Contemporary Art Fair Ch.ACO in Santiago, Chile. That same year, Guillermo Lorca has also dabbled in film as an actor in the movie Summer of the Flying Fish in 2013, by director Marcela Said. The theme of the storyline is based on the long-standing conflict between the native Mapuche and the white land owners of European descent. The film was premiered at the Cannes Film Festival and in it – Lorca plays himself.
Guillermo Lorca's Eternal Life
In 2014 Lorca hosted his fourth solo exhibition titled Eternal Life at the Museo Nacional de Bellas Artes, being the youngest painter to exhibit with this institution. The exhibition itself had intensive media coverage and a massive influence on public.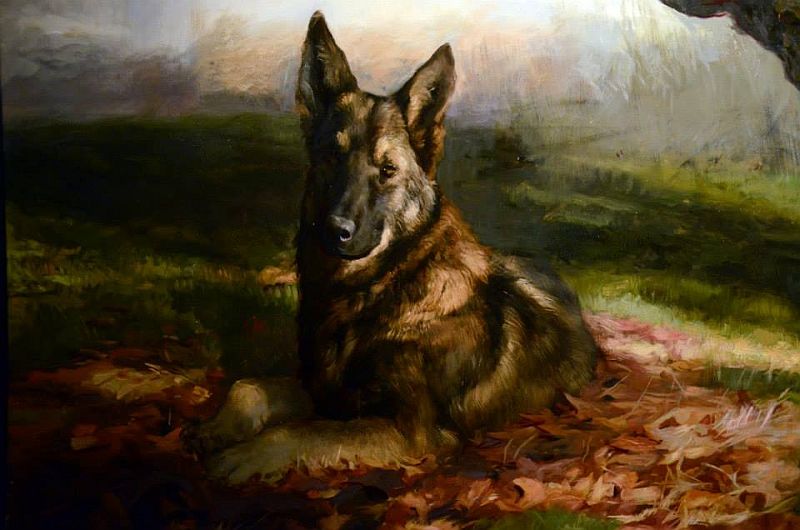 Eternal life presented 24 Lorca's paintings in oil that mixed realism with dreamlike innocence; works that evoke the most primitive feelings of human beings. Each of those paintings has a narration, but the story holds a hidden meaning that generates something different, something that "shakes the guts" of viewer. Classic fairy tales travel from one generation to another and in it – the human soul is tried to be interpreted. The ability to speak a language of the unconscious is formed by them and that is something forthright to children:
"I think that although painting cannot replicate that phenomenon exactly, my idea was to find something that had a bit of that spirit, and I found it in a realistic painting. It evokes and holds its own narrative and it tries to appeal to the most basic human feelings."
Lorca does not work haphazardly; each painting is carefully elaborated, from the idea to the realization – in its internal mathematics, all the elements are there with reason:
"It is very complicated to put together many different elements that function together as. That is a great challenge, it was my biggest one and that's where I entertain myself."
Lorca's paintings are of figurative and baroque style and sometimes he even uses original techniques of the great masters such as Velázquez, Rembrandt, Caravaggio, Lucian Freud, Gottfried Henwein and Frank Auerbach.
This young painter is mixing magic with realism in his paintings, in an effort to interpret a "sense of death and eroticism" manifested by a work full of symbolism. As a child, he admits he was very introverted and paranoid, he even thought somebody wanted kill him:
"I had a strange sense of death that could not be defined; I was in a persecutive anxiety all the time. However, one learns to live with that kind of feelings and its complexities, so I expressed myself through the art."
That feeling of death occurs in his work full of magical and fairy tale elements. When painting, Lorca is interested in realism in the sense of rescuing traditional painting itself, beyond what is painted:
"First I think about what I'm about to paint, spontaneously I get the images of something that brings me a certain sensation, then comes the object to my mind and I always have a visual record of things that have caught my attention. I'm inspired by Contemporary Art, Internet, old masters… I start making sketches and notes on paper, and then I realize that those symbols cannot be just random, and I have to ensure that the work does not end in itself, because when something is excessively narrative, the box simply closes itself ".
As for the exhibition title, Eternal Life, Lorca said that the idea was to use a recognizable phrase that could have the power itself to take the viewer to a more spiritual world – the world where Lorca draws the inspiration for his art.
Guillermo Lorca currently lives and works in Santiago de Chile where he is preparing projects for different parts of the world.