Gus Bill is an Indonesian urban artist, who is known for his unique eye-heart character – matahati. Matahati appears in all the works of the artist invariably from year 1999 and symbolizes human soul. Matahati is surrounded by decorative ornaments created by an artist imagination and winding with water flows. Each of the works also contains motives resulting from improvisation during creation process.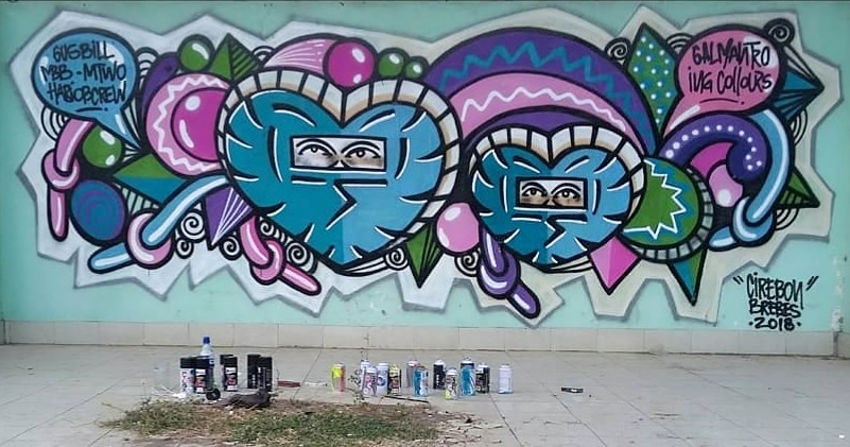 Except eyes, the rest of the face of eye-heart character remains covered, which symbolizes full devotion. Gus Bill explains: "Man conveys the good through his work, during the creation process it is not important who you are and where you come from." According to his philosophy, it is necessary to be honest and to remain free to be able to create.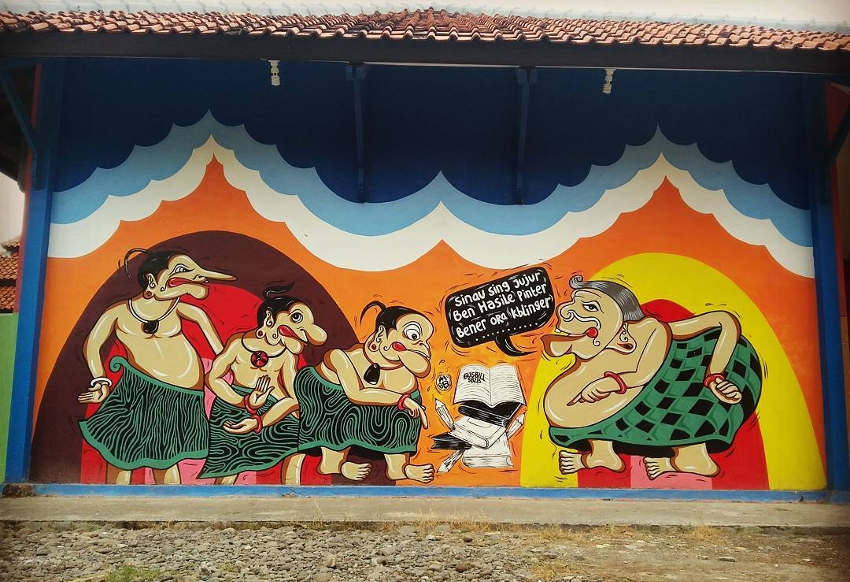 From an early age Gus Bill began to develop his natural talent for drawing and painting. Starting from strikethrough anything at his parents home and on the streets since he was 6 years old, than creating fantasy cartoon characters using his deep imagination, until today when drawing and painting has become an inseparable part of his everyday life.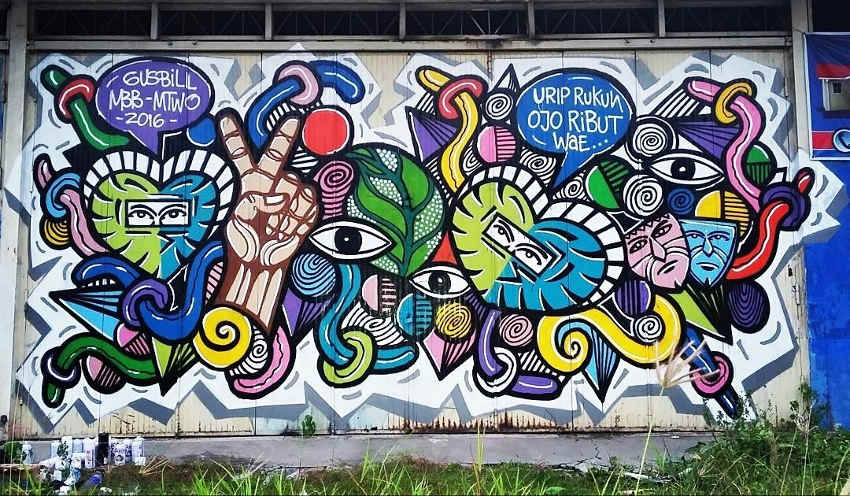 Art is of particular importance in the life of Gus Bill, because it allows him to express himself and his emotions through various media such as canvas, paper, wood, sculpture, painting, installation, and above all mural.
It is thanks to the art the artist can feel different sensations and fullness, and not merely count on the rapture and excellent scores of the recipient, because according to Gus Bill there is no perfect man. Therefore, the artist often calls himself "manusia biasa" which means exactly the usual man.
Gus Bill currently lives and creates in Brebes, Central Java, Indonesia.
All images courtesy of the artist