Looking at the photographs of Hans Findling it is hard to believe that behind the camera stands a young man of barely twenty years and, to get the story more interesting, he got interested into photography in 2010, at the age of only fourteen. He has shown incredible talent since the first shot made with his Canon EOS 450D and he has already accomplished several impressing portfolios and been awarded by many prestigious associations. His work reveals experienced professional with skillfully used natural lighting and dramatic angles.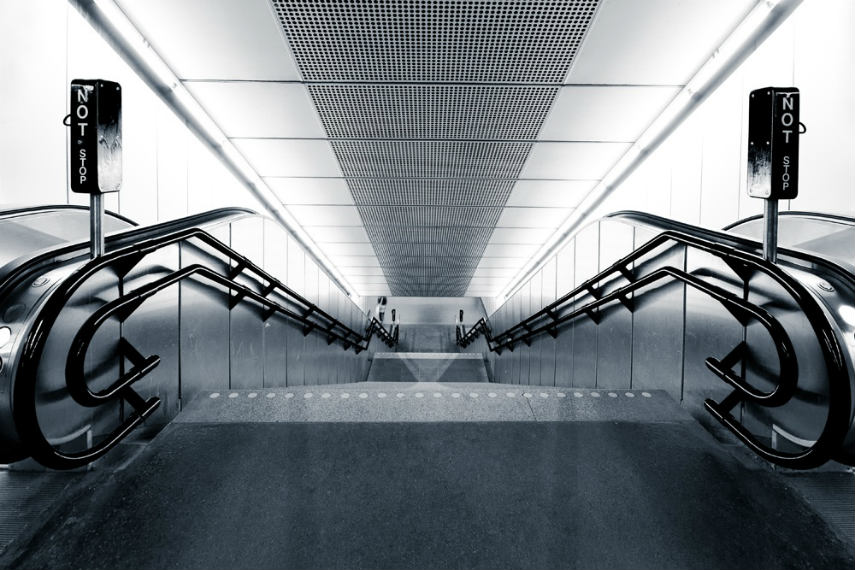 Childhood and Artistic Preferences
This German artist grows up in the touristic area of Lake Constance which influenced on his sense for capturing stunning landscapes. Whether it's day or night, sunny or cloudy weather, his photographs are full of silence and calmness under the veil of mystery. His artistic talent was provoked since his early childhood when his grandmother, a painter, tried to animate him to take a brush. Today, his work includes different medium, but technical and aesthetical understanding and wealth of motifs originate exactly from painting. Although using a variety of subjects, his images remain of the same quality, recognizable by their unique visual language.
Findling's photographs are recognizable by their unique visual language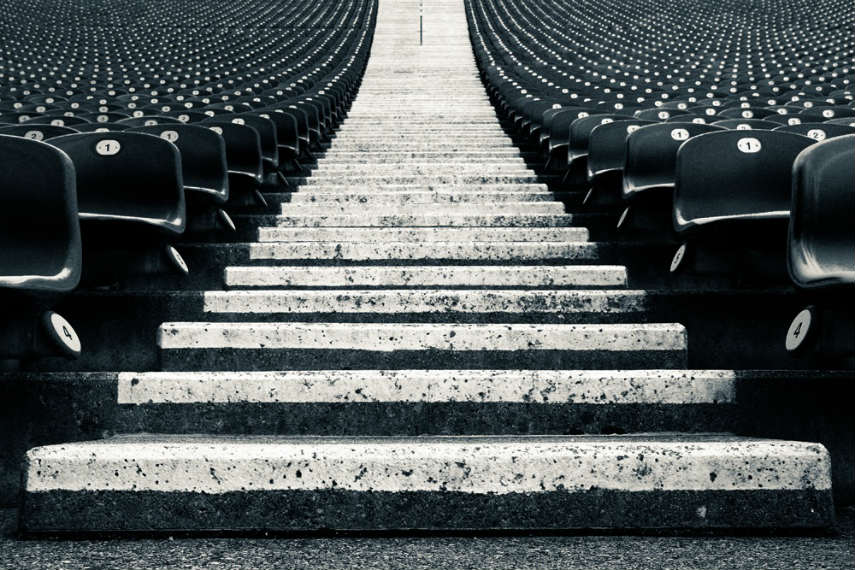 The Architecture and The Nature
Findling's architectural photos mostly represent subway stations around Europe. Using the bright lighting and monochrome surroundings, he exploits eye-catching patterns and lines that draw the viewer into the picture, dividing the spaces compositionally. He captures the moment with no people, or just with one or two passers-by, blurred in their irrelevance. His skillful use of long exposure is expressed on the photographs Matterhorn and Spinning, captured in Switzerland, that hypnotize the viewer with the play of mountain peaks in the dark night and stardust.
He skillfully uses the long exposure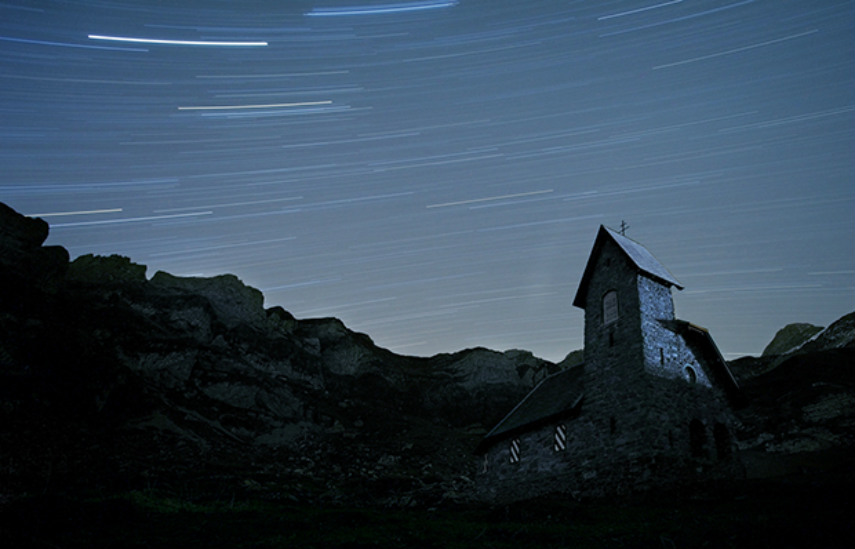 A Young Promising Artist
As Findling says, he has always loved the feeling of holding the professional camera in his hands. For the last six years, this young student spends most of his free time behind his camera and editing photographs. Received several awards, including the German Youth Photo Prize 2012 and the Audience Award at Cologne 2012 Design, his work has already been confirmed and recognized as the one that promises a lot in the years that are yet to come.
Hans Findling is represented by ArtROOM, Konstanz, Germany.
The artist lives and works in Konstanz.
Featured image: Hans Findling – Mute, 2014, Image copyrights © artist
All images © artist