Haunted Euth (pronounced like Haunted Youth) is an American painter and illustrator based in LA, known for his murals, numerous wood installations and gallery show collaborations with different artists.
Background and Inspiration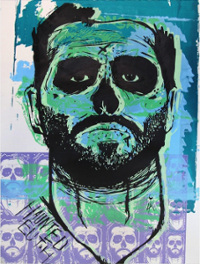 Haunted Euth was born in the US, in LA. After he had graduated from high school, he enrolled in Otis College of Art and Design, from which he received his BFA degree. He has been creating for majority of his life, but only since 2004 has he taken it seriously. He chose his pseudonym as a form of a mask which sets his imagination free.
Euth draws inspiration from numerous sources, like literature, photography, graffiti and youth culture in general. But the main inspiration for his works, he cites his native city and its insane nature. Euth's work is based on the customs and habits he has developed in LA, so it could be said that all of his work is autobiographical.
Green Day Controversy
In 2009, the Grammy-award-winning punk band Green Day committed an infringement of copyright, by using Euth's Scream Icon piece in the backdrop while they were touring American Idiot album. Slightly modified (with a red cross sprayed across the piece), Scream Icon also appeared in the band's music video East Jesus Nowhere. Euth sued the band, but the judge ruled in favor of Green Day, stating that the material was not being sold or used in promotional purposes.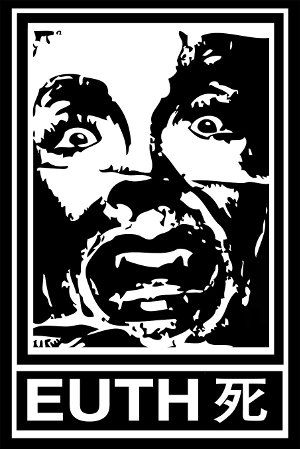 Out for Blood Exhibition
Out of Blood was Euth's first major solo exhibition, which was presented at GCS Santa Ana in 2013. The show was done in the artist's distinctive style: it was based on everyday life in California, focusing on skateboarding, motorcycles and the grim reality. There were also references to the punk and heavy metal cultures, drinking and drug abuse. The show incorporated works Euth did with different media like screen painting, graphite, illustration, acrylics, etc. The show also featured a colossal acrylic painting titled Every Fucking Ten Years which depicts American history and wars.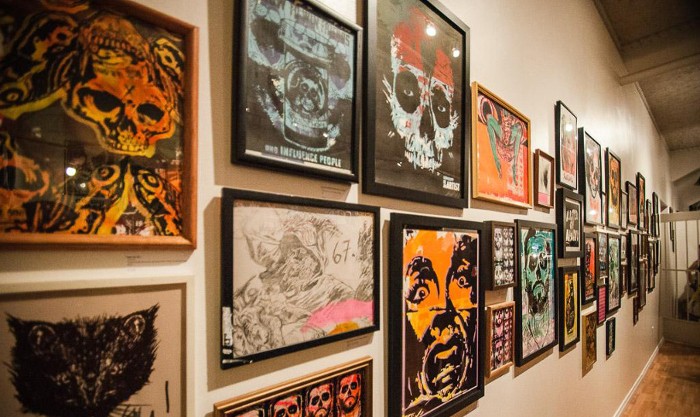 Collaboration with TS Claire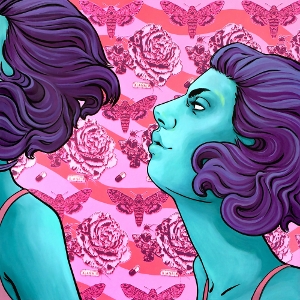 Haunted Euth has had two dual exhibitions with urban artist TS Claire whose style and technique is very similar to that of Euth. Their first collaborative exhibition was Dreamland Summer which took place at Clean Aesthetic in 2014. Heroine is an ongoing show of the two artists, taking place at Stone Malone Gallery in LA. It will feature both their individual and collaborative pieces. Their "artistic friendship" started by chance. Even though the artists' works are similar in their nature and style, they stem from different backgrounds.
Haunted Euth is known for showing and exhibiting his work primarily throughout LA area. He has also collaborated with many prolific artists such as Bayo and Hell Bent.
Haunted Euth lives and works in Los Angeles.
Featured image: Haunted Euth – Mug Shot, 2009 – Photo by West By Midwest
Other images copyright © the artist