Helder Batista is a French contemporary artist who works in various techniques including sculptures, neon, inclusions, and installations. He explores such themes as nonsense, consumerism, globalization and over consumption, by using everyday objects like, for example, bicycle's tires or toys. Born in 1964 in Paris, Helder Batista is inspired by many artists such Robert Combas, Anselm Kieffer, Jean-Michel Basquiat, and Chaïm Soutine.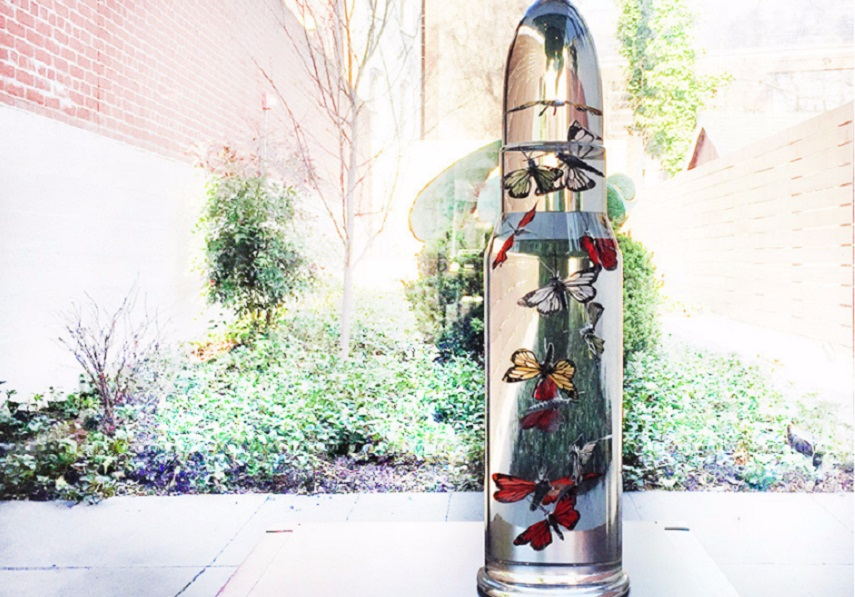 Helder Batista and Everday Objects
Helder was a self-taught artist until 2005 when he took courses in different workshops. Batista was truly fascinated and intrigued by the complexity and potential that everyday objects hold. That is why he began discovering how his found object function as a support and even a subject. Sometimes, those objects are also self sustained complete works of art. A simple acrylic mold used in works like Lego or Red Shoes is enough for a complete twist or just a discreet change that turns everyday objects in the art piece.
The artist is fascinated by the complexity of everyday objects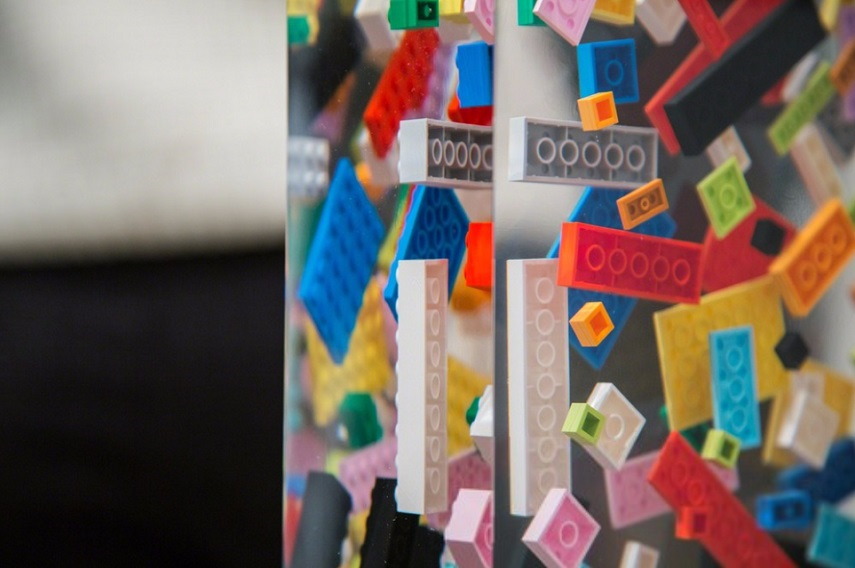 Flag Guns
Batista's famous series of works, titled Flag Guns, plays with the standard and universal interpretation of such symbol of power as the revolver is. The artist symbolically used a different flags, among those he chose were the flag of the USA, UK, Canada, China, Turkey, Israel, Russia, Germany, France… Brought close together, a flag and a gun are a strong proof that the art knows no boundaries. Or violence, for that matter.
In his Flag Gun series the artist gives an interpretation of the power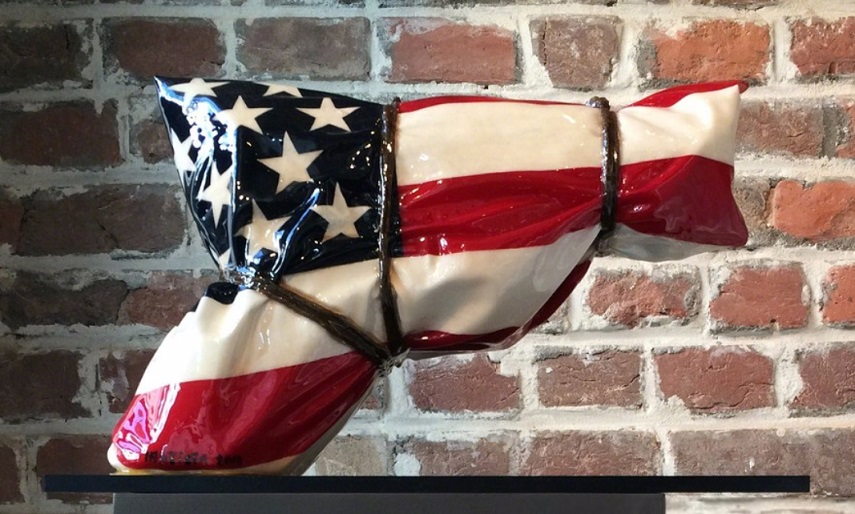 Batista as a Political Satirist
When his works titled Second Amendment or Made in America are together on a display, they are seen as a playful subversion of a power symbol. But, it can also be understood as a political satire on American Imperialism – attacking very high number of gun ownership. Batista does not run from history either. His gun paired with the Soviet Union Flag Guns reminds us all on a Cold War symbolism and its arms race. However, when wrapped in a checkered flag, his Flag Gun becomes a Starting Gun and any abstruse political symbolism is lost.
Helder Batista lives and works in Paris, France.
Featured image: Helder Batista – Gun Corse, 2012
All images copyright © the artist