Helen Bayly is an American contemporary artist, based in San Francisco. Through her paintings, she explores a universal experience, finding inspiration in human sexuality, power and beauty of the body. Bayly was born and raised in Santa Cruz, California in 1982. She came to San Francisco in 2001, where she studied painting at the San Francisco Art Institute.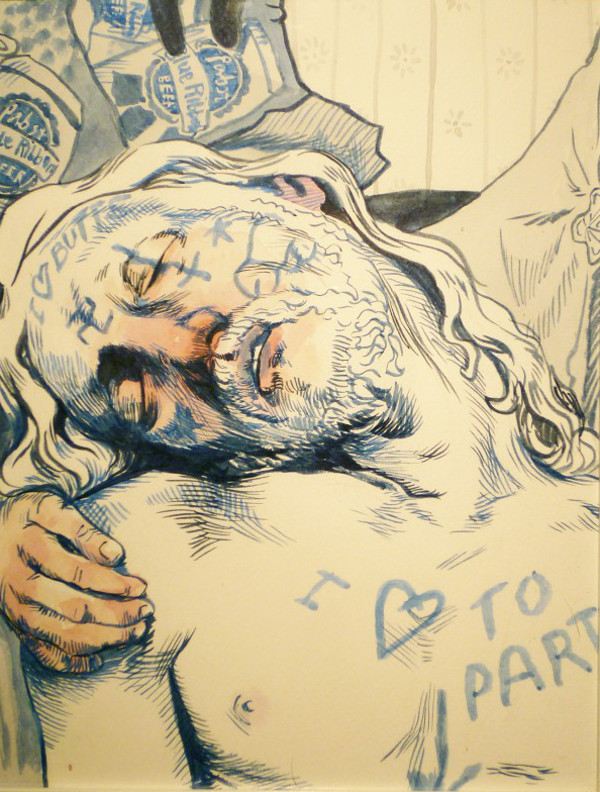 Revealing the Myths
Interested in modern culture, hedonism and raw sexuality, Bayly's art merges together stylized religious and mythological imagery with modern-day life and youth actions. She brings close Biblical figures – Mary, Jesus and the devil to our own cultural behavior, and translates them into situations of modern rituals such as hook ups and drunken parties. Crossing this line, those distant figures become more human, more appealing, at the same time brilliant and frightening, full of raw humor and fragility. Although she's not religious herself, while playing with this chosen imagery Helen investigates the internal discourse all humans have about sex, religion and the purpose of life.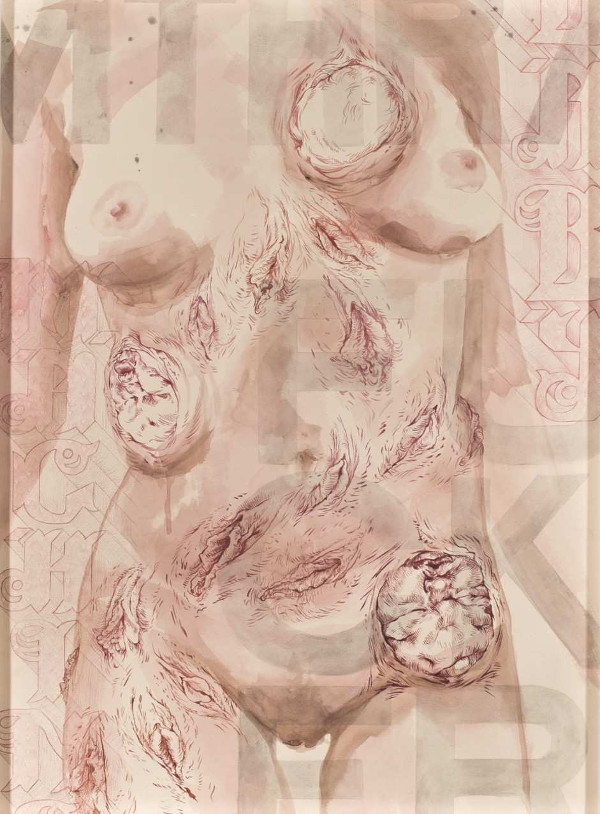 Pen, Pencil, Paint – Bayly's Style of Work
From graphite drawings to figurative acrylic paintings on canvas, Helen's body of work is always challenging and exploratory. Precise and grandiose, Bayly's works are primarily painted with monochromatic ink on large-scale paper, giving her no room for mistake.Using pen, pencil or paint, her work always represents a study of human psychology, narcissism, and fragility, whose themes are suitably packed in various series – Origins, Lust for Life, Making Friends with the Devil, and Give Me What I Can't Have.
By shifting mediums, each of her series of works are distinctive, characterized by common themes, symbols, imagery and visual effect. Once a sequence has been finished, a sense of closure is present in the artist's mind, thematically and stylistically. When a new idea comes, Bayly welcomes it as an opportunity to explore something new in depth, as a challenge to get out of the comfort zone.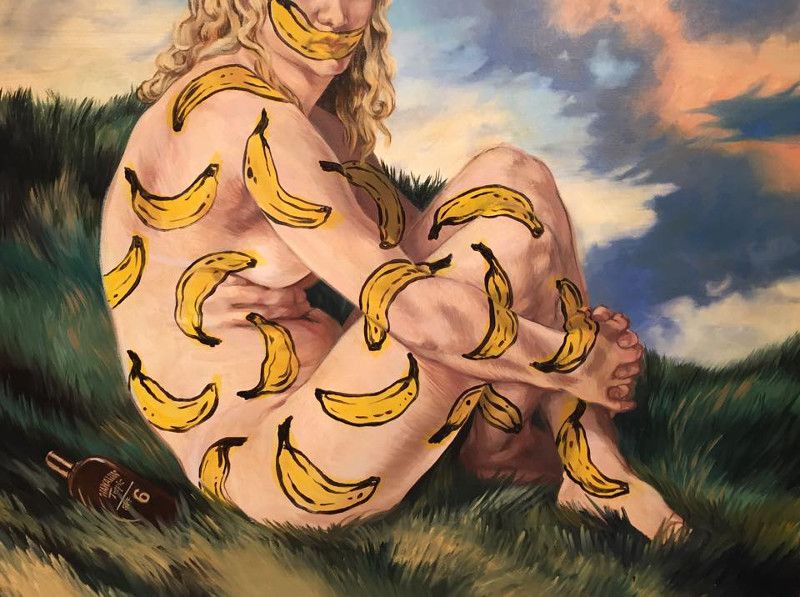 Bayly's Exhibitions and Other Work
Helen Bayly worked for a period of time as an art teacher, passionate to bring art closer to her students, and to inspire them. In addition, she is a founding member of A Simple Collective. Her art has been exhibited in group and solo shows, in venues such as Modern Eden Gallery, Space Gallery, White Walls, California Academy of Sciences, LoPo Gallery, Shooting Gallery SF, and many others. Recently, Helen quit her day job in order to fully focus on her art career. When she's not in studio working on and looking for themes of her future series, she works on mural commissions, portraits, and sign painting. Bayly's most recent body of work, titled Raised on Promises, was exhibited at her solo show at the White Walls Gallery, SF.
Helen Bayly lives and works in San Francisco, US.