Many artists throughout history have shown that to be an artist means to express through creation, regardless of its form. Consequently, portfolios of a large number of artists contain more than one type of creative output, spanning sculpture, painting, drawing, and many other various mediums and their combination. An artist that pushes this notion to its limits in contemporary times is Hervé Di Rosa, immersed into all sorts of creative ways throughout his prolific career. Known and recognized widely for his signature caricatures, his diverse practice faithfully keeps the spirit of Pop, finding its way to numerous collections and gallery walls.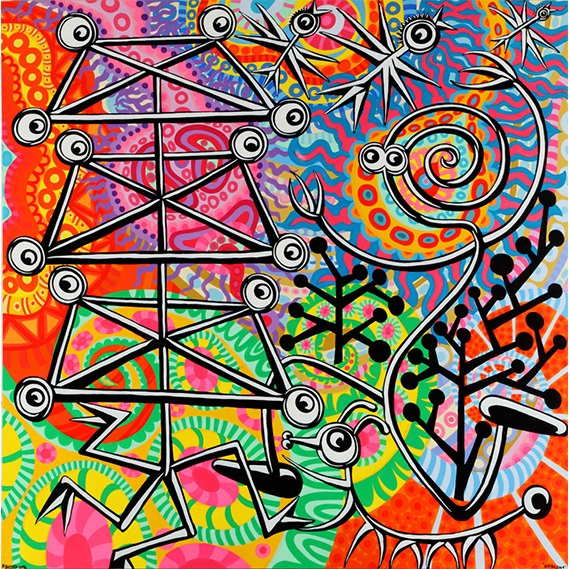 Artist of the World
With his first exhibition held in 1981, Di Rosa has developed his practice extensively and in a number of different directions. Truly diverse, he's been across the globe learning all sorts of skills that would lead to artistic expression, showing his work just as far and wide. From Tunisia, Bulgaria, and Ghana to Cuba, Mexico, and the United States, among others, Herve Di Rosa traveled seeking knowledge and establishing a unique place in the contemporary world of art. Forming a style that contains a lot of different elements yet belongs to none, his works are recognizable regardless of the medium.
Herve Di Rosa established a unique place in the contemporary world of art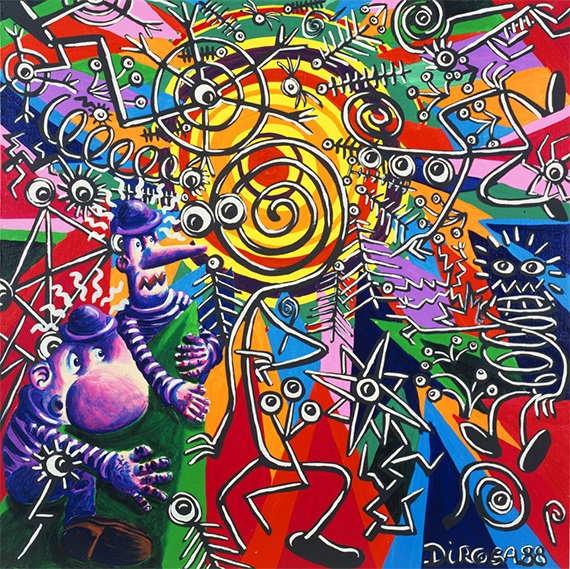 Diversity of Di Rosa's Art
Although diverse in medium and techniques in his portrayals, Di Rosa's art never strays from his bold designs and iconic characters which enable his works to be singled out from the crowd. Applying an aesthetic akin to the common people, his travels led him to implement his style to a myriad of different traditional techniques, starting from the Bulgarian icon-painting style. After several decades, his oeuvre is no less than astonishing, encompassing designing woven baskets in South Africa, sewn clothes called Mullah in Colombia, bronze sculptures in West Cameroon, lacquers in Vietnam, sequin Voodoo flags in Haiti, and other artistic creations. Known for a recurring narrative with recognizable characters that span various mediums, Di Rosa shows that art can truly take any form.
The artist shows that art can truly take any form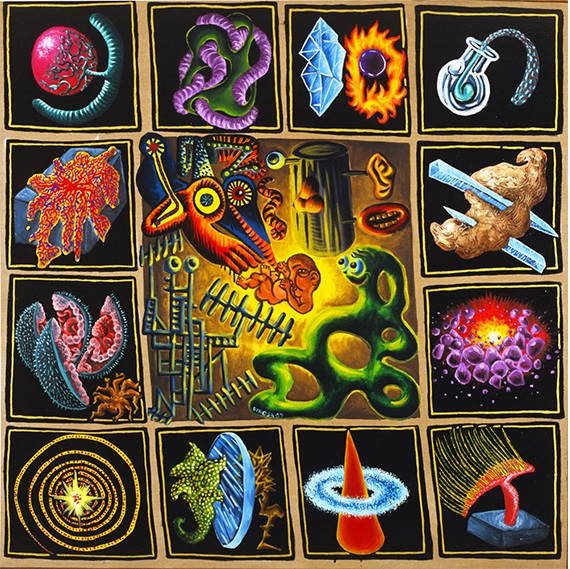 Supporting the World of Art
Implementing a large variety of crafts into his work brings merits beyond those of his own output: Hervé Di Rosa has revitalized a large number of those techniques by incorporating them into his practice. His art has brought him great acclaim over the years and he was charged with executing numerous public frescoes and murals in France, Japan, Italy, and Mexico, in addition to exhibiting widely across the globe. With his work being on display in museums around the world, Di Rosa decided to give back to the art world and the new generation of artists to come, founding the International Museum of Humble Arts in 2000 in Sète. Covering many fields of contemporary art, Herve Di Rosa is a true face of artistic expression.
The artist is represented by Joël Knafo Art Gallery.
Di Rosa lives and works in Miami and Paris.
Featured image: Herve Di Rosa. Photo via rouvre.com.
All other photos courtesy of the artist.