Hervé Saint-Hélier is a French photographer who primarily focuses on individuals and their journeys in his practice.
Travel Photographer
Self-taught, Hervé Saint-Hélier gained experience working for the Sipa and Sygma agencies as a news photographer. In 1998 Saint-Hélier decided to abandon current events and dedicate himself to more artistic approach, producing realistic, narrative photographs.
Inspired by his journeys around Europe, the United States, and Asia, the artist focuses on the details of everyday life in the places he travels to. His snapshots transport the observer in the most basic and universal experience of men in transit, men who move. Departure lounge, staircases, view of a hotel swimming pool, and taxi abandoning passengers at the corner of a street, are just some of the ordinary details which the artist captures in his pieces.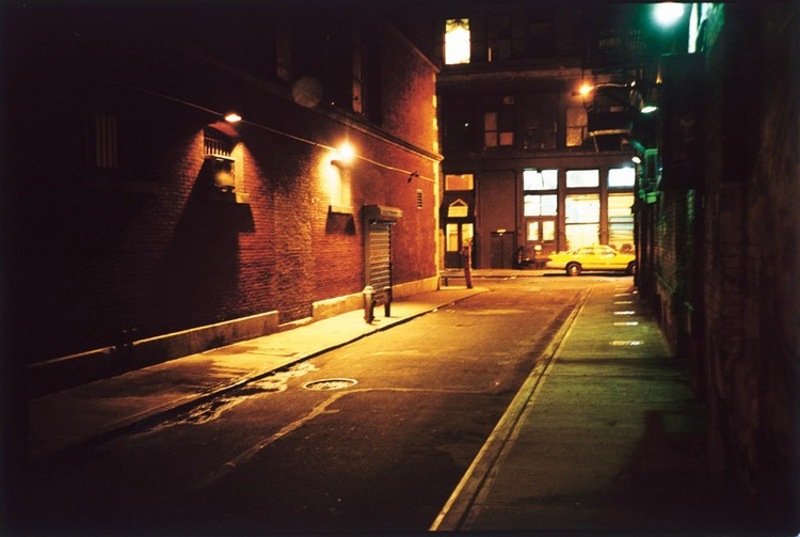 Vibration of the Light
Equipped with a traditional camera, Hervé Saint-Hélier relentlessly follows the trails of every continent coveting the impending visual phenomena that he senses. Traveling through places such as Siberia, India, Asia, Amazonia, Europe and Ethiopia, among others, the artist focuses his attention on the vibration of the light, whether it is cold and blue, hot and incandescent, natural or artificial, lending a contemplative eye on the world, scrutinizing the reality with a remarkable sense of observation.
"Star lights are my muse. I just reveal what I see… What I photograph is natural, I add no effect. I have a deep envy for seeing something else." – Hervé Saint-Hélier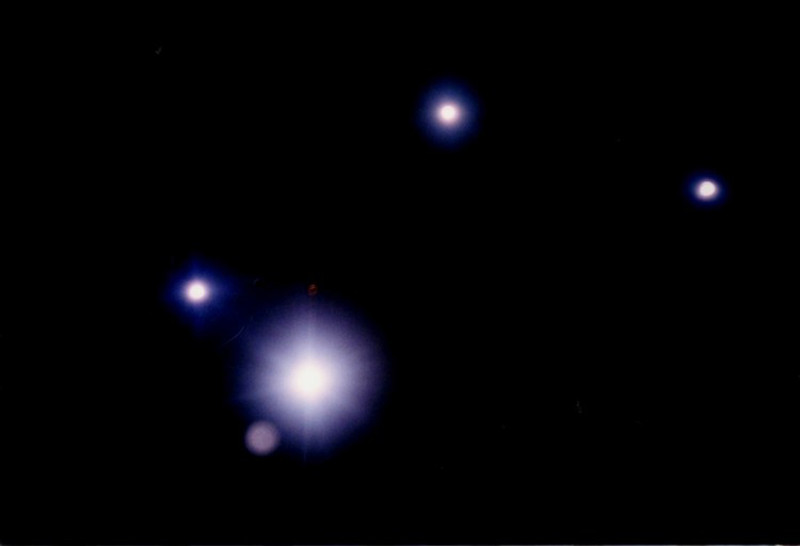 Voyages Urbains
The series Voyages Urbains is one Hervé Saint-Hélier's most symbolic series. It was mainly realized in 1997 to 2001 in Tokyo and New York and was presented by Marlborough Gallery, New York in 2008. Entitled Voyage, it was Saint-Hélier's first solo exhibition in the U.S.
In 2014 the series Voyages Urbains was presented at the gallery Géraldine Banier in Paris, France.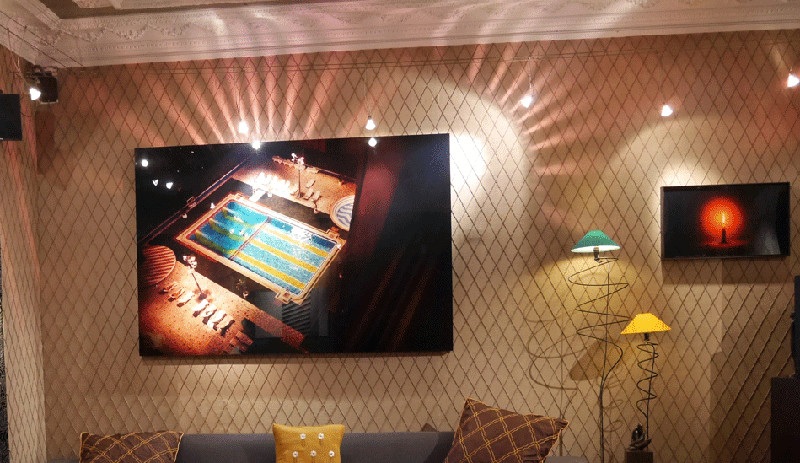 Hervé Saint-Hélier has participated in numerous joint exhibitions, in London, New York and Paris, amongst other places.
His work is included in many collections, including the Société Générale Collection, Paris, France, and the Carmignac Foundation Museum, Porquerolles, France.
Hervé Saint-Hélier lives and works in Paris.
| Year | Exhibition Title | Museum/Gallery | Solo/Group |
| --- | --- | --- | --- |
| 2014 | Voyages Urbains | Galerie Geraldine Banier, Paris | Solo |
| 2014 | Aphrodisia - 3rd Edition of Bizarro a Saint Germain Exhibition-Circuit | Galerie Geraldine Banier, Paris | Group |
| 2010 | 11 Pop Hymns with the American's peers and the Young British Generation | Alexia Goethe Gallery, London | Group |
| 2010 | Unknown | Palais des Beaux Arts de Lillet | Group |
| 2009 | Prints and Photographs by Contemporary and Mordern Artists | Marlborough Gallery, New York | Group |
| 2009 | Art Chicago | Marlborough Gallery, New York | Group |
| 2009 | Armory Show | Marlborough Gallery, New York | Group |
| 2009 | INK art fair | Marlborough Gallery, New York | Group |
| 2008 | Voyages Urbains | Marlborough Gallery, New York | Solo |
| 2008 | Summer Show 2008 | Marlborough Gallery, New York | Group |
| 2008 | Unknown | Galeria Marlborough, Madrid | Group |
| 2008 | Unknown | Galerie Van Der Straeten, Paris | Group |
| 2008 | Art Chicago | Marlborough Gallery, New York | Group |
| 2007 | Unknown | Marlborough Gallery, New York | Group |
| 2007 | Ink Art Fair | Marlborough Gallery, New York | Group |
| 2006 | Slick 01 | Vanessa Suchar, Paris | Group |
| 2006 | Story | Alexia Goethe Gallery London | Group |
| 2005 | Art Paris | Galerie R&L Beaubourg, Paris | Group |
| 2005 | Errances Urbaines, Arles2005 | Le Off du Off au couvent, Arles | Group |
| 2005 | L'oeil en Seyne, L'Air | Villa Tamaris, La Seyne-sur-Mer | Group |
| 2005 | Etoiles et Villes | Gallery ES, produced by Yukari-art inc., Tokyo | Solo |
| 2003 | Festival Terre d'Images | Biarritz, France | Group |
| 2003 | Le Salon for Art Collectors | Vanessa Suchar, Bruxelles | Group |
| 2003 | Le Salon for Art Collectors | Vanessa Suchar, London | Group |
| 2002 | Le Salon for Art Collectors | Vanessa Suchar, London | Solo |
| 2002 | Unknown | Arthouse, Berlin | Group |
| 2002 | Art Paris | Paris | Group |
| 2002 | Unknown | Galerie R&L Beaubourg, Paris | Group |
| 2002 | ARCO | Madrid | Group |
| 2002 | Couleur | Nobu White Room, Vanessa Suchar, London | Solo |
| 2001 | Voyages Urbains | Galerie R&L Beaubourg, Paris | Solo |
| 2001 | Jolis Momes | Galerie Acte 2 Photographies, Paris | Group |
| 2001 | Tempete sous un Crane | Galerie Valérie Cueto, Paris | Group |
| 2001 | Face a Face | Galerie R&L Beaubourg, Paris | Group |
| 2001 | Blanc | Galerie Valérie Cueto, Paris | Group |
| 2001 | Le Salon for Art Collectors | Vanessa Suchar, New York | Group |
| 2001 | Le Salon for Art Collectors | Vanessa Suchar, London | Group |
| 2000 | Rouge | Galerie Valerie Cueto, Paris | Group |
| 2000 | Argos Project | Vevey, Suisse | Group |
| 2000 | Narcisse Blesse | Galerie Passage de Retz, Paris | Group |
| 2000 | Le Salon for Art Collectors | Vanessa Suchar, London | Group |
| 2000 | Le Salon for Art Collectors | Vanessa Suchar, London | Group |