Hyland Mather aka X-O is an assemblage artist who creates works out of found objects or as he likes to call them lost objects 1. The artist collects discarded objects from both urban and natural environments, cities, dumps, forests, and fields. The artist then reassembles these found things to make them regain their purpose. He describes his creative process as Zen-like as its composed of finding, collecting and assembling abandoned and discarded objects.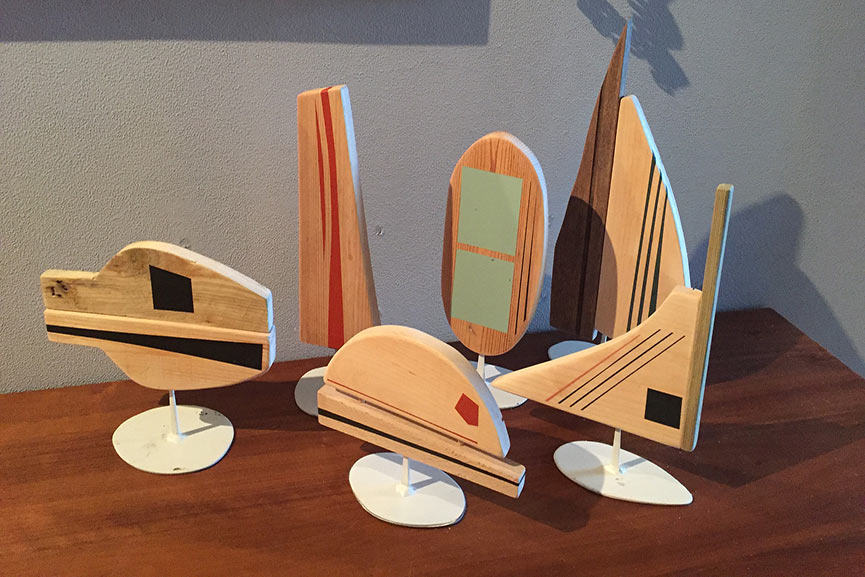 Finding the Purpose for Lost Objects and Running a Gallery in Amsterdam
Hyland Mather is an American artist born in the city of Denver, Colorado. Among several of his projects, The Lost Object is his most relevant body of work to this time. The Lost Object is a long term ongoing undertaking by the American artist that turns seemingly useless things into useful works of art. In The Lost Object the artist employs an array of found objects including scrap wood, metal, plastic and occasionally original artwork on paper, to create his intricate postmodernist art installations. Apart from creating wonderful works of art, he also finds time to run a gallery in Amsterdam where he sometimes exhibits his works. Art space entitled Andenken Gallery was founded in 1997 and has hosted exhibitions by some of the finest street artists of today, long before this genre has gained the appreciation and the popularity it enjoys today.
The artist turns seemingly useless things into wonderful works of art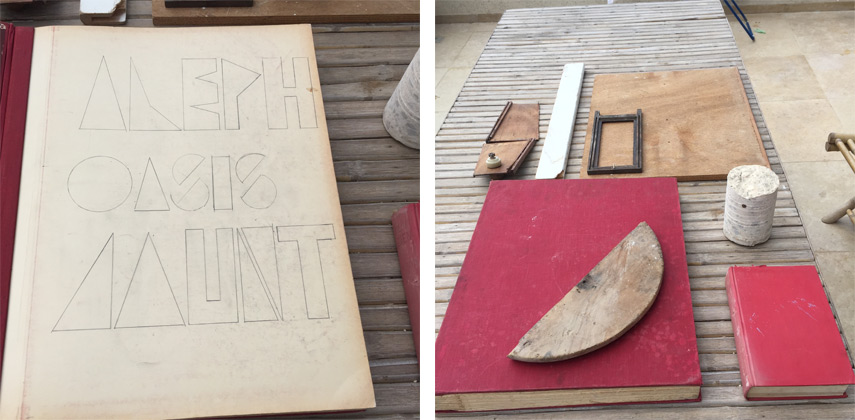 Stunning Art Installations
Hyland Mather is also active on the streets where he creates murals and urban art installations in collaboration with his partner Amanda Marie. In 2014 X-O and Amanda Marie created a street art entitled Beautiful Times and began embellishing various cities in the US with beautiful murals, stencils paintings, and installations. The undertaking had a humanitarian background since its goal was to raise awareness for Morgan Adams Foundation for pediatric research and the Lady Bird Johnson Wildflower Center.

Hyland Mather installations decorate the streets of various cities around the globe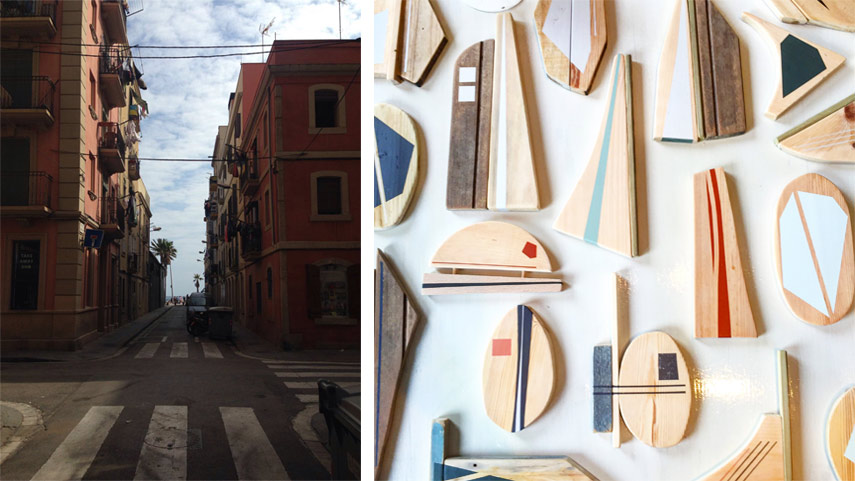 The Trip to Haifa
In September 2016 the assemblage artist joined The Jaunt project that enables travels to various continents to aspiring creatives with a goal of introducing them with fresh inspiring surroundings. During the Jaunt, Hyland Mather embarked on a trip to Haifa, Israel that resulted in the artist latest series of sculptures entitle Aleph. Aleph is the first letter of the Hebrew alphabet by also the story by Jorge Luis Borges. According to the short story Aleph is a point in the universe "that contains all other points. Anyone who gazes into it can see everything in the universe from every angle simultaneously, without distortion, overlapping, or confusion". With its simple geometrical lines and earthy tones his Aleph installations can appear as a world of its own. Trough the years he exhibited his artwork in various cites around the globe including his home town of Denver.
The artist is represented by The Garage gallery in Amsterdam
Hyland Mather lives and works in Amsterdam.
References:
Anonymous.

Contemporary Street Artists X-O And Amanda Marie Make Their Mark On Eugene

, Jordan Schnitzer Museum of Arts [Novembar 20, 2016]
Borges, J.L. (2004), El Aleph, Penguin Classics
Featured image : Hyland Mather Portrait – image courtesy of the artist
Images courtesy of The Garage Amsterdam unless otherwise credited
| Year | Exhibition Title | Gallery/Museum | Solo/Group |
| --- | --- | --- | --- |
| 2016 | The Jaunt | The Garadge, Amstrdam | Solo |
| 2016 | Amanda Marie und Hyland Mather | JRGallery, Berlin | Group |
| 2015 | Urban dream Wall | Trace TV, Paris | Group |
| 2015 | Guerrilla Cam Wall | Plan9 Office, Le Perreux | Group |
| 2015 | World of Warcraft Wall | Helffest Open Air, Clisson | Group |
| 2015 | Spell Check, The Text Exhibition | Parlor Gallery | Group |
| 2015 | Direction / Instruction | C.A.V.E. Gallery, Venice, CA | Group |
| 2015 | Haha X Paradigm Class Of 2013/14 Reunion | Paradigm Gallery + Studio, Philadelphia, PA | Group |
| 2015 | Untitled | Mad Max Savage Road | Group |
| 2015 | Metal Gear Solid V | Konami Store, Paris | Group |
| 2014 | Balancing Act | C.A.V.E. Gallery, Venice, CA | Group |
| 2014 | Buse Wall | Manoir ARTtitude, Le Perreux | Group |
| 2014 | Le Guide Wall | 25eme étage, Tour Pleyel, Saint | Group |
| 2014 | 9ème Concept & Bruno Leyval | Mulhouse | Group |
| 2014 | Lotus Wall | Espace Grün, Cernay | Group |
| 2014 | Sublime Skinz | La Favela Chic, Paris | Group |
| 2014 | BEAUTY/BEAST | Masters Projects, New York | Group |
| 2014 | Lost Corcosa | Masters Projects, New York | Group |
| 2014 | Beautiful Times | C.A.V.E. Gallery, Venice, CA | Group |
| 2014 | Made by Sarenza | Café-boutique éphémère | Group |
| 2013 | Deck the Walls: Annual Holiday Group Show | C.A.V.E. Gallery, Venice, CA | Group |
| 2013 | Deck The Walls | C.A.V.E. Gallery, Venice, CA | Group |
| 2013 | Sadhu Wall | Motoco, DMC, Mulhouse | Group |
| 2009 | Indian Wall | Jam Group Show, Vitry | Group |
| 2009 | Tibetan Wall : C215 & Bruno Leyval Collab' | Hackney Wick,Londres | Group |
| 2008 | Tibetan Wall | Cargo, Londres | Group |
| 2008 | Untitled | Fresque Cultures du monde, Strasbourg | Group |
| 2007 | Awake Studio | Foundation Gallery, Mulhouse | Group |
| 2007 | L'Arbre d'en face | Le Passage, Strasbourg | Group |
| 2007 | C215 Masks Attack show | Galerie INOPERAbLE, Vienne | Group |
| 2006 | Awake Studio -Laser Game | Complexe Kinepolis, Mulhouse | Group |