Every once in a while, we have the opportunity to witness new artists emerging upon the scene that are, simply put, a real breath of fresh air. This is the case with Issa Salliander, a young woman who paints pieces concerning questionable identities and dichotomies. Her works are often largely scaled, so we are able to see all the details in them without much hassle. However, those details may not always be enough to decipher the messages of her paintings – such efforts can often be a futile attempt as her work is full of questionable motifs, dual meanings and are always open to discussion.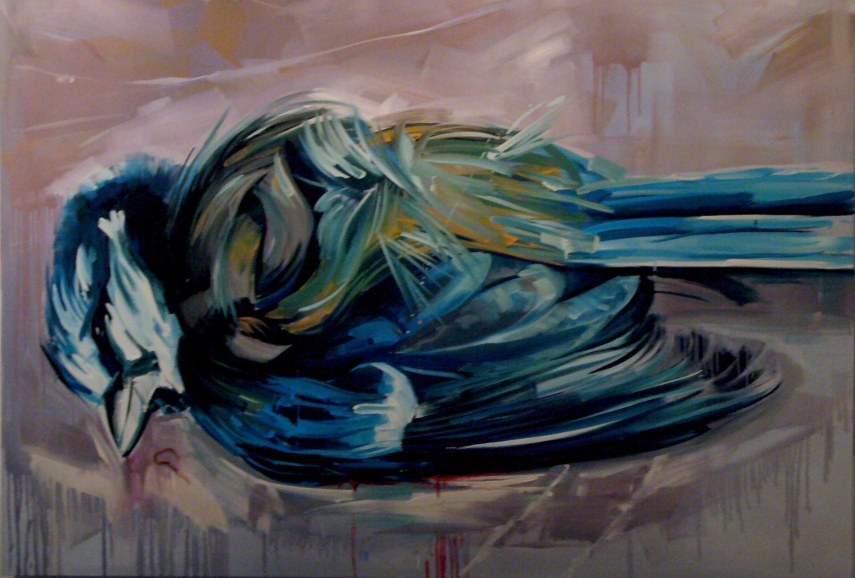 Artistic Beginnings
Issa Salliander was born in Stockholm, Sweden, during the year of 1986. When she was in her early teens, Issa moved with her family to Oxford, England. Such a radical change of scenery was not easy for a young girl, but it was here that Salliander started to develop the creative side of her personality. Soon, she started attending classes at the City & Guilds of London Art School, where she completed her MFA in 2006. Armed with a vast knowledge of artistic expression she acquired during her studies, Salliander began her career as a painter after wrapping up the education segment of her life. By her own acknowledgement, Issa built the basis for her art on one simple sentence her teacher Paul Saville once said to her: White is never white. Salliander wished to somehow incorporate that statement throughout her work and ultimately managed to do so – as you will soon come to see. Before she was able to start, she needed to assemble an atelier from which she would be able to draw inspiration and encouragement. Issa obtained a semi-basement space she transformed into a unique workshop. She filled it with objects which stimulate her and dramatically lit that room with industrial skylights. The studio has extremely high ceilings, which came in handy when Salliander decided to work on her large-scale paintings.
Salliander's paintings are often open for personal interpretation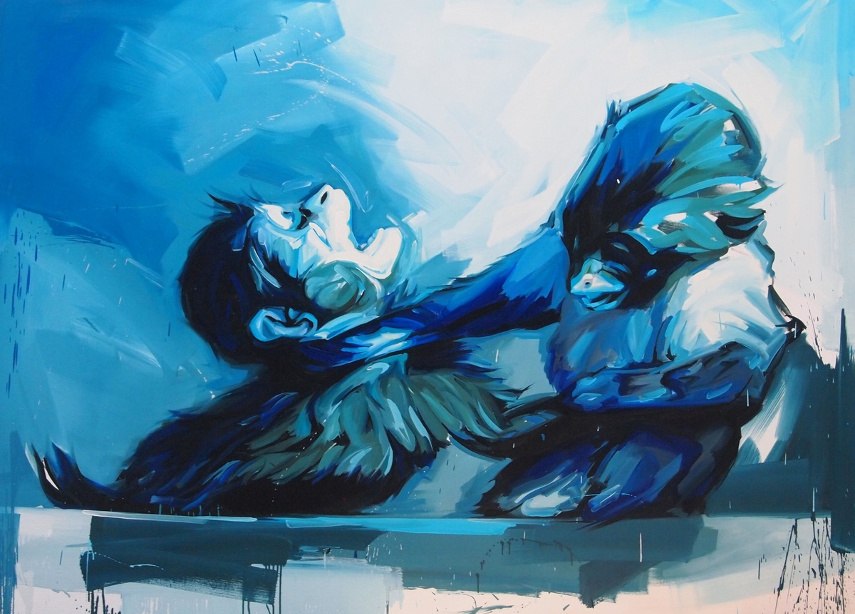 Interpreting Salliander's Work
The strongest feat in her artwork is the constant battle of good and evil, the dramatic conflict of life and death, the light vs dark. Her paintings are kind of vague, so much is left for the audience to question and discover on their own. Another characteristic of Salliander's is a slight notion comparable to the psychedelic rock music of the 60s and 70s. This artist uses the traditional technique of oil painting in a new, completely original way uniquely her own. Salliander manages to achieve an interesting blend of naturalist figuration and an almost abstract expressionism. Her paint is used freely and loosely, but simultaneity also very precisely – her pieces may give away the appearance they were made in a spontaneous fashion, but this is nothing but a clever ilusion. If we were to try and compare Salliander's paintings to someone else's work, the natural outcome of that discussion might be Willem de Kooning – an artist in whom Salliander personally finds inspiration. Both of them share a similar expressive attack in their respective works. Salliander's pieces have a way of transporting the viewer into their own unsettled world. They are both mystifying and enticing. Over the course of her relatively short career, Issa's artwork was displayed on many occasions and her pieces are already held in high regard in quite a few collections.
Salliander's work can get quite abstract from time to time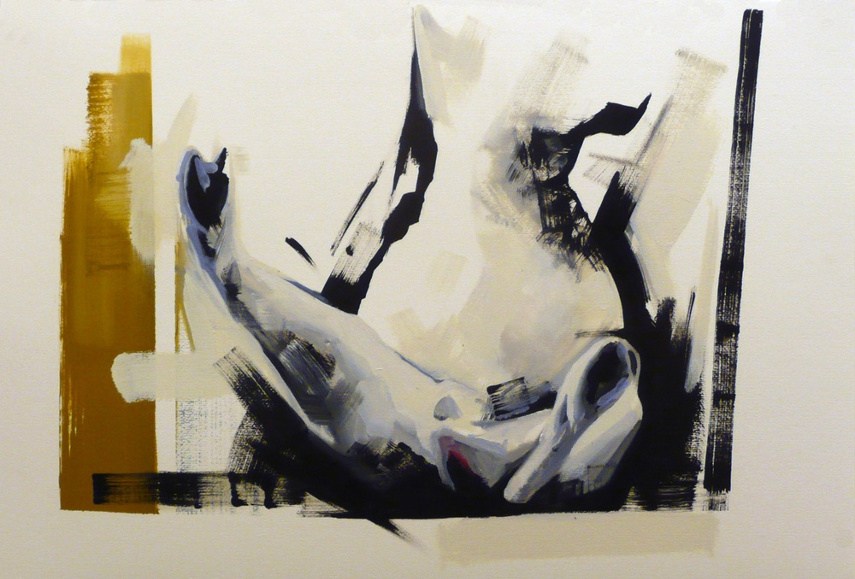 Like A Good Old Rock Song
We desperately need artists such as Issa Salliander. That desire to create something completely new, unique and independent from other artistic sources – those are the things that will drive art history forward in the future. Keep in mind, Issa is still very young and her art will definitely evolve over time, but it is already easy to see how much potential there is in her pieces. In the meantime while this painter tries to reach the top of the artistic scene, we are left with her current work, which Salliander herself described as old rock songs – Like a good old rock song, the key ingredients for my pieces are humour, feelings of good/light and evil/dark, and a sprinkle of ambiguity. The paintings should all tell a story about its subject, but not necessarily the same story to everyone.
The artist is represented by Lisabird Contemporary in Vienna, Austria.
Issa Salliander lives and works in London (UK).
Featured Image: Issa Salliander – Photo of the artist – Photo Credits Artitious
All Images Photo Credits Issa Salliander