The fascination with geometrical shapes marked the opus of Jean Despres and ensured his position as one of the most innovative artists of the 1920s and 1930s in the field of jewelry. The way he performed peculiar approach to composition and shape made practice prolific and progressive. Though the works of Despres can be perceived as futuristic and even brutalist they perfectly reflect art world tendencies from the before mentioned decade.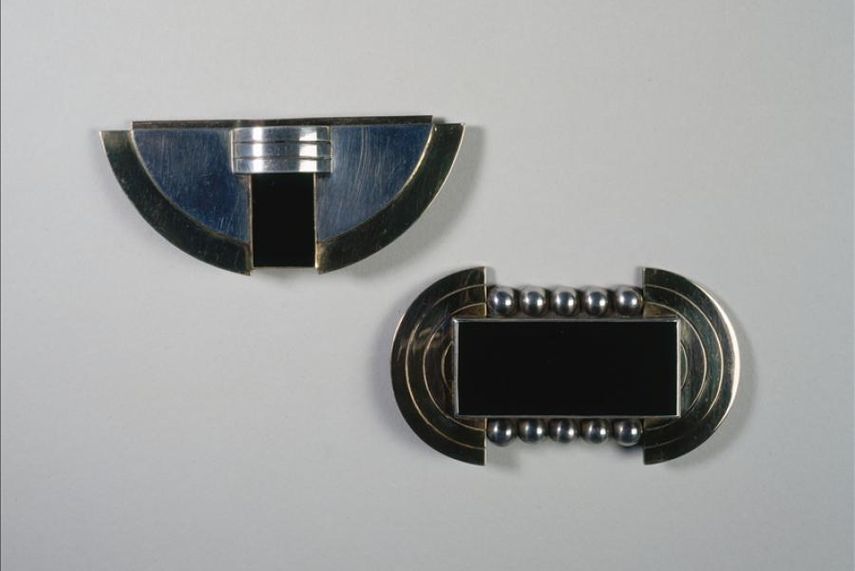 Becoming The Jeweler
Jean Eugene Gilbert Despres was born in 1889, in Avallon, a small town in Burgundy. His parents run the jewelry business so naturally, the boy was sent to Paris for an apprenticeship at his father's friend who owned jewelry and metal workshop. In his spare time, Despres hanged around Montmartre where he met Modigliani, DeChirico and Georges Braque, one of the founders of Cubism. Despite the beginning of WWI, the artist found employment making aircraft parts which will reflect greatly on his later jewelry designs.
Highly Sophisticated approach to coloring and forms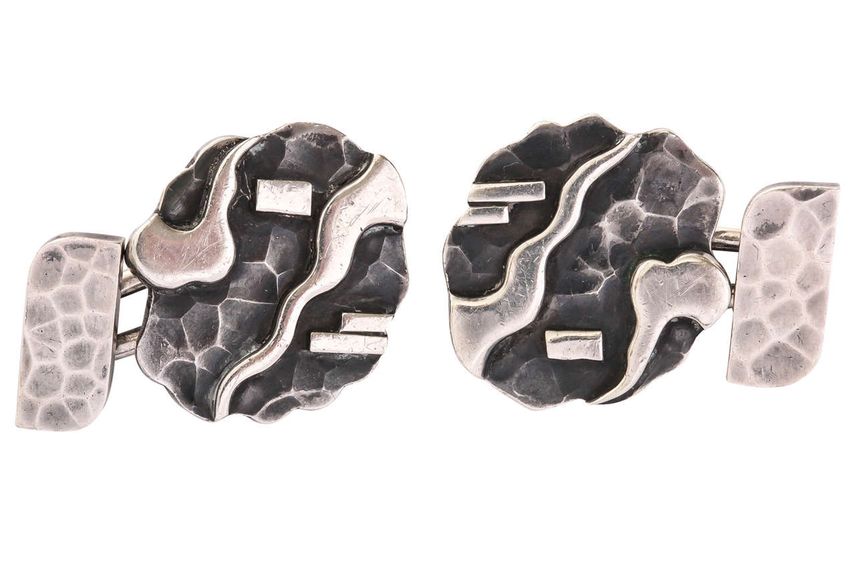 Developing Personal Style Through Jewelry
On the basis of previous experience and Cubist influences, Despres started building his own and rather unusual aesthetic. The artist had no particular interest in mainstream jewelry. For example, he used gold only in thin sheets applied to the silver for color contrast. Semi-precious stones such as coral, chalcedony, onyx, malachite and lapis were often accompanied with enamels in order to accentuate contrast of geometric elements. The works that were done between 1929 and 1937, incorporated small, Cubist paintings that were reverse-painted on glass by the Surrealist artist Etienne Cournault. Interestingly, famous movie star and dancer Josephine Baker was quite taken with them, and one brooch, which depicts a dancing figure, was most certainly of her.
Jean Despres was triggered by dynamism and fluidity
Metal Work of Jean Despres
Besides enchanting jewelry designs, Despres has produced a great number of everyday objects like vases, tea and coffee services, flatware, trays, etc. The early pieces were quite severely geometric often relying on a hammered surface for textural interest. All the way through the 40's, 50' and into the 70's, his work became less complex but later pieces do not have the originality and power of his earlier designs.
Devotion to avant-garde vocabulary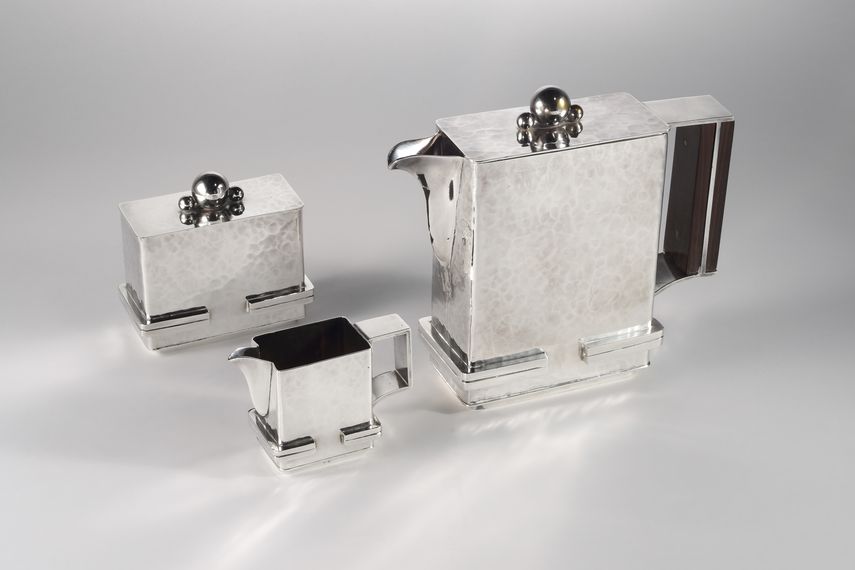 The Heritage of Stunning Beauty
The almost mechanic and somehow brutal jewelry perfectly expressed the new aesthetic of the time and reflected the intersection of fine and visual arts. His works were additionally acclaimed and admired by the new breed of modern, emancipated women, and Jean Despres was even nicknamed the Picasso of jewelry work. During the time, the artist exhibited in all the important national and international exhibitions and won numerous prizes. His work was appreciated, and purchased as well, by many important writers and artists among them the influential critic and curator Andre Malraux and Andy Warhol, who was an enthusiastic collector of his jewelry and boxes. The unpretentious and uncompromising agenda behind Despres's work, as well as the high level of skillfulness and innovation, made him as perhaps one of the most iconic jewelry designers of the 20th century.
Jean Despres passed away in 1980, in Avalon.
Featured image: Jean Despres – Deco Gold Cufflinks, 1940 – image courtesy of 1stdibs
All images are used for illustrative purposes only