Creating photographs with the texture of paintings, Jean Lebreton makes brilliant works that combine contemporary and ancient techniques. Revealing the encaustic, an artistic process dating from the fourth century B.C. which uses the beeswax as a paint, he started to apply it on to photographs he had developed and glued on wood. Especially fascinated with colors and light changes, his life in New York brought a fresh mark into his work. First interested in drawing, he soon realized that photography was the profession he would be devoted to. Developing an expertise in mixed media, conjoining photography and paint created with colored pigments added to melted wax, Lebreton transforms common images into fantastic creations.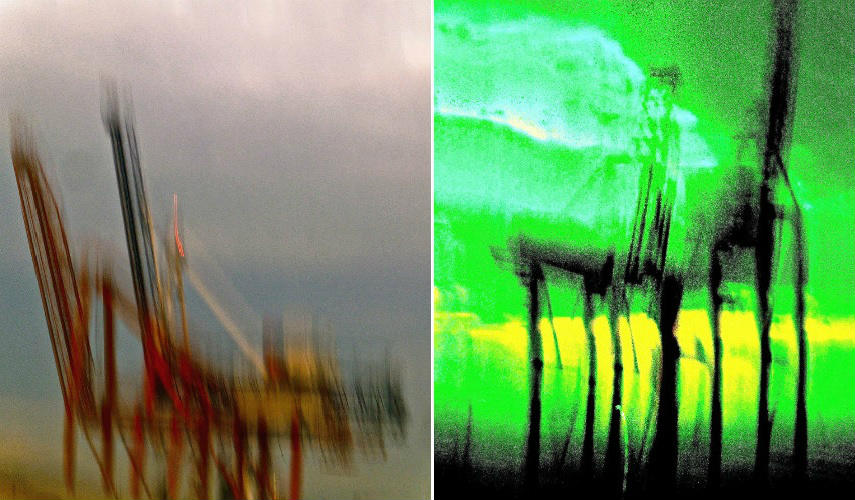 Photography: First Love and Profession
Considering photography was his great love since childhood, it was expected that Lebreton chose this career after graduating from schools of cinema, photography and journalism. For the first twenty years, he worked in the world of showbiz photographing singers for their album covers, posters and commercials. He spent three years in California as a reporter and fashion photographer and later moved to Bora Bora where he became the news correspondent for Les Nouvelles de Tahiti. Lebreton returned to Paris where he continued his education in advertising and merchandising, but soon after he left in a pursuit of more creative and colorful expression.
Lebreton left Paris in a chase for more creative expression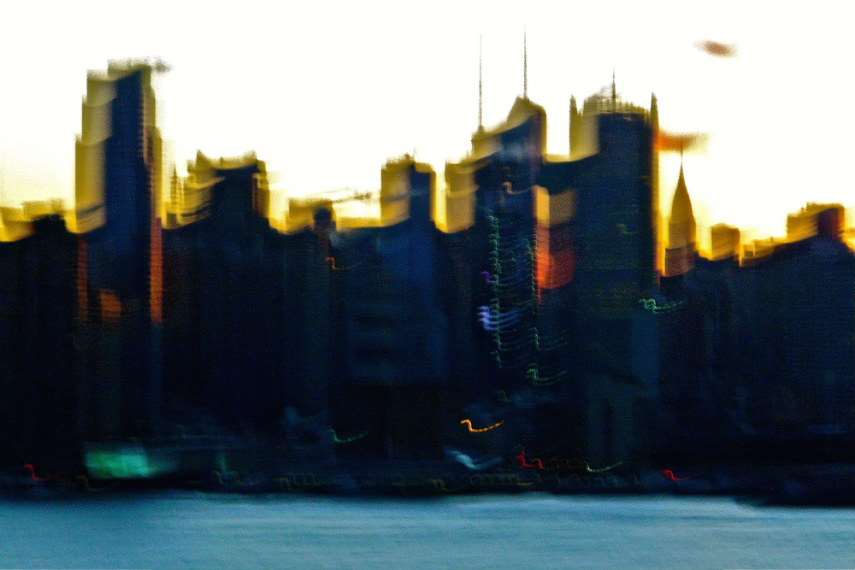 Revealing the Encaustic
Of the essential relevance for his work was an acquaintance with artist Jeri Eisenberg who uses non-traditional and alternative photo-based techniques. She dragged him into the world of encaustic and, as the result, Lebreton started to create interesting images adding the wax onto his photographs. Captured by possibilities and influences of his new hometown, he began to play with light and abstract forms revealing the dreams through his artworks. Resembling the paintings, his photographs covered with the wax layer, have a particular structure that emphasizes the emotion of all his impressions. The subjects of his latest photos, the Manhattan tunnels, are hardly recognizable behind the light rays and blurred surfaces.
He plays with light and abstract forms
New York and New Possibilities
From France -via French Polynesia – to the United States, Jean Lebreton finally found his true inspiration in New York. In his search for a new medium aiming to enchase his work and move it from the classical expression, he discovered encaustic which helped him to focus his images to prominent blur and abstraction with great texture possibilities. His originality lies in his special approach to developing photographs on wooden surfaces and peculiarity of his talent reveals his ability to transform the banality of daily scenes into a bright and poetic universe.
Jean Lebreton is represented by NDF Gallery.
Jean Lebreton lives and works in New York.Featured image: Jean Lebreton – NY Lights FX Red Hook
All images courtesy of NDF Gallery
| Year | Exhibition Title | Gallery/Museum | Solo/Group |
| --- | --- | --- | --- |
| 2016 | Urban Art Fair | NdF Gallery, Paris | Group |
| 2016 | Serie Men | Living With Art Gallery, New York | Group |
| 2015 | Fotover | NdF France, Paris | Group |
| 2013 | Unknown | La Maison de l'Art, New York | Group |