The value of the moment and memory in general in the work of Jemmiro seem to take the central role. The artist is fully devoted to searching new means of delivering imagination in that context and transferring in skillfully to the canvas. His works are fulfilled with subtle symbolism and suggest the artist's constant attempt to transcend his own perception in order to enhance the themes he processes with each work. The ethereal and surreal compositions are formed in a service of preserving and debating the very concept of memory and they do reflect Jemmiro's utmost concern for understanding the diversity of human nature.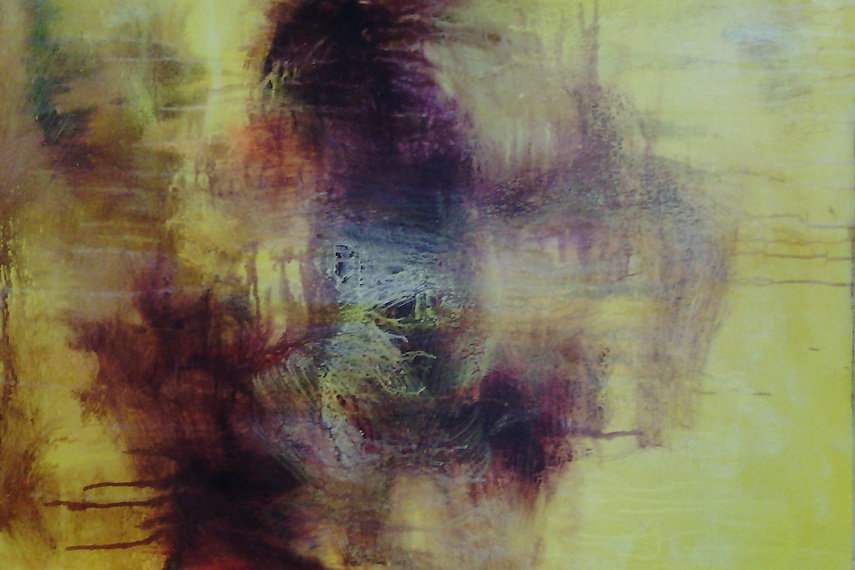 Moving to Become an Artist
Belmiro Antonio Jemusse or Jemmiro is born in 1976, in Mozambique. In 2003 he decided to become a full-time artist and has transitioned to South Africa due to limitations of Mozambique art scene. Soon after settling down, Jemmiro attended a basic course in drawing and painting in Nelspruit, Mpumalanga, while from 2006 to 2008 he studied at the Artist Proof Studio in Johannesburg, in order to complete a printmaking course. The course covered all aspects of printmaking: etching, mono-prints, paper litho, silkscreen, linocut, drypoint, etc. His career started to move in right direction, so the artist started exhibiting on regular basis and started receiving commissions from the collectors across South Africa, Mozambique, USA, UK, Japan, Canada, Portugal, Australia, France and many other countries.
Unusual approach to color combinations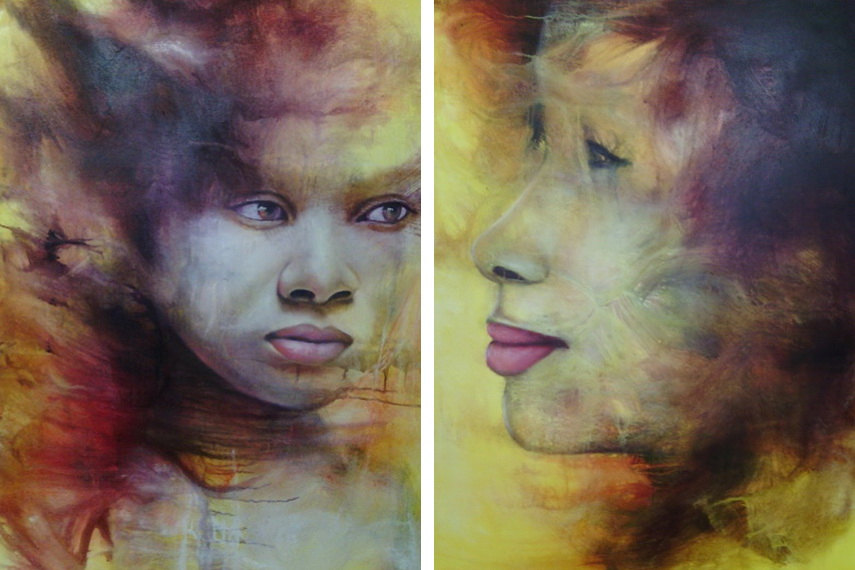 The Themes and Topics
Jemmiro's art practice is embedded in examining the myths, nostalgia, questioning elements. Although, the artist is constantly exploring new ways of bringing memories and imagination to light, his employment of humor as a significant element provides additional quality to the work. Whether fascinated by daily questions and answers, human expressions and beauty or the unreliable world we live in, Jemmiro patiently accesses the process in order to achieve the best results. The paintings are usually inhabited by imaginary figures in somehow abstract and almost eerie atmosphere which contribute the whole composition being perceived as some form of a myth or a memory fading away.
Dreamy atmosphere in the service of depicting nostalgia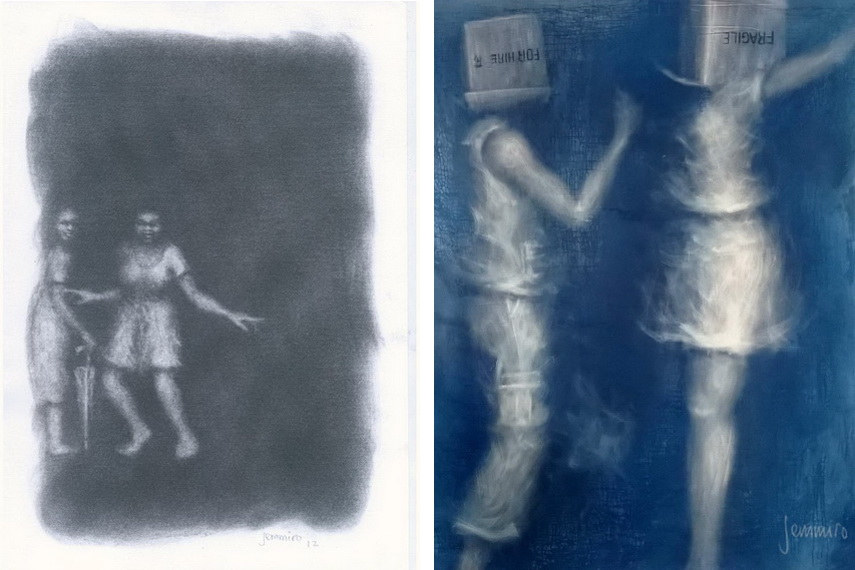 The Saudades and Superblur Art Movement
The artist is prone of using the word saudades to describe his work. It doesn't have a direct translation in English, it is more of a syntagma meaning the love that remains after someone is gone or in Jermmiro's interpretation memories and moments in time that are now gone and only the feeling of nostalgia remains. In addition to that notion, the artist has become drawn to the ideas of Superblur movement which refers to a method of creating art using the definition of the word blur. Certainly, he decided to express the longing for moments in time when humans were much more connected to each other instead of technology. Therefore, Jemmiro accentuates irrelevance of time and space in service of a memory of the human emotion.
The never ending fascination with complexety of human nature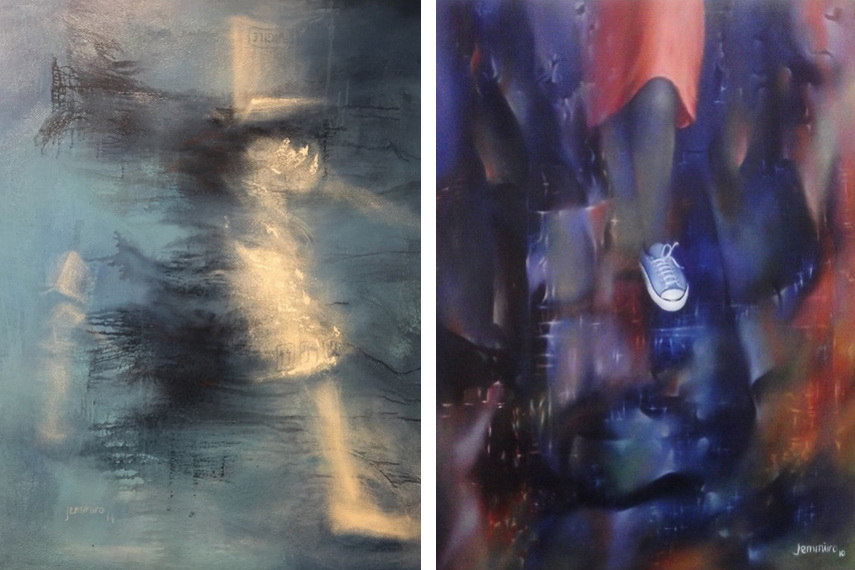 The Ongoing Work
In 2013 Jemmiro was a part of the Jo'burg Postcard Revival Project, which was launched with the exhibition of the original large-scale artworks and the postcards prints and was featured in many other group exhibition in South Africa as well as abroad and is a co-founder of D&J Art Works Studio. Apparently, Jemmiro's hard work and authentic ideas are constantly bringing him new collaborations, commissions, and exhibitions. Though his activity is spanning from media to media, the focus never ceases to decrease and with each new work the artist seems to upgrade his skills, but more importantly he grows as an artist in the conceptual sense.
Jemmiro lives and works in Johannesburg.
Featured image: Portrait of Jemmiro – image courtesy of Living Artist Emporium
All other images for illustrative purposes only