Jennifer Wagner is an American artist whose creative engine runs on toying with the notions of shadow, blur and reflection. Her mixed media work is a unique blend of plaster, acrylic paste and powdered pigment, components that all come together nicely in a style that pays homage to the ideals of classic impressionism. Willing to give up a little bit of control in order to reach the next creative level, Wagner oftentimes states that she is creating freedom from control and randomness from organization. Minimal yet surprisingly complex in her practice, many experts and art pundits like to state that she is building up her pieces rather than painting them.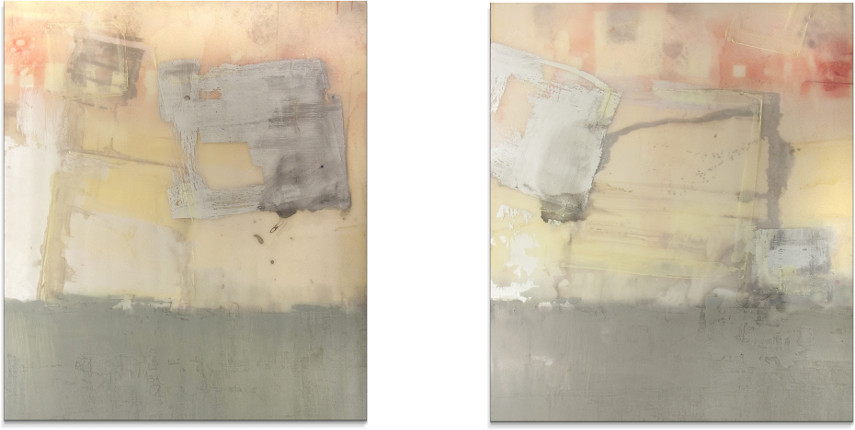 Long Developments
This artist was attracted to all forms of alternative culture art forms from the days of her early youth and these countercultures still play a major role in her work today. She worked very hard and very long at trying to discover a way to make unique art, to seek out her own voice. On this development course, she was heavily inspired and guided by the varied works of Karl Lagerfeld, David Lynch and Nick Cave as these authors were all brilliant within their own fields by being very individualistic. Soon, this artist was able to develop her own method of creating art using layers. By playing around with pictorial layers, she started aiming at creating tensions between these elements, regularly introducing contrasts. These are what give her artwork the characteristic look that truly separates her from most of her contemporary colleagues.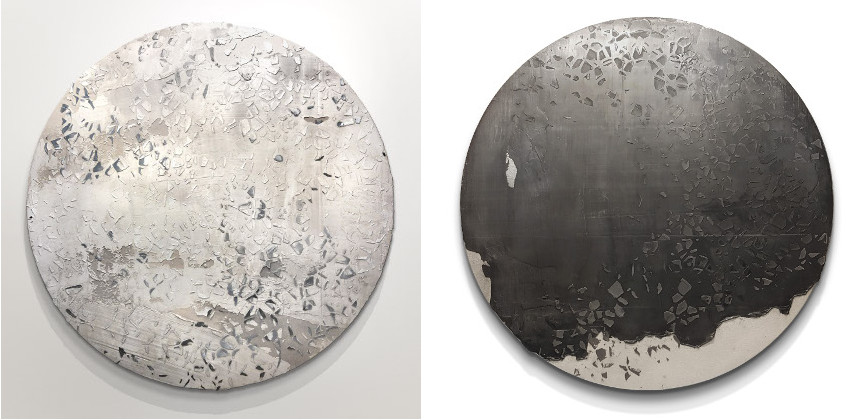 An Artistic Game of Chess
Her creative process is as free as its results. Each piece she makes is a consequence of a certain unplanned obsession and it progresses very slowly and strategically, almost imitating the way chess is played. Her mixed media paintings play with order and disorder, constantly offering some kind of contrast that creates tension within the composition. Nowadays, although she is still influenced by her aforementioned idols of Karl Lagerfeld, David Lynch and Nick Cave, this author seems to be mostly inspired by her studio itself. For her, this is where the artist's life is occurring and there is not a more productive place in the world. Interestingly, despite initially starting out by exploring the possibilities of classic expressionist art, she is now working at reversing that style. Furthermore, she now wants to achieve the sense of what she calls naturalness – a feature of her paintings that makes them look like they are not painted. Instead, they appear to just be.
Jennifer Wagner makes mixed media paintings that are characterized by a strong sense of tension between its elements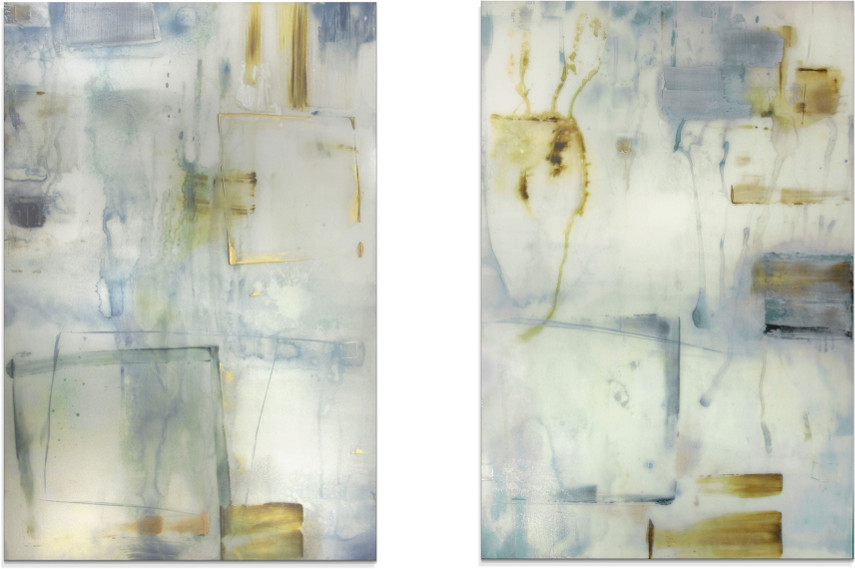 The Abstract Perfection of Jennifer Wagner
In a way, each form that finds its place on the canvases of this painter is an alter ego of the artist's inner self. Such a deep and psychological theory always makes sense when one is dealing with abstract art, but in this author's particular case, this seems to be a perfect fit. And that is only the emotional note, the inner life of her work that we are currently discussing – when her pieces are observed only as a visual being, they are still marvelous works rich with translucent layers that toy with light and shadow. Only when one manages to take both these creative fronts into account does the entire picture of this painter and her art start to fall into place.
This artist is represented by Exhibit by Aberson.
This artist lives and works in Freeport, TX, The United States.
Featured image: J. W. – Habitual Daydream (detail) – Image courtesy of the artist
All images courtesy of the artist and Exhibit by Aberson.