Jeremy Annear is a British artist who belongs to a late generation of Modern British artists, best known for his abstract paintings.
Education and Inspirations
Jeremy Annear was born in Exeter, England in 1949. He characterizes himself as a European Modernist. At a young age, while developing his artistic style, he was exposed to St Ives Abstraction, so his art is heavily influenced by it, particularly that of Peter Lanyon, Ben Nicholson, Barbara Hepworth and others. In his work, the "traces" of the 20th-century European Art are also visible, as Annear also took after famous artists such as Pablo Picasso, George Braque and Joan Miró. As he worked in Germany and Australia, both of these cultures have influenced him as well.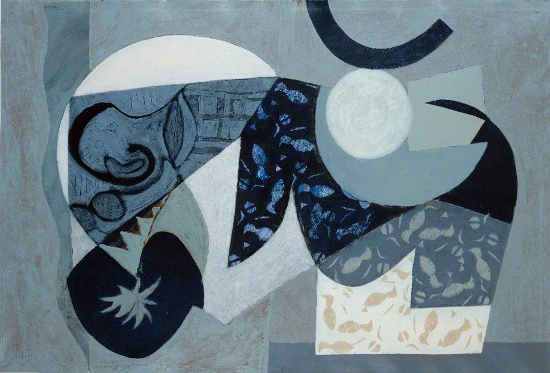 In 1966, he enrolled in Exeter College of Art, majoring in Painting and Printmaking three years later, after which he received his Bachelor of Education from Rolle College in Devon, England in 1976. He was a lecturer at South Devon College from 1982 until 1984.
Moving and Soaking In
Three years later, Jeremy Annear moved to Cornwall, Lizard Peninsula, wanting to dedicate himself to painting completely. During the time he spent there, Annear became a member of the Penwith Society of Artists in 1988, and Newlyn Society of Art in 1989 (four years later he was elected a member of committee). Having been awarded a DAAD stipendium in 1991, he moved to Germany, where he has created and exhibited extensively. Germans particularly liked his unique style, which is why Germany possesses the second largest collection of his artwork (after the UK). In 1993, he went to Sydney, Australia, where he stayed for a longer period of time. There he got in contact with the Aboriginal culture, which affected his work. He then returned to the UK, where lives to this day, with his wife Judy Buxton, who is also a painter.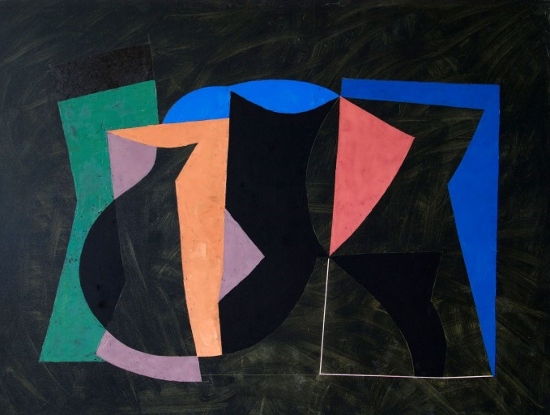 Technique
Annear uses a number of media – almost anything that comes to hand, as he says – but he focuses primarily on oil on board and canvas. The distinctive style of layering paint yields art pieces with textural surfaces, resembling reliefs. "I have always wanted to throw lots of paint onto my supports," he says. "Part of the deepest satisfaction of painting for me has been to achieve exactly what I want with the paint."
Annear manages to see a certain similarity among languages used to describe music, poetry, and painting. This "linguistic likeness" can as well be seen in many of his artwork titles, and just like Kandinsky for example, he is interested in synchronicity of music and the visual arts.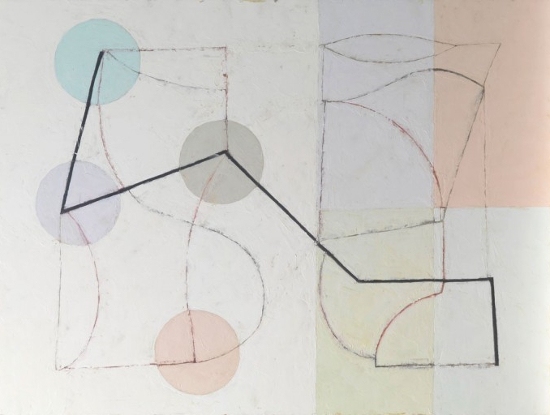 Annear has exhibited mostly in the UK, but his works were also popular in Germany, France and the Netherlands. He is represented by Messums Gallery in London, Campden Gallery in Gloucestershire, and as of March 2015, by IdeelArt Gallery.
Jeremy Annear currently lives and works in the UK.
Here you can read an interview with Jeremy Annear by IdeelArt.
| Year | Exhibition Title | Gallery/Museum | Solo/Group |
| --- | --- | --- | --- |
| 2013 | Jeremy Annear | Messum's London | Solo |
| 2013 | Jeremy Annear | New Craftsman St Ives | Solo |
| 2012 | Jeremy Annear | Campden Gallery | Solo |
| 2011 | Jeremy Annear | Messum's London | Solo |
| 2010 | Jeremy Annear | Campden Gallery | Solo |
| 2009 | Jeremy Annear | Messum's London | Solo |
| 2007 | Jeremy Annear | New Millennium Gallery, St Ives, Cornwall | Solo |
| 2004 | Jeremy Annear | New Millennium Gallery, St Ives, Cornwall | Solo |
| 2004 | Group Show | New Millennium Gallery, St Ives, Cornwall | Group |
| 2004 | ART 2004 | Islington Business Design Centre, London | Group |
| 2003 -1998 | ART 2003 | David Messum Gallery, Islington, London | Group |
| 2002 | Jeremy Annear | David Messum Gallery, London | Solo |
| 2002 | Art & Spirituality | Truro Cathedral, Cornwall | Group |
| 2001 | Jeremy Annear | New Millennium Gallery, St Ives, Cornwall | Solo |
| 2002-1996 | Kunst uit Cornwall | Amersfoort, Reina de Weyer, Holland | Group |
| 2000 | Jeremy Annear | David Messum Gallery, London | Solo |
| 2000 | Twenty Years of Contemporary Art | Falmouth Museum and Art Gallery | Group |
| 1999 | The Next Generation of Cornish painters | David Messum Gallery, London | Duo |
| 1999 | Aspects of Abstraction | Falmouth Art Gallery, Cornwall | Group |
| 1999 | Cornish Painting | The City Gallery, London | Group |
| 1999 | Cornish Art in the Nineties | Beatrice Royal Gallery, Eastleigh | Group |
| 1999/98 | Group Show | Innocent Fine Art, Bristol | Group |
| 1999/98 | The British Show Truro | Lemon St Gallery, Truro, Cornwall | Group |
| 1998 | Jeremy Annear | David Messum Gallery, London | Solo |
| 1998 | Jeremy Annear | New Millennium Gallery, St Ives, Cornwall | Solo |
| 1998 | 5 Leipziger Jahresausstellung 1998 | Leipzig, Germany | Group |
| 1998 | Panel Paintings | Stephens Fine Art, London | Group |
| 1998 | Newlyn Now | Royal West of England Academy, Bristol | Group |
| 1998/97/96 | Now and Then | David Messum Gallery, London | Group |
| 1998/97 | Group Show | London Olympia Art Fair | Group |
| 1998/97 | The Little Picture Show | The Rainy Day Gallery, Penzance | Group |
| 1997 | Jeremy Annear | David Messum Gallery, London | Solo |
| 1997 | Jeremy Annear | Artco Gallery, Leipzig, Germany | Solo |
| 1997 | Limelight II | Newlyn Art Gallery, Newlyn | Group |
| 1997 | Quality of Light | St Ives Tate Peninsular Programme, Open Studio | Group |
| 1997/96 | Group Show | Cadogan Contemporaries, London | Group |
| 1997/96 | Critic's Choice | Newlyn Art Gallery | Group |
| 1995 | Group Show | Online Gallery, Southampton | Group |
| 1994 | Group Show | Galerie Plein 1, Zeist, Holland | Group |
| 1994/93 | Group Show | G12, Amersfoort, Holland | Group |
| 1993 | Jeremy Annear | Porthmeor Gallery, St Ives, Cornwall | Solo |
| 1993 | The Edinburgh Festival | Demarco's European Art Foundation | Group |
| 1993 | Group Show | G12, Salthouse Gallery, St Ives | Group |
| 1993 | Summer Exhibition | The Royal Academy of Arts, London | Group |
| 1993 | Demarco's Choice | Newlyn Art Gallery, Cornwall | Group |
| 1993 | Newlyn Fish Festival | Newlyn Art Gallery, Cornwall | Group |
| 1992 | Jeremy Annear | International Celtic Festival, Lorient, France | Solo |
| 1992 | Jeremy Annear | Galerie Passage, Berlin, Germany | Solo |
| 1992 | Crossing the Boundaries Royal | Cornwall Museum, Truro | Group |
| 1992/91/90 | Bath Contemporary Art Fair | Ogle Fine Art | Group |
| 1992/91/90 | Contemporary Art Fair | Islington, London, Ogle Fine Art | Group |
| 1991 | Jeremy Annear | Galerie Maeder, Berlin, Germany | Solo |
| 1991 | Jeremy Annear | Galerie Altes Rathaus | Solo |
| 1991 | Jeremy Annear | Galerie Haus Martin, Bremen, Germany | Solo |
| 1990 | 5th International Art Fair | Art London 90 | Group |
| 1990 | Six Porthleven Painters | The Porthmeor Gallery, St Ives | Group |
| 1989 | Jeremy Annear | The Salthouse Gallery, St Ives, Cornwall | Solo |
| 1989 | Jeremy Annear | The Underground Gallery, Bath | Solo |
| 1989 | St Ives 89 | New Street Gallery, Plymouth | Group |
| 1989 | From Cornwall | The Park Gallery, Cheltenham College | Group |
| 1989-1998 | Group Show | Newlyn Art Gallery, Newlyn | Group |
| 1988-1992 | Group Show | The Penwith Society of Artists, Penwith Gallery, St Ives | Group |
| 1986 | Group Show | Louise Hallet Gallery, London | Group |