In order for any person's name to become a part of history in any given field, they need to push the boundaries that have been set beforehand and do things differently than they have been done thus far. Following a path that differs from one's contemporaries may seem like a lonely road, but many great people, including artists, have taken steps towards it throughout history. With a distinct artistic practice that followed his interests and beliefs, John Brack has set himself aside most other artists of the 20th century. As an avid observer of Australian people and society, his work represents the modern social surroundings of Australia and is, as such, monumental.
John Brack is an iconic Australian artists of the 20th century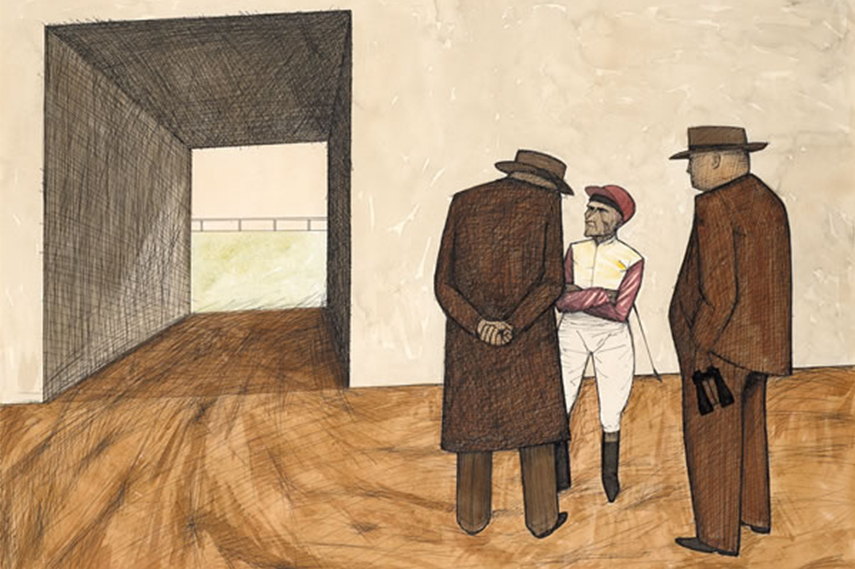 A Brilliant Mind
Although his practice left a tremendous impact both on other artists and art form itself, John Brack wasn't a "born" artist, per se. Embracing the craft at the age of 17, he possessed something far more valuable that made him an aspiring creator – a brilliant mind. Brack was, up until then, very interested in poetry and prose, reading insatiably and aspiring to become a poet himself. Triggered by seeing a reproduction of Van Gogh's Night Café, his creative yearning instead turned towards the visual expression as he took up the study of art in the following years. Known for being thorough in his research in the subjects that interested him, his dedication towards studying art didn't lack in this characteristic. Graduating from the National Gallery School, Brack went on to portray the social surroundings that his thoughts were set upon, creating an iconic oeuvre that depicts the modern life in Australia.
Brack's interest in poetry and prose shifted towards visual expression at the age of 17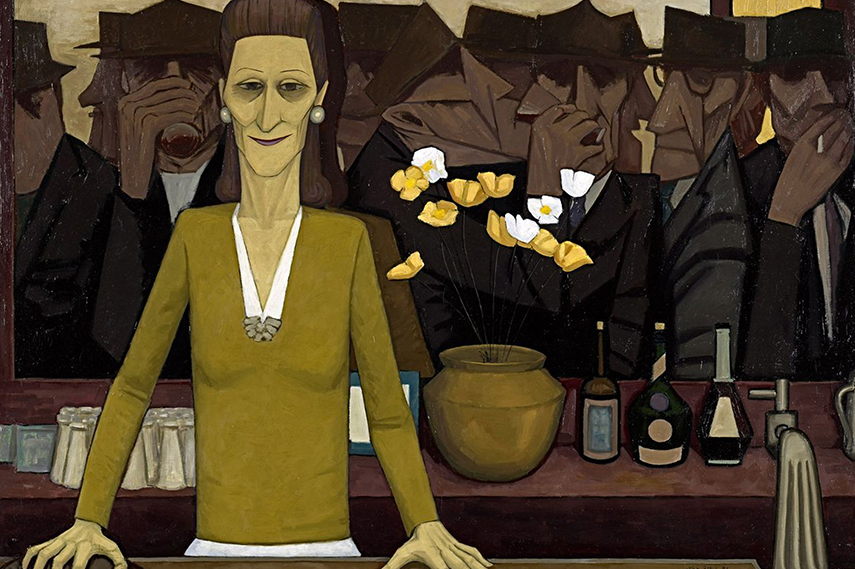 Stark, Humorous Depiction of Reality
Subsequent to the end of his schooling days in 1949, Brack started depicting the life as it was in Australia. Burying his past work by burning most of his student paintings, Brack turned a new page at the start of his professional career that started making him famous in the 1950s. In a stark setting portrayed in often brown and yellowish colors, the artist "documented" the widely-known scenes of life in Australia, accompanying each painting with a sense of humor and a mandatory, distinct personal comment on the matter. It can be seen in the subtle and complex visual analogy and metaphor in these earlier works; the 1955 Collins St., 5 pm that shows the post-war Melbourne during rush hour portrays all the people with similar faces, representing Brack's comment on the conformity of the everyday. Similarly, paintings from this period like The Car (1955) and The Bar (1954) are visual, satirical comments on the post-war strive towards the "Australian dream" made by the artist.
Brack's humorous depictions represent the life in Australia in the second half of the 20th century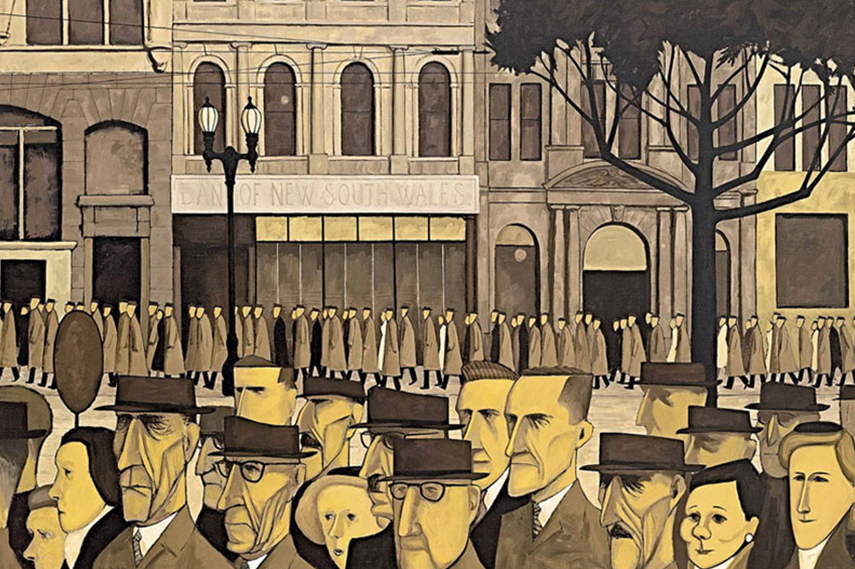 Independent Course
John Brack was a distinct artist in every sense of the word. Remembered as an iconic figure of Australian and world art scene of the 20th century, one of the many actions that made him regarded as such is his decision to stay in Australia when many of his colleagues decided to visit Europe. Even though Brack was staying put in Melbourne when many other young artists and intellectuals widely visited Europe, his paintings were all but deprived of European influence. His The Car holds a direct reference to Manet's A Bar at the Folies-Bergère, and the influence of many other European artists, from Georges Seurat to George Grosz, can be seen and felt in his works.
The independent course that he would constantly take can be seen in his narratives as well. While most of his contemporaries would often portray the landscape of Australia in their work, Brack found his inspiration in social surroundings, the Human Condition and behavior. His complex pieces held the attention easily, as he poured many of his own studies and inquiries into the canvas. With his practice divided in periods and themes, scattered across various topics are Pencils and Pens, Ballroom Dancers, and Gymnastics, among others.
Many of Brack's well known paintings are influenced by European painters and their work

Australian Icon
With a great interest in individual human nature as well as the social surrounding as a whole, John Brack portrayed firsthand the world that he was a part of, with a lot of hidden sentimentality in his pieces. Giving an insight to the modern life in Australia during the second part of the 20th century, his paintings are more than just visual representations of the era – they're personal, often humorously depicted comments on the situation that echoed throughout the world, making Brack an iconic Australian artist.
Featured image: John Brack – Man in Pub (detail), 1953. Photo credits ngv.vic.gov.au. All other photos credit wikimdia.org.
All images used for illustrative purposes only.