John Lucas is a London-born Canadian scientist and photographer known for his Russian series of photographs made during his journey to Russia in 1981.
John Lucas' Scientific Career
Born in London, England in 1942, John Lucas studied physics at the University of Bristol and the University of Sussex. He subsequently received a doctorate in materials science, and in 1970 moved to Canada where he became a scientist and inventor for the telecommunications and resource industries. Lucas contributed numerous patented inventions for process sensing. Through this research he was able to explore the inner workings of immense smelters, refineries, mines and sawmills, and the people and small towns behind them.
His scientific career has taken him from researching computer memories to inventing instruments for vast and noisy factories. More recently the Canadian Space Agency asked him to adapt laser technology he had developed for factories to Martian exploration.
Artistic Career
Self-taught, John Lucas has begun the artistic career during his studies when he covered visits of the Queen and Montgomery of Alamein. During his doctoral research John's photographs has been included in the exhibition at Sussex University's Arts Centre, hitherto the exclusive domain of established artists.
His early photographs were documentary, street photography taken in England, as well as during John trips to Europe, Turkey and Morocco. In the 1970s, Lucas withdrew from a serious commitment to photography, finding it incompatible with the demands of a scientific career.
Russian Polaroids
In 1981, a journey to Russia inspired Lucas to produce a series based on Polaroid and colour transparency film. However, it took until 2007 to revisit the Polaroid project he began in the USSR 25 years earlier.
The Russian series was instrumental in shifting his interest towards a more painterly, formal, emotive, and sometimes abstract approach. Most importantly, it revived his long lasting interest in photography.
His two series inspired by Russia are Russian Polaroids and Russia 1981.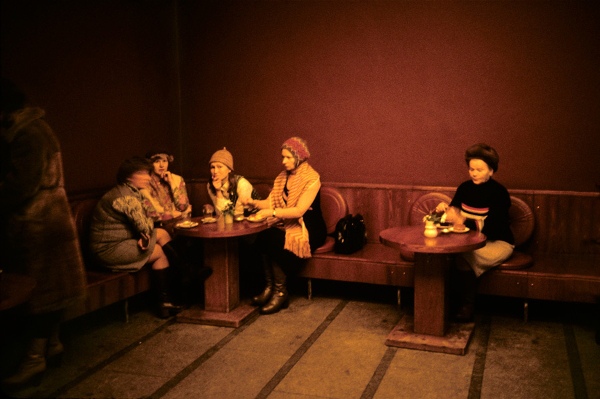 Machine Tools
Machine Tools is a series of John Lucas' photographs which offer brief look into the machinery of industrialization. His images belie their subjects' scale and step back from everyday life with a startling degree of intimacy.
Machine Tools series of work was included in John's solo show entitled Industrial Still Lives, held at Galerie Youn in Montreal in 2014.
Tram Portraits
John Lucas is represented by Stephen Bulger Gallery in Toronto, ON. Its first exhibition of Lucas' work was held in Gallery Two in September 2013. The show featured his series of photographs entitled Tram Portraits made during the artist's time in Riga, Latvia and Milan, Italy and presenting riders on public transit networks. Taken through the windows of streetcars, the images show passengers during their daily commute.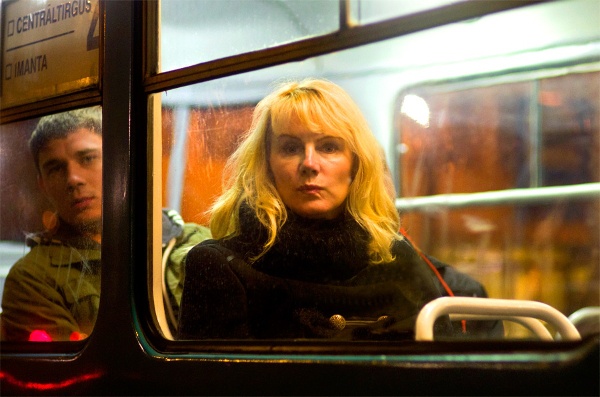 Other Series of Work
Other John Lucas' series include Chateau – the photographs which were taken in the Province of Quebec, Canada; Asian Snooker – taken in a snooker hall outside Bangkok's central area, off the tourist radar; Tannery series – which was set in one of Canada's last remaining fur tanneries and explored the rich textures and forms of machinery, some of which dates back over a century; and Vermont Corner Store Portraits.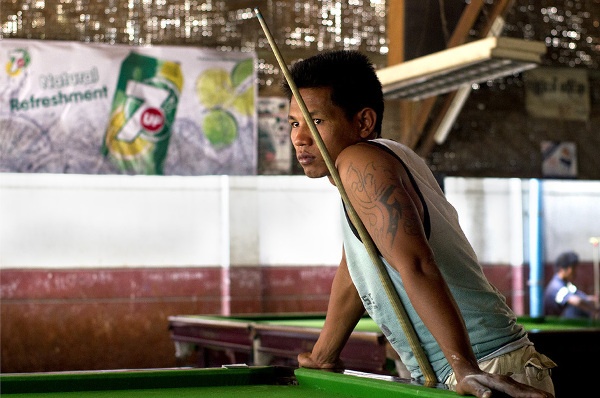 Lucas' work has been included in several individual and collective shows at Griffin Museum of Photography, Winchester, MA; FotoFest, Houston; and Galerie Blue Square, Paris, among others.
John Lucas lives and works in Canada.