Johnny Thornton is an American artist whose work explores the constructed self through the singular lens of the degrading body. He always had an interest in different strategies of representation and his recent paintings are an amalgamation of both figurative and semi-abstract representations of the human form in ways that illustrate the contrasting elements of the physical and psychological identity. This Thornton's current work consists of vivid black and white portraiture pieces that stylistically fluctuates between highly-detailed realism and expressionistic gestural representations.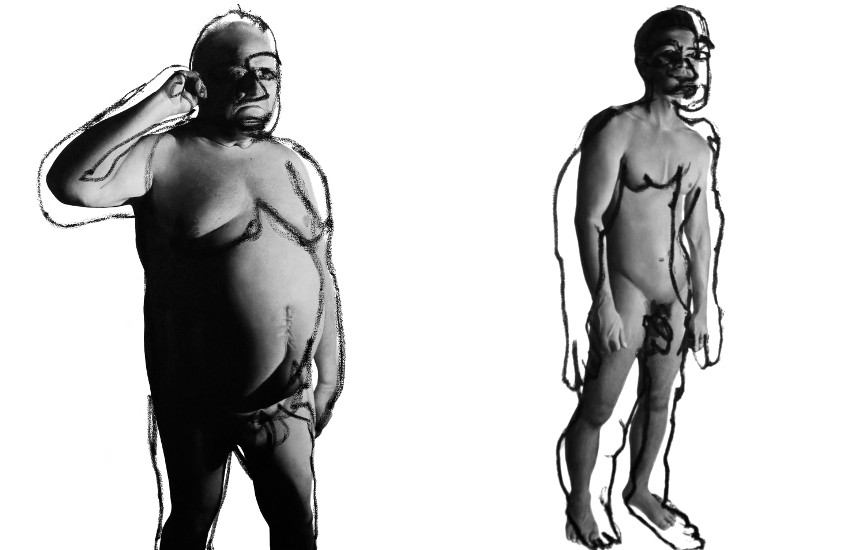 The Artistic Beginnings
Johnny Thornton was born in Connecticut but he spent his childhood in Johannesburg, South Africa, before moving to Tucson, Arizona. Eventually, Thornton went on to study Fine Arts at the University of Arizona. After graduating, Johnny Thornton opened a gallery for a few years before moving to New York City in the year of 2010 in order to attend the graduate program at Parsons – he earned his Master's degree in Fine Arts at Parsons the New School for Design in the year of 2012. Thornton has been in New York working in his studio ever since. Although he finds inspiration in a wide range of influences, some of the consistent sources of inspiration for him are Philip Guston, Jean-Michel Basquiat, Hannah Wilke, Vincent van Gogh, Chuck Close, Henri Matisse, Caravaggio, Agnes Martin, John Singer Sargent and Frida Kahlo. However, Johnny's greatest inspiration is best explained by the author himself: My biggest inspiration is the banality of it all; the deterioration and regeneration that is constant everywhere.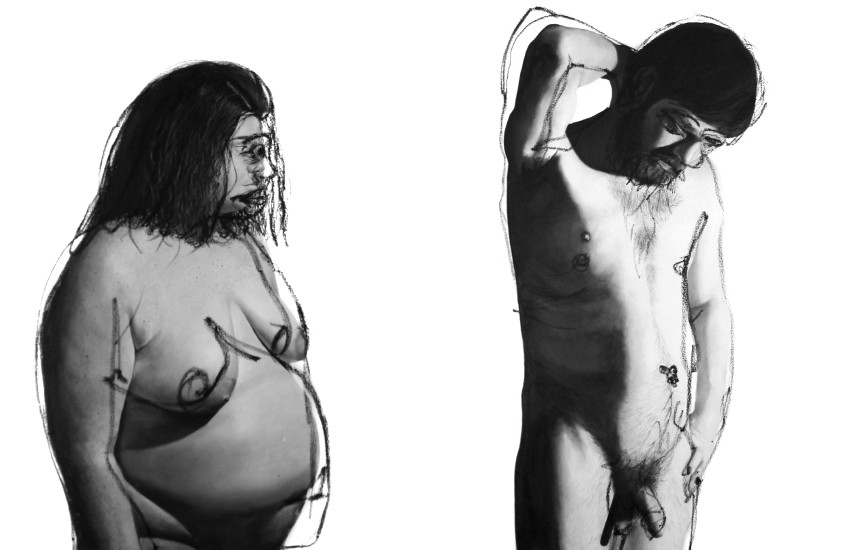 Taking a Look at the Art of Johnny Thornton
Shortly put, Johnny Thornton loves the act of painting. He has experimented for years with different styles, techniques, mediums and materials, so we can't say that he really has a preferred style. He utilizes painting as both an intellectual meditation and emotional catharsis. Furthermore, everything about his paintings varies wildly depending on what he is exploring. Concerning his artistic process, the author stated the following: I always start with an idea or question. The rest seems to be automatic. I like the trial and error involved in figuring out a way to approach a project and execute a project. I enjoy having multiple projects going at once, that way I have time away from each project and allow myself to be alternatingly engrossed in several different processes. Most of his concepts and ideas are obvious in Johnny's recent series titled as The Self Portraits of Other People. Unsurprisingly, this man's original art has been exhibited throughout the United States with much success.
The series titled as The Self Portraits of Other People is the first time Johnny Thornton experimented with combining different ways of seeing and representing the human body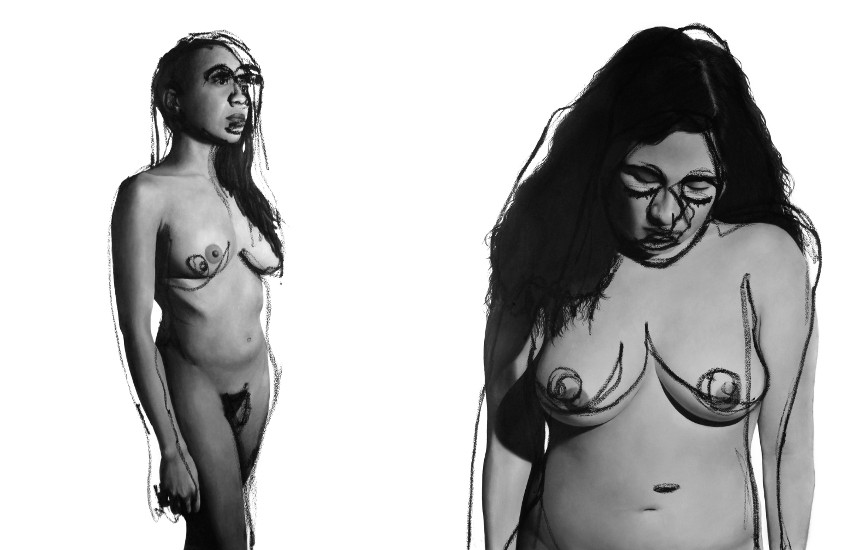 Johnny Thornton's Systems
We are the sum of our parts. Nothing more. This may be the most important note underlining everything Johnny creates. Thornton is fascinated with narratives that recontextualize self-identity, take away ideas of free will and absolute individuality and allow identity to be seen within a deterministic construction – a small part of a larger system as opposed to autonomous. This intriguing topic may be the main reason why this artist is on such a fast road to the top of the US contemporary art scene, as well as the potential reason to him staying at that top for a very long time.
Johnny Thornton lives and works in Brooklyn, New York City, the United States.
Featured Image: Johnny Thornton – Photo of the artist – Image courtesy of Johnny Thornton
All images courtesy of the artist.